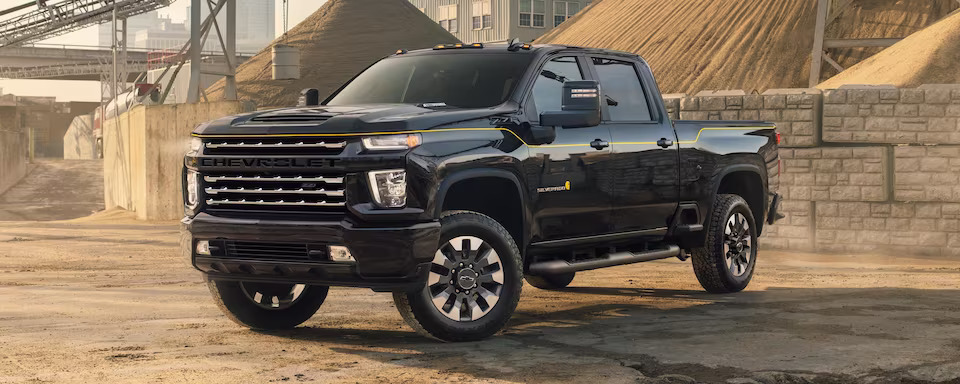 Welcome to a deep-dive into the much-anticipated 2024 Chevrolet Silverado, a vehicle that brings together heritage and modernity. In the world of heavy-duty, hard-working trucks, the Silverado lineage stands tall, and the 2024 model aims to uphold this tradition.
Available in various trims and cab sizes, the 2024 Silverado caters to a range of needs and budgets, with prices starting at an accessible $44,899 and going up to $83,999 for the luxury trim. But what else does this incarnation of the Chevrolet flagship bring to the Canadian market?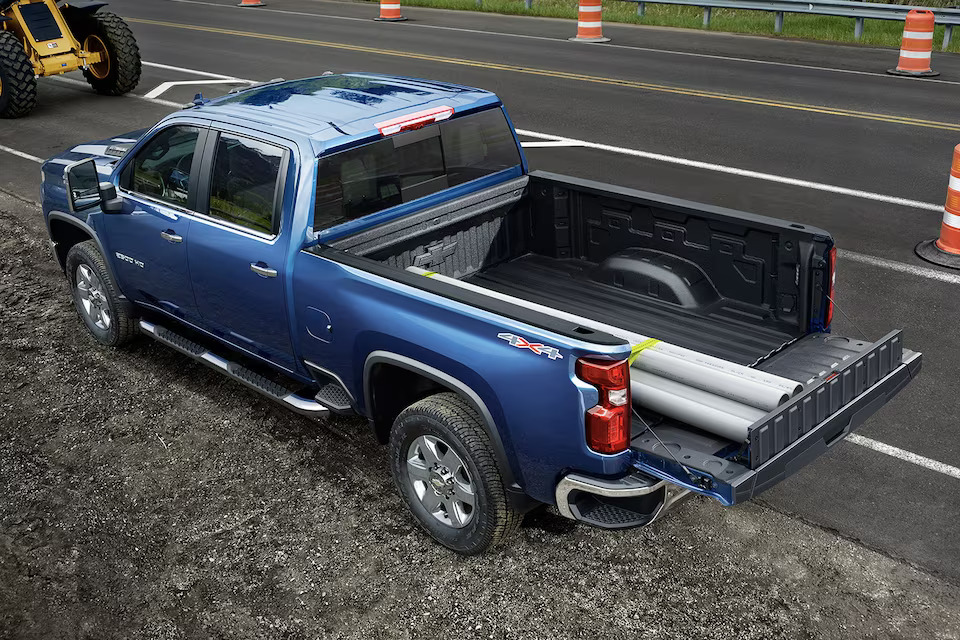 Under the Hood: Powertrain Options and Towing Capacity
First, let's explore under the hood. The Silverado offers a wide range of powertrain options, including a 2.7-litre four-cylinder at 310 horsepower and 430 pounds of torque, a turbodiesel 3.0-litre six-cylinder with 305 horsepower and 495 pounds of torque. A 5.3-liter V8 with 355 horsepower and 383 pounds of torque reflecting its robust capabilities and a 6.2-litre V8 with 420 horsepower and 460 pounds of torque. Of these, the 6.2-liter V-8 engine stands out as the quickest, boasting impressive handling and firm brake feedback.
When it comes to towing capacity, the 2024 Silverado outperforms its rivals such as the Ram 1500 with a maximum towing capacity of 13,300 pounds when equipped with the 6.2-liter V-8 engine this stays competitive with the Ford F-150 which clocks a 14,000-pound towing capacity. This makes the Silverado an ideal choice for those heavy-duty hauling tasks.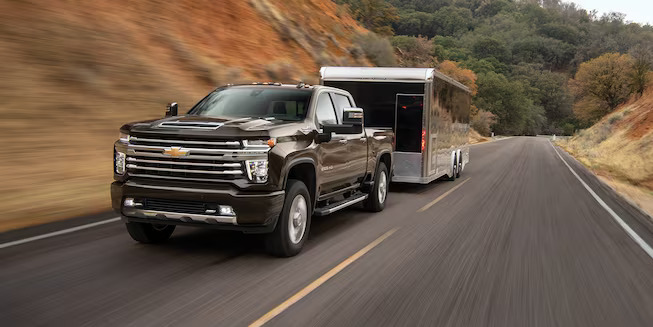 Off-Road Capabilities: Exploring the Trail Boss and ZR2 Models

Off-road enthusiasts are in for a treat with the Silverado's two specialized offerings. The Trail Boss model features upgrades that include a 2-inch suspension lift, 275/65R18 Goodyear Wrangler DuraTrac all-terrain tires, a specific steel bumper for better clearance, large tow hooks, Rancho monotube shocks, and a rear Eaton MLocker automatic mechanical locking differential for improved traction. On the other hand, the Silverado 1500 ZR2 brings in 33-inch off-road tires, Multimatic spool-valve dampers, and a distinctive rugged appearance. It can be equipped with either a 420-hp 6.2-liter V-8 or a 305-hp turbocharged 3.0-liter inline-six Duramax diesel, paired with a 10-speed automatic transmission and four-wheel drive. Additional off-road enhancements include trimmed front and rear bumpers and a tucked muffler. While not as extreme as some competitors like the Ram 1500 TRX or Ford F-150 Raptor, the ZR2 sits more closely with the Toyota Tundra TRD Pro or F-150 Tremor in its off-road prowess. Adventure awaits with the Silverado, no matter the road conditions.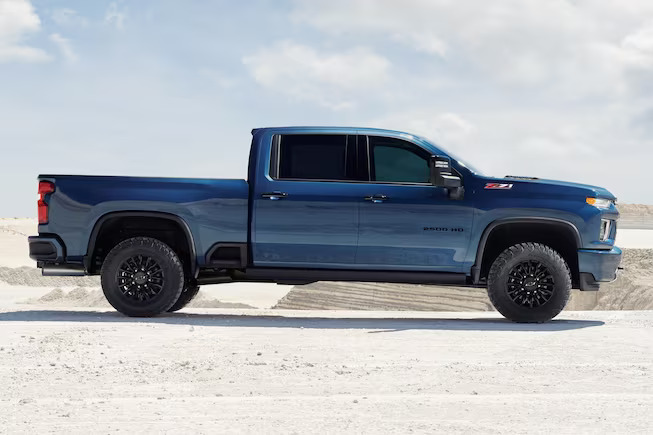 Technology and Luxury Inside: Infotainment and Safety Features
In terms of updates, the 2024 Silverado comes with a few pleasant surprises. New metallic paint options have been introduced for added visual appeal, alongside an active exhaust system for the 420-hp 6.2-liter V-8 models. The luxurious High Country trim also offers the Midnight Edition, adding a new level of sophistication to this hardworking truck.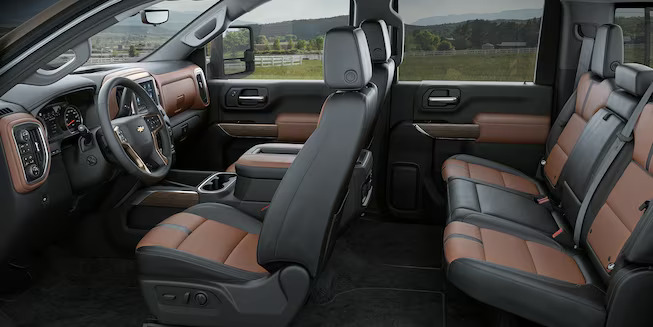 Inside the cabin, a range of luxury options are available depending on the trim. An upgraded infotainment system is standard across all models, offering wireless Apple CarPlay, Android Auto, and a mobile hotspot. Higher trims feature a Google-powered voice assistant and Amazon Alexa integration, keeping you connected wherever your journey takes you.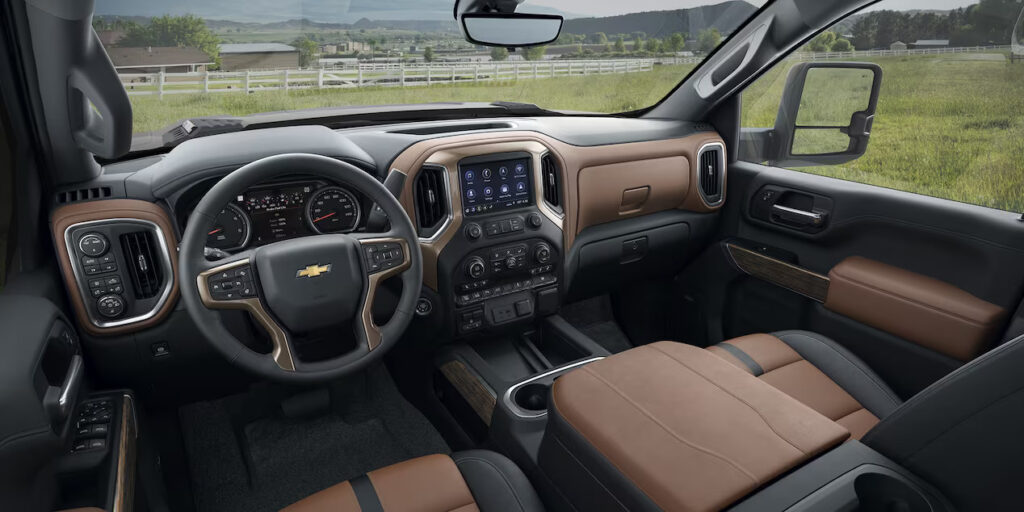 Safety hasn't been compromised, with standard driver-assistance technology including forward-collision warning, automated emergency braking, blind-spot monitoring, rear cross-traffic alert, and lane-departure warning. Additionally, the High Country trim offers GM's hands-free driving technology, Super Cruise, further enhancing the driving experience.
Looking Ahead: Warranty, Customer Satisfaction, and the Silverado EV
When it comes to warranty, Chevrolet provides three years or 60,000 kilometers of coverage, and a powertrain warranty covering five years or 100,000 kilometers. Complimentary maintenance is also offered for the first visit, showcasing Chevrolet's commitment to customer satisfaction.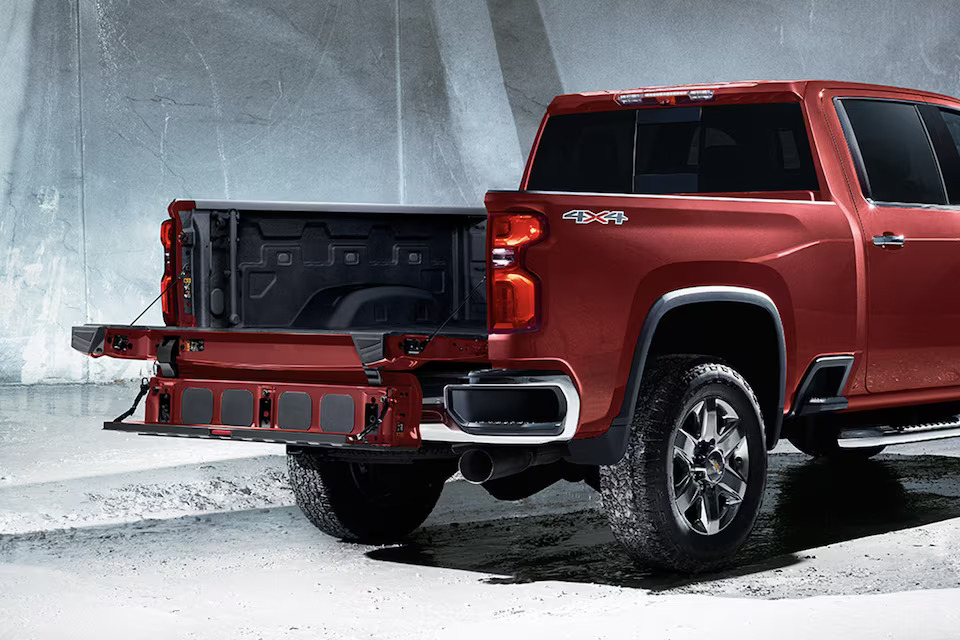 In addition to the remarkable offerings in the Silverado lineup, Chevrolet is also venturing into the future of automotive technology with the introduction of the Silverado EV. This battery electric full-size pickup truck, set to be manufactured by General Motors under the Chevrolet brand, marks a significant step towards embracing sustainable driving solutions. Introduced in January 2022, the Silverado EV is poised to hit the North American market in the fall of 2023 for the 2024 model year. This exciting addition expands Chevrolet's commitment to innovation, bringing a new dimension to the Silverado's legacy of power and performance.
In conclusion, the 2024 Chevrolet Silverado marks a significant evolution of this hard-working, reliable truck. Its wide-ranging capabilities, combined with its updated tech and features, maintain its position as a formidable choice in the competitive pickup truck market. So, whether you're a long-time Chevrolet fan or new to the brand, the Silverado promises something for everyone, and we're excited to see where this legacy goes from here.
Need detailed information about the Vehicle Specifications? Uncover all of the new features and Discover the Silverado MSRP & Invoice Price right here