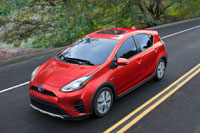 Toyota might be falling behind in the Canadian PHEV and EV arena, with its lone Prius Prime plug-in hybrid only available in Quebec and not a hint of anything fully electric on the foreseeable horizon despite the recent announcement of an EV partnership with Mazda, but its Prius lineup still holds title to the world's bestselling electrified vehicle.
The compact Prius was redesigned for the 2016 model year, but Toyota Canada's slightly stronger selling subcompact Prius C has been patiently waiting since the year prior for its update, and now a refreshed 2018 model is upon us.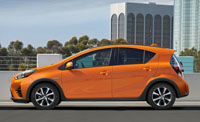 "Prius is the world's most recognized name for advanced and efficient motoring, and the Prius c combines Toyota's proven hybrid technology with a small footprint to produce a nimble compact hatch, perfect for life in a modern city," said Cyril Dimitris, Vice President, Toyota Canada Inc. "For 2018, we've made Prius c even more stylish and safe – giving Canadians even more reasons to welcome this forward-thinking hybrid into their lives."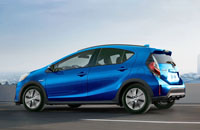 Compared to the radical styling departure that its elder, bigger sibling adopted two years ago, the reworked 2018 Prius C should appeal to those with more conservative leanings, just like the outgoing one did. In fact, the smaller car shows a polar shift in design that hardly seems as if it came from the same company. Where the larger Prius went from safe and arguably bland wind tunnel-inspired curves to outrageous origami folds and creases, truly pushing Toyota's new modern-edge design envelope, the 2018 Prius C actually smooths over some of last year's sharper edges.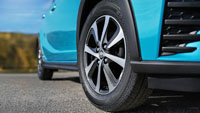 Specifically, the exterior changes include redesigned front and rear fascias plus new LED headlamps, LED taillights, as well as updated wheel covers and optional alloys, while the cabin gets changed up a bit too, with a new steering wheel, gauge cluster, and centre stack. Additionally, the updated infotainment system features a new standard backup camera, but that's hardly the end of the 2018 Prius C's standard safety advantages.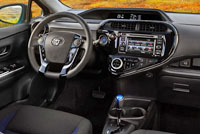 Just like the Yaris that shares the Prius C's platform architecture, this refreshed hybrid now includes the Toyota Safety Sense C suite of advanced driver-assistance systems as standard equipment, including automatic high beams, pre-collision warning, and lane departure alert. What's more, the standard Prius C airbag count is nine instead of the usual six, whereas a direct tire pressure monitoring system is also part of the base package.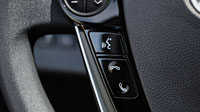 Additional 2018 Prius C standard features include 15-inch steel wheels with covers, power-adjustable heatable side mirrors, a tilt and telescopic steering column, steering wheel controls for the audio and HVAC systems, a 4.2-inch in-cluster multi-information display, single-zone automatic climate control, a 6.1-inch colour touchscreen infotainment interface, four-speaker audio, Bluetooth connectivity, an outside temperature gauge, and more for just $21,990 plus freight and dealer fees.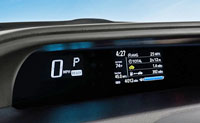 Toyota also offers a $900 Upgrade package for the base model featuring a synthetic leather instrument panel, premium upholstery, additional driver seat adjustments, cruise control, two more stereo speakers, a rear centre console box, and a cargo cover, pushing the price up to $22,890.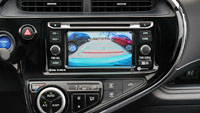 Lastly, the Prius C Technology starts at $26,950 and adds everything from the Upgrade package except the premium cloth seats, as these are replaced by Toyota's Softex breathable leatherette upholstery, while other Technology features include 15-inch alloys, LED fog lamps, proximity-sensing keyless access with pushbutton ignition, Touch Tracer controls on the upgraded synthetic leather-clad steering wheel, a navigation system with detailed mapping, advanced voice recognition, Gracenote connectivity, satellite radio, heatable front seats, a powered moonroof, and more.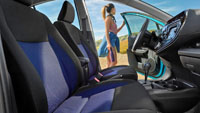 The 2018 Prius C carries forward with Toyota's well-proven Hybrid Synergy Drive powertrain consisting of a 1.5-litre Atkinson-cycle four-cylinder internal combustion engine (ICE) with variable valve timing and an exhaust heat recovery system, mated up to a 19-kWh nickel metal-hydride battery, 45kW electric motor, continuously variable transmission, and auto start/stop system, resulting in 99 net horsepower and estimated 5.1 L/100km city/highway combined fuel economy, which, along with its very attractive pricing, is the key reason it sells so well.
While plug-in hybrids and EVs are currently the industry rage, the Prius C's strong value proposition makes it very popular in Canada and these new 2018 updates should help keep it that way.