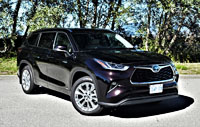 If I loved Toyota's Highlander Hybrid any more, it would be a Hyundai Palisade hybrid. I jest, of course, because I really like the Highlander. In fact, if I had to choose, it would be difficult to decide between this time-tested Toyota and either the Palisade or Kia's equally good Telluride, which have both been lauded as two of the best in their class right now by almost everyone in the automotive press, although neither can be had with a fuel-sipping electrified drivetrain.
That matters a lot, especially with the average price for a litre of regular fuel hovering around $1.70 per litre in my area. Most anyone buying into the family hauler sector is constrained by a budget, so saving at the pump can be the difference of buying little Liam and Emma brand new runners or making a detour to the thrift store just in case they have something "pre-loved" available in the right sizes, or maybe buyers in this $40-$50k class can relate more to a choice between purchasing bulk chicken legs and rib eye steaks for Sunday's BBQ. Either way, my point is clear, especially at a time when all types of meats have become much more expensive due to run-away government spending and the resultant inflationary problems, amongst other issues driving up the prices of foods and consumer items.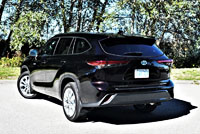 Toyota's three-row antidote to this reality check equals 6.6 L/100km in the city, 6.8 on the highway and 6.7 combined for the Highlander Hybrid, while Hyundai and Kia alternatively claim 12.3, 9.6, and 11.1, or 12.6, 9.7 and 11.3 for the equivalent all-wheel drive versions of the Palisade or Telluride respectively. Based on these numbers, the South Korean-sourced three-row competitors are almost twice as expensive on fuel, and while it would be fairer to compare them to the conventional V6-powered Highlander, which is still easier on the wallet at 11.8 city, 8.6 highway and 10.3 combined, that's not the SUV I drove for this particular test week.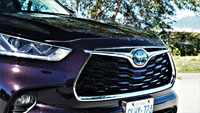 There's really nothing that compares with the Highlander Hybrid. Certainly, other automakers produce electrified SUVs in the mid-size class, the Ford Explorer Hybrid being one that also features three rows of passenger capacity, but nevertheless the much newer blue-oval entry only targets a rather so-so fuel economy rating of 10.1 L/100km city, 9.0 highway and 9.6 combined, which is way off the mark set by Toyota. To put that into perspective, Kia's new Sorento is capable of almost the same fuel economy without the complexity of a hybrid-electric powertrain, its claimed rating a respective 10.1, 9.2 and 9.7 in base form, or 11.1, 8.4 and 9.9 with its potent turbo-four, and this Korean comes in hybrid form in the U.S. (hopefully soon in Canada).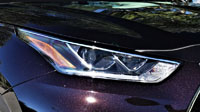 Speaking of the Korean competition, Canada's car market does include the electrified Hyundai Santa Fe that gets a better rating than Ford's mid-size hybrid at 7.1 L/100km city, 7.9 highway and 7.4 combined, but due to only having two rows of seats it's not a direct competitor to either the Explorer Hybrid or Highlander Hybrid being reviewed here, so it will only matter to those that don't really need the extra rear row of seats and extended cargo capacity. The only other HEV in the mid-size SUV class is Toyota's own Venza, which is more or less a shortened, lighter version of the Highlander Hybrid under a very different skin, which is why it gets class-leading fuel economy at 5.9 city, 6.4 highway, and 6.1 combined.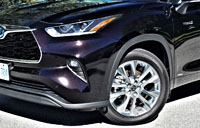 If fuel efficiency were the only reason to choose a Venza or Highlander Hybrid I could understand why so many buyers do, but as you may have guessed there's so much more that make these two SUVs worthy of your consideration that I'd be remiss to stop writing here. Of course, I'll leave any more comments about the Venza to a future review, and instead solely focus on the Highlander Hybrid in its as-tested top-line $54,150 Limited form, which is one of three trim levels that also include the $45,950 base LE and $48,450 mid-range XLE.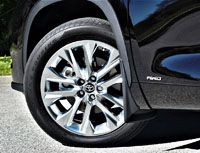 At the time of writing, Toyota is offering factory leasing and financing rates from 2.69 percent, incidentally, while CarCostCanada members are currently saving an average of $2,655 according to their 2021 Toyota Highlander Canada Prices page. Make sure to find out how CarCostCanada's affordable membership can save you thousands off your next new vehicle purchase, and remember to also download their free app from the Google Play Store or Apple Store so you can have all of their money-saving information and membership features on your smartphone when you need them most.
On an interesting note, when it debuted in 2000 the Highlander became the first mid-size car-based crossover SUV ever created, other than Subaru's smaller two-row Outback, which continues to be more of a classic station wagon-type crossover than anything resembling a conventional sport utility. Toyota was also first with a hybridized SUV, the Highlander Hybrid having arrived on the scene way back in 2005 in a refreshed version of the original body style.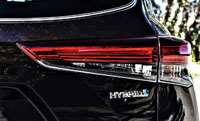 Two model years later, Toyota once again added a hybrid option to the second-generation Highlander from 2008 through 2013, after which they didn't skip an electronic beat when the Highlander moved into its third and fourth generations, right up until today's model. With such longevity in the hybrid sector, it's no wonder Toyota achieves the mid-size SUV segment's best fuel economy ratings, not to mention one of the more enviable of reliability ratings and resale value rankings.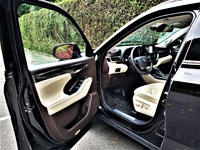 In the most recent 2021 J.D. Power Vehicle Dependability Study, the Highlander came in second behind Kia's Sorento, which is impressive for both considering the 23 unique models that contest in this class, not including the three new 2022 Jeeps (Grand Cherokee L, Wagoneer and Grand Wagoneer) and one discontinued Dodge (Journey). The Kia and Toyota brands place third and fourth overall in this study, incidentally, plus first and second amongst mainstream volume brands (Lexus and Porsche are first and second overall), again, an extremely impressive result, albeit not unusual for the two Japanese brands.
Similarly, the Highlander placed third behind the Sorento and Dodge Durango in the same analytical firm's 2020 Initial Quality Study, while even more interesting (and useful), Dashboard-Light.com gave the Highlander an "Exceptional" reliability score of 94.2, which amongst mid-size SUVs is only beaten by (once again) the FJ Cruiser at 98 (the 4Runner only scored 89 for third), this study combining the scores of models over a 20-year period, with the most reliable Highlanders actually being the most recent two generations, each scoring perfect 100s.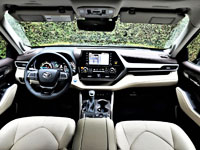 What about all-important resale/residual values? These say more about what you'll actually end up paying for a vehicle over the duration of ownership than its initial price, so the fact the Highlander placed second to Toyota's 4Runner in Canadian Black Book's 2020 and 2019 Best Retained Value Awards, plus third in 2018 and 2017, the latter only because Toyota's FJ Cruiser pushed the 4Runner and Highlander down a notch each, means you'll likely retain more of your initial investment in a Highlander than any other crossover SUV.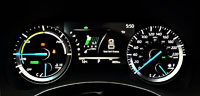 This testament to its value proposition is further backed up by J.D. Power's 2021 ALG Residual Value Awards, in which the Highlander earned highest retained value in its "Midsize Utility Vehicle—3rd Row Seating" category. Additionally, Vincentric's 2021 Best Value in America Awards placed the Highlander Hybrid on top of its "Hybrid SUV/Crossover" category, while the RAV4 Hybrid won this sector in Canada.
Styling plays a part in holding resale values, and to that end most Highlanders have benefited from attractive designs that still look good after years and even decades. I've recently seen first-generation models fixed up to look like off-roaders thanks to much more interest in off-grid living and camping, which of course necessitates all types of 4x4s for exploring the wild unknown. Overlanding, as it's now called, has even caused Lexus to create a dedicated off-road variant of its Land Cruiser Prado-based GX 460, the one-off exercise named GXOR Concept, and while sales of this impressive yet unpopular model would likely double or triple if they actually built something similar (Lexus Canada had only sold 161 GX 460s up to the halfway mark of this year), it's probably not in the cards.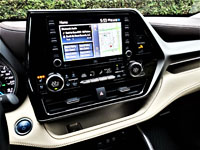 What is very real indeed, is a fourth-generation Highlander that's returned to more of a rugged, classic SUV design, pulling more visual cues up from my personal favourite 2014–2016 third-generation variant than that model's 2017–2019 refresh, which featured one of the largest grilles ever offered on a Toyota vehicle, seemingly inspired by the just-noted Lexus brand. This move should help prop up aforementioned residual values of early third-gen models too, although this probably wasn't part of Toyota's plan, making that Highlander a good long-term used car bet, if the current chip shortage hasn't made it impossible to still get one for a decent price.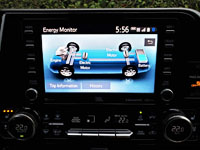 Suffice to say, the Highlander is one of my favourite new SUVs from a styling standpoint, and if sales are anything to go by (and they usually are), I'm not alone in my admiration. The Highlander was the only mid-size SUV in Canada to surpass five figures over the first six months of 2021, with 10,403 sales to its credit, followed by the perennial best-selling Ford Explorer with 8,359 deliveries over the same two quarters.
Even more impressive, Toyota sold 144,380 Highlanders by the year's halfway mark in the U.S., while the second-best-selling Explorer only managed 118,241 units. There's no way for us to easily tell how many of these sales (or lack thereof) were affected by the chip shortage, with Ford having been particularly hard hit in this crisis thus far. Recent news of Toyota preparing to halt up to 40 percent of its new vehicle production in September, for the same reason, will no doubt impact Q3 totals, and may be a reason for you to act quickly if you want to purchase a new Highlander.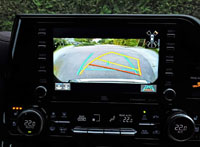 The Explorer outsold the Highlander in the U.S. last year, with 226,215 units to 212,276, which still left them one and two in the segment, but Toyota was ahead in Canada last year at 16,457 units to 15,283 Explorers, leaving them second and fourth, with both being outsold by Jeep's current Cherokee and Hyundai's Santa Fe that managed third (of course, the Highlander and Explorer were still one and two amongst three-row mid-size SUVs).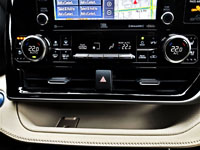 There are a lot reasons why the Highlander earns such loyalty year in and year out, many of which I've already covered, but the model's interior execution certainly took a big leap forward when the third-generation arrived, which no doubt kept owners happy long after its new car smell faded away. That older model featured such niceties as fabric-wrapped A-pillars and a soft-touch dash top and door uppers, plus more pliable composite surfaces elsewhere, as well as additional features like perforated leather upholstery, a heatable steering wheel, three-way heated and cooled front seats, an 8.0-inch centre touchscreen (large for the time), tri-zone automatic climate control with a separate rear control interface, an auto-dimming rearview mirror, a HomeLink transceiver, dynamic cruise control, clearance and backup sensors, LED ambient interior lighting, a panoramic glass sunroof, rear window sunshades, blind spot monitoring, lane departure warning, rear cross traffic alert, a pre-collision system, and much more, these items becoming more commonplace in this segment now, but not as much back then.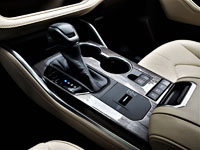 Of course, the 2021 Highlander Hybrid Limited comes with all of the above and more. For starters, its interior touchpoints use improved-quality materials and an even more upscale design, my tester's including rich chocolate brown across the dash top, door uppers and lower dash and door panels, plus a cream-coloured hue for a padded mid-dash bolster, as well as the door inserts and armrests, the padded centre console edges that keep inner knees from chafing, the centre armrest, and the seats. Additionally, the former brown colour features copper-coloured contrast stitching, while the latter creamy tone uses a contrasting dark brown thread (except the seats).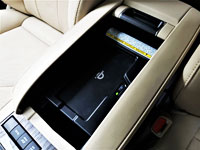 My 2014 Highlander Hybrid Limited included some chocolate brown elements too, but these were mostly hard plastic highlights, while the rest of its mostly tan leather interior was complemented by the usual chrome- and satin-finish metallic accents, plus medium-tone woodgrain in a nice matte finish. My 2021 example, on the other hand, boasted even more faux metal, albeit in a satiny titanium finish, with the most notable application of this treatment being a large section that spanned the dash ahead of the front passenger before forking off to surround the main touchscreen. It's a dramatic design statement for sure, while Toyota's choice of woodgrain looked like more of a light brownish/grey ash with a gloss finish, covering most of the lower console and trimming the tops of each door.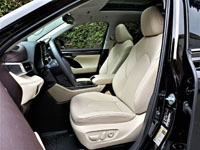 Updated Highlander Hybrid Limited features now include LED low/high beam headlamps with automatic high beams, LED fog lights, LED mirror-mounted turn signals, LED puddle lamps that project a "Highlander" logo onto the road below, and LED taillights, plus 20-inch alloys instead of 19s, an electromechanical parking brake in place of the old foot-operated one, a much more vibrant primary gauge cluster featuring a large 7.0-inch colour TFT multi-information display instead of the old vertically rectangular unit that was really more of a colourful trip computer, a higher resolution glossy centre display with updated (albeit mostly monochromatic) graphics, which still only measures 8.0 inches and continues to benefit from two rows of physical buttons down each side for quick access to key functions, plus dials for power/volume and tuning/scrolling, while inside that infotainment system is Apple CarPlay and Android Auto smartphone integration.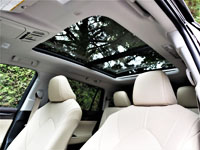 There are now three USB ports located in a cubby at the base of the centre stack, instead of just one, and they still feed up through a slot to a mid-dash shelf, although now that shelf is split into two, including a separate one for the front passenger. A rubberized tray just below the USB chargers is large enough for most any smartphone, but I kept mine in a wireless charger found on a flip-up tray in the storage bin under the centre armrest. I've heard some folks complain that the wireless charging tray is too small for their devices, and being that it fit my Samsung S9 perfectly with its case on probably means that any of the larger plus-sized phones won't fit. Toyota will want to address problem, because most people I know have larger phones than my aging S9.
Two more USB ports can be found on the backside of the front console for rear passengers, incidentally, while there's also a three-prong household-style plug for charging laptops, external DVD players, game consoles, etcetera. If you want second-row seat warmers in back, you'll need to move up to the Highlander Hybrid's Platinum package, which increases the price by $2,300, but provides a lot of extra features that I'll mention in a minute.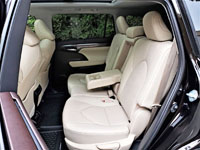 If you want to communicate with those in back, Toyota now includes Driver Easy Speak together with a conversation mirror that doubles as a sunglasses holder in the overhead console, similar to the one found in the old model. Also new, a Rear Seat Reminder lets you know if you've left something or someone in the back seat when leaving the vehicle.
Additional advanced driver safety and convenience features standard in top-line Limited trim include Full-Speed Range Dynamic Radar Cruise Control, Front-to-Front Risk Detection, Pre-Collision System with Pedestrian Detection and Bicycle Detection, Intelligent Clearance Sonar with Rear Cross Traffic Brake, Lane Departure Alert with Steering Assist, Left Turn Intersection Support, Risk Avoidance (Semi-Automated Emergency Steering to Avoid Pedestrian, Bicyclist or Vehicle), and Lane Tracing Assist.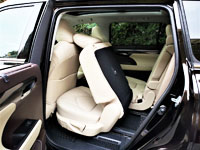 The biggest change in this latest Highlander Hybrid, however, is found behind its sportier new winged grille, because Toyota smartly chose to say goodbye to its more potent 3.5-litre V6-powered Hybrid Synergy Drive system, which made a net 280-horsepower from its dual electric motor-assisted drivetrain, and hello to a much more fuel-friendly 2.5-litre-powered alternative that once again uses two electric motors, including a separate one in the rear for eAWD. The electric motor now powering the front wheels is more capable thanks to 19 additional horsepower, resulting in a maximum of 186, although the rear one is down 14 horsepower for a total of 54, leaving the new model's net horsepower at 243.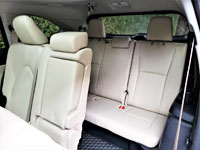 In the end, Toyota managed to squeeze the aforementioned 6.6 L/100km in the city, 6.8 on the highway and 6.7 combined out of the new power unit, compared to 6.8 city, 7.2 highway and 7.0 combined in the old one. And yes, that does seem like a lot of reconfiguring for just a few L/100km difference, but more importantly this drivetrain is now being used in the two-row mid-size Venza and the Sienna minivan, which are no longer available with conventional powertrains. Additionally, the decision to focus the Highlander Hybrid more on fuel economy leaves the V6-powered hybrid drivetrain to Lexus' more premium RX 450h, which now benefits from stronger performance than its Toyota-badged equivalent.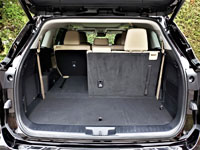 As you can probably appreciate, the new powertrain doesn't have quite the same amount of punch off the line as the old one, but its performance deficiency isn't all that noticeable, while it's electronically-controlled CVT is still as smooth as ever. Smooth is the ideal descriptor of the Highlander Hybrid's ride quality and overall refinement as well, a quality that likely lines up with most buyers in this class. This in mind, there are no paddle shifters on the steering wheel, but Sport mode really does make a difference off the line, and fast-paced handling is plenty good for this class, the Limited model's 235/55R20 all-season tires no doubt making a difference when it comes to road-holding.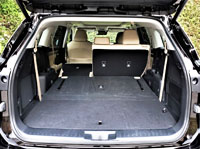 As good as the hybrid is, the conventionally-powered Highlander will be the go-to model for those wanting more performance, as it provides a standard 3.5-litre V6 with 295 horsepower and 263 lb-ft of torque, plus its quick-shifting eight-speed automatic transmission is a real joy to put through its paces. This said, we're back at the big six-cylinder's fuel economy that's nowhere near as efficient at 10.3 L/100km combined, so stepping up to the hybrid makes perfect sense, especially in my part of Canada where a recent temporary low of $1.65 per litre for regular unleaded had me peeling off the road in order to top up my 2021 Hyundai Santa Fe tester, after waiting in a line of likeminded consumers to do so (more on that SUV in a future review).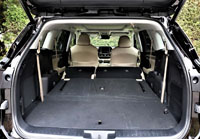 The 2021 Highlander Hybrid's premium over its solely internal combustion-powered equivalent is just $2,000, or at least that's the case when comparing the base Hybrid LE AWD ($45,950) to the regular LE AWD ($43,950), although there's still a less expensive V6-powered L trim that brings the Highlander's actual base price down to $40,450 plus freight and fees (interestingly, the 2014 base Highlander Hybrid was more expensive at $43,720). The same $2,000 price gap is found amongst conventionally-powered and hybridized Limited trims.
I'd certainly be willing to pay another $2,300 for the Highlander's aforementioned Platinum package, which incidentally includes second-row captain's chairs to go along with the rear butt warmers, plus reverse auto-tilting side mirrors, a head-up display, rain-sensing wipers, a 360-degree bird's eye surround parking camera, a larger 12.3-inch infotainment touchscreen, a digital display system for the rearview mirror (you can use either the regular or digital version by flicking a switch), and a number of styling tweaks, all for $56,450, but I also wish Toyota included a couple useful extras like auto-dimming side mirrors, a powered tilt and telescopic steering column (the worked with memory), and four-way powered lumbar support for the front seats, features many rivals provide.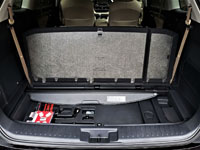 The driver's seat was nevertheless extremely comfortable, other than its two-way powered lumbar support hitting the small of my back slightly high. Others might find it too low, and being that it only moves in and out, it's always going to be a hit or miss affair. Otherwise, most body types should find the front seats more than adequate, while the non-powered tilt and telescopic steering wheel provides plenty of rearward reach, which meant my long-legged, short-torso frame was both comfortable and in full control.
Second-row roominess is about as good as this class gets too, with seats that could only be made more comfortable if the regular Highlander's heatable captain's chairs were offered, but they easily flip forward and out of the way for accessing the rearmost third row, which I found quite spacious and comfortable for the class, albeit missing USB charging ports.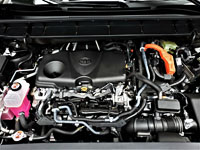 There's a total of 453 litres of dedicated cargo space behind that rear row, by the way, or 1,370 litres behind the second row when the third row's 60/40-split backrests are folded forward, while 2,387 litres of space can be had behind the first row when the 60/40-split second row is lowered. That's a lot of cargo capacity, but I would've liked to see Toyota utilize the 40/20/40-configured second-row seat from Lexus' RX instead of this one, as it would allow for longer items, such as skis, to be stowed down the middle while second-row passengers were more comfortably positioned to either side.
So, while Toyota's Highlander Hybrid Limited is not perfect, it's easily one of the best available in its three-row mid-size crossover segment. Factoring in its enviable dependability and best-in-class residual value, it's hard to argue against it, and therefore would be my choice, despite how good the two aforementioned Korean upstarts are. Now it's just a matter of locating one before the chip shortage dries up availability.
Review and photos by Trevor Hofmann