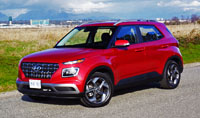 If you want to know where the future lies in the automotive industry, just look where automakers are putting their money. Obviously, major investment is going into electric and other alternative fuels with minimal returns so far, but amongst more conventionally-powered segments, the subcompact crossover SUV category is growing faster than any other.
In fact, the subcompact SUV segment has more than tripled from just eight competitors in 2010 to a shocking 25 this year, while the subcompact car category has simultaneously contracted from nine rivals in 2010, and an even more significant total of 18 in 2014 (mostly due to boat loads of fuel-friendly imported city cars taking a stab at our market before mostly saying sayonara, auf wiedersehen, and arrivederci, not to mention annyeong for the South Korean-sourced Chevy Spark EV), to just six now, one of which (Chevy's Bolt EV) is purely electric. The result is this affordable SUV class becoming the majority of brands' market entry point; hence the importance automakers are placing on these smallest of small SUVs.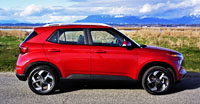 Speaking of size, the segment has not only grown in numbers, but also in diversity. So far, eight brands offer two or more models within this category, with Kia providing three. Even Buick, General Motors' near-luxury division, which only has four models to its name, includes two in this segment alone, a tally that grows 2.5 times under GM's umbrella when factoring in Chevy's threesome (they added the all-electric Bolt EUV this year).
Similar to how the mid-size SUV segment is divided into two- and three-row alternatives, subcompact SUVs can be had as micro-sized city car replacements or slightly larger alternatives to yesteryear's subcompact hatchbacks. A good example of the latter is Honda's HR-V, which was formed off the back of the now defunct Fit. Similarly, Hyundai's class-leading Kona (which gets updated for 2022) rides on an all-new B-SUV platform only shared with Kia's Seltos, but the Venue being reviewed here was built on the back of the old Accent and current Rio 5 (kind of… keep reading).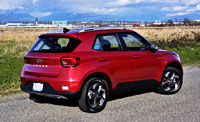 In an attempt to add some clarity to this vast market segment, the current crop of SUVs bridging the gap between "micro-utes" (as I like to call them) and conventional compacts, like Toyota's RAV4, Honda's CR-V and Hyundai's Tucson, include (sorted by popularity) the just-noted Kona, Seltos, and HR-V, plus the Subaru Crosstrek, Nissan Qashqai, Mazda CX-30, Jeep Compass, Buick Encore GX, Mitsubishi RVR, Kia Soul, Soul EV, Niro, Niro Plug-in Hybrid, and Niro EV, Chevrolet Trailblazer, Chevrolet Bolt EUV, VW Taos, and upcoming Toyota Corolla Cross.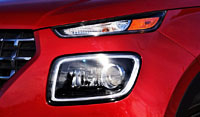 The Venue, on the other hand, which is one of the smaller micro-utes available, is based on the Hyundai-Kia K2 platform that, in regular "K" instead of "K2" form, previously underpinned Accent as noted a moment ago. Yes, I know the Accent was a full subcompact and not a city car, but it's related to the K1 platform used for smaller hatchbacks not sold here. Either way, it's tiny for an SUV, and follows a trend initiated by the aforementioned Encore and Trax, which have done very well over the past decade, not to mention others that have long departed, such as Nissan's Juke and Cube, and the Scion xB (a slightly larger and much more conventional looking second-gen Juke remains available in other markets).
In today's entry-level crossover SUV segment, the Venue is joined by the Nissan Kicks, Toyota C-HR, Mazda CX-3, Ford EcoSport, Mini Countryman, Jeep Renegade, and Fiat 500X, plus the Encore and Trax, although Mazda will buck the downsizing trend by dropping its CX-3 after the 2021 model year, and therefore solely rely on its larger CX-30 for pulling in new buyers.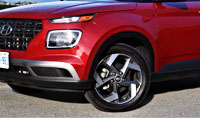 To be fair to Mazda, they're a smaller independent automaker with nowhere near the deep pockets of Hyundai, so a complete redesign of the smaller utility may not have been in the cards due to budgetary constraints. Hyundai is therefore more capable of gaining market share in a sub-segment that probably won't achieve the same level of sales as its larger subcompact, the Kona, which is currently the overall subcompact sales leader.
Its lead is so significant, in fact, that it's hard to imagine any rival catching up. Maybe a redesigned Qashqai could close the gap, being that Nissan's oddly named utility previously owned top-spot in the subcompact category, but now the Kona outsells the Qashqai by almost three to one, with 31,733 deliveries in 2020 compared to just 11,074. The difference has shrunk to about 2.5 to one over the first six months of 2021, however, with 15,715 Konas down Canadian roads compared to 6,384 Qashqais, but it's still a massive lead.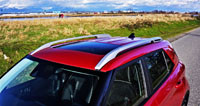 The Venue is newer to the market than its key Kicks rival, so it still has some catching up to do. Last year it found 10,740 entry-level SUV buyers compared to 14,149 for the Kicks, the latter being number one in the smaller micro-ute group, yet the Venue's success was still impressive for its first full year on the job, not to mention the fact that Hyundai didn't have anything to sell into the subcompact SUV class before the Kona that arrived partway through 2018, compared to Nissan that's been selling Cubes and Jukes in Canada since 2009 and 2010 respectively, many of these models' customers naturally gravitating to the Qashqai and Kicks.
In case you're wondering where the Venue stacks up in sales compared to all the others it directly competes against, its near 11k 2020 tally landed it in second place behind the Kicks, followed by the C-HR with 7,135 deliveries last year, the Encore with 6,650, CX-3 with 6,445, Trax with 3,887, Countryman with 1,637, Renegade with 362, and 500X with 35 (that's not a typo).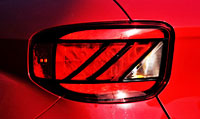 As of Q2 2021's close, the Venue was still in second, although the refreshed Kicks' numbers grew to 9,628 units compared to just 2,021 for the littlest Hyundai (that's not a typo either), with the C-HR only managing 1,553 deliveries, the Encore a mere 534, which therefore caused it to be jumped by the CX-3's 1,510 unit-sales and Trax' 891, while Mini's SUV found just 310 new owners (it is more of a luxury ute, however, and therefore much higher in price), the smallest Jeep coaxed in an insignificant 15, and the spicy Italian an infinitesimal 6.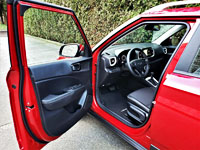 So why is the Venue so successful in a market segment it only just entered in the latter months of 2019? It's cute, well-appointed, comfortable, roomy for its outward dimensions, drives well, and is easy on fuel, while, based on Hyundai's overall brand reliability, it should also be dependable. Hyundai ranked third (or fourth) amongst mainstream volume brands in the latest J.D. Power and Associates 2021 Vehicle Dependability Study (whether or not we choose to include Buick in the mainstream sector or premium), while its sister company, Kia, placed first.
Toyota, incidentally, was second, while Hyundai's Tucson tied for runner-up in the same study's "Small SUV" category, beaten by Kia's Sportage, which was basically the same vehicle under the skin before its recent redesign (and will be once again after Kia updates the Sportage for 2023). Now that these two utilities have grown in size to match the RAV4, CR-V and Nissan Rogue, I expect them to compete in the "Compact SUV" class, leaving room for the Venue, Kicks and others to vie for the Small SUV award.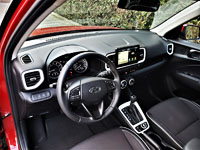 Kudos in mind, the Kona Electric was top of its "Electric/Plug-In Hybrid SUV/Crossover" class in the consumer section of Vincentric's 2021 Best Value in Canada Awards, while the most recent J.D. Power 2021 Canada ALG Residual Value Awards placed the conventionally-powered Kona highest in its "Micro Utility Vehicle" category. Hyundai won other awards in different categories, but for the sake of relevance I thought it best to leave such reporting to its small SUV sector.
It will be interesting to see how the Venue will fare, or for that matter if those at the helm of the various third-party analytical firms choose to further divide their SUV categories in order to allow a more even playing field for this new class of smaller, less expensive utility. Let's see what happens.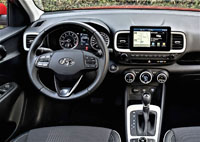 If I were on one of these organizations' panels, I'm pretty sure of how I'd vote after spending a week with the Venue. Or at least I was sure after a week behind its wheel, when I made it clear in my notes by saying, "Hyundai has created another hit! The Venue is my new favourite sub-subcompact SUV!" Just the same, while writing this review now, I've been driving a refreshed 2021 Kicks SR for the better part of a week, which has been very impressive as well, so I should probably temper my enthusiasm for the Venue, just a bit.
From a styling perspective, the Venue can only be described as cute. Much the same could've been said about the Kicks before its update, but Nissan gave the refreshed 2021 model a larger, bolder new grille and sleeker headlamps, resulting in a micro-SUV that just may now appeal to more everyday guys. Despite having a fairly large grille of its own, the Venue presents a softer, kinder look, complete with a tiny set of narrow driving lights/turn signals up on top of the front fenders (à la Jeep Cherokee in its current fifth-generation, albeit pre-mid-cycle makeover), plus larger headlamps underneath, which are surrounded by cool circular LED signature lighting, and finally a classy light satin-grey apron underscoring everything.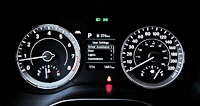 The latter stays the same across the Venue's four-trim range, but the otherwise halogen driving lights and automatic on/off headlamps become LEDs when adding the Urban Edition Package to Trend trim, or when upgrading to top-line as-tested Ultimate trim; the headlights being bifunctional and even including adaptive cornering capability. My tester also had its normally blackened grille insert swapped out for a bright metal one, standard with Ultimate trim, while its sharp looking 17-inch alloys, shod with 205/55R17 all-season tires, are shared with the just-noted Trend.
The $500 Urban Edition Package will be a must-have for artistic types that want splashes of exclusive two-tone colour decorating key exterior components, such as the unique lower front and rear fascias, mirror caps, rocker panel garnish, and roof, some of these colours adding a bit more to the bottom line, but well worth it for those who want it. This said, Ultimate trim targets a more conservative crowd that clearly want to keep things classy, my tester finished in $200 Fiery Red exterior paint, which is clearly the most eye-catching colour from a somewhat more subdued palette of blues and shades.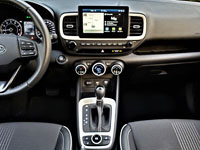 Despite the Urban Edition Package making the Venue look sportier, it's devoid of the Ultimate's rear disc brakes, utilizing the base model's rear drums instead. Both upper trims receive great looking premium cloth upholstery with leatherette bolsters inside, however, with the Ultimate also getting an exclusive driver's sliding armrest with a hidden storage box below.
The gauges are analogue, expected in this class, with a large monochromatic display at centre. While black and white displays might've been ok a number of years ago, I found this multi-information display a bit disappointing, considering I was driving a top-line model. Ultimate trim also gets a clearer high-definition 8.0-inch centre touchscreen, which looked fabulous, but unusually, this upgrade includes a downgrade from wireless Android Auto and Apple CarPlay smartphone integration to a less convenient wired system.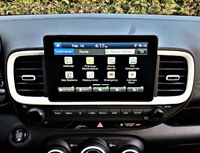 It's the only trim to get navigation, however, not that it's as necessary after integrating your smartphone, but HD and satellite radio upgrades are always a big bonus to this music buff, and while it sounds quite good for the class, it doesn't include the cool driver's seat headrest-mounted speakers found in the top-tier Kicks. Many will appreciate Hyundai's Bluelink smartphone connectivity service, mind you, which is available in Ultimate trim, while I would never complain about the extra front USB-A port found in Trend trims and above either.
I should mention the centre infotainment system's processor is extremely fast when reacting to inputs. For instance, you can move the map around with your finger in real-time without any delay or image degradation. I even flicked it around extremely fast for testing purposes, and it never missed a beat.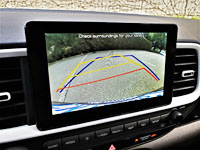 What is missing? Most 2021 Nissan Kicks trims swap out one of the USB-A ports for a USB-C, not available in the Venue, while my top-tier Kicks SR Premium tester included a split-screen backup/overhead parking camera within its 8.0-inch display, instead of a simpler rear-view only setup. On the Venue's side, the base Kicks only comes with a 7.0-inch centre display, one inch smaller than Hyundai's entry-level monitor. This said, neither offer a wireless charging pad, which is something that would benefit all owners no matter the trim level.
Both top-level micro-SUVs include single-zone automatic climate control, the Venue's laid out in an attractive and space-efficient three-dial design including buttons and digital readouts integrated within, although the Venue provides three-way heatable front seats in all trims, which heat up to near therapeutic levels, while the Kicks makes buyers move up to its second-rung SV trim for warmers that don't get quite as hot. Heated steering wheels that warm up all the way around the rim are also on the menu for both micro-crossovers, with each requiring a buyer to move up one notch in their respective trim hierarchies.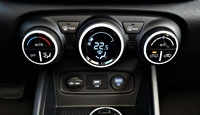 Trims in mind, the Venue is available in four, including Essential, Preferred, Trend and Ultimate, priced at $17,599, $21,599, $22,699, and $24,999 (plus freight and fees) respectively. Hyundai is currently offering the 2021 model with up to $1,500 in additional incentives according to CarCostCanada, while CarCostCanada members were saving an average of $1,250 at the time of writing. Find out how the CarCostCanada system works, and be sure to download their free app from the Google Play Store or the Apple Store, so you can access all of their important info when you need it most, some of which includes factory financing/leasing rates, rebates, and dealer invoice pricing that can save thousands upon purchasing any new vehicle.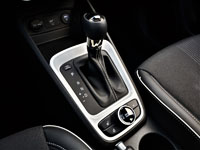 The only model available with a six-speed manual is base Essential trim, with all others making Hyundai's Smartstream iVT standard. iVT stands for Intelligent Variable Transmission, incidentally, which when translated into simple English means it's a chain belt-based continuously variable transmission that's been designed to reproduce the shift pattern of a manual transmission in order to provide a more natural feel, plus respond quicker to driver input, while still delivering better efficiency than a regular automatic gearbox. What's more, the iVT's chain belt utilizes the belt's tension in order to adjust the pulley's diameter, therefore eliminating belt slippage and reducing drag. The chain belt is also maintenance-free, thus adding to transmission lifespan, which should improve long-term reliability.
It certainly doesn't feel like a regular continuously variable transmission (CVT), which is what you'd be getting in the Kicks (not that I felt particularly put out by Nissan's gearless box), with the Venue's providing snappier shifts via eight "steps" that make it worthy of steering wheel-mounted paddles, let alone its gear lever-actuated manual mode.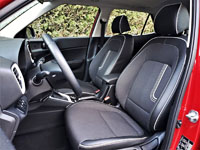 Additionally, the Venue's Sport mode really made a difference when pushing hard, impacting engine response and allowing slightly higher revs between shifts, plus it affects shift speed as well, with the result being a more entertaining Sport mode than found in the Kicks, but then again, it's not as dramatic as the Mazda CX-3's (an SUV that's being discontinued in North America, by the way).
So set, the Venue sprinted away from standstill at a fairly quick pace, or at least quicker than expected from a 1.6-litre four-cylinder that only makes 121 horsepower and 113 lb-ft of torque. That efficient autobox, which needs to take some credit for the Venue's impressive 7.9 L/100km city, 7.0 highway and 7.5 combined fuel economy with the iVT autobox or 8.6, 6.8 and 7.8 respectively with the manual (the CVT-only Kicks is rated slightly better at 7.7 L/100km city, 6.6 highway and 7.2 combined), has something to do with the engine's power delivery, no doubt, but take note that despite its SUV styling the Venue is not available with all-wheel drive.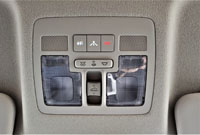 Just like the Kicks the Venue is front-drive only, notable from the initial front-wheel spin experienced at full throttle from a standing start, which I might add was quickly followed by traction control intervention and the just-noted straight-line performance. It therefore had no trouble getting ahead of most stop light dawdlers, and was acceptably fast for those moments when I wanted to dart in and out of congested city traffic.
Steering is direct enough, and it's turning circle very small, allowing dreamy manoeuvrability in parking lots and laneways. Get it on a winding back road and the Venue performs quite well too, albeit within reason. It's no Mini Countryman after all, and at about half the price when loaded with features, we shouldn't expect it to be.
On the highway, however, it was a complete joy. I bet you didn't expect me to say that, because top-speed isn't anything to write home about. It maintains illegal highway speeds easily, however, so no issue there (unless you're not paying attention and get caught), but more importantly, the little Hyundai offers great tracking ability and a wonderfully smooth ride for such a short wheelbase.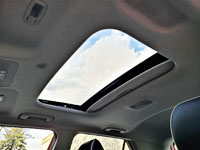 As noted earlier, the Venue is one of the truest of micro-SUVs, with its 2,520-millimetre span from front to rear axles even short for the subcompact class. It's actually second smallest, behind Ford's EcoSport, with a wheelbase of 2,519 mm, while even the rather small interior of Toyota's C-HR rides on a much lengthier wheelbase measuring 2,640 mm.
Fortunately, the comparatively upright Venue feels larger inside than its external dimensions suggest. To clarify, it measures 4,040 mm from nose to tail, 1,770 mm from side-to-side, and 1,565 mm tall (or 1,590 mm with roof rails), while its front and rear track stretches 1,555 and 1565 mm respectively, which once again makes it shorter than anything else in the class save the EcoSport, but its 1,770-mm of width makes it exactly the same as the H-RV from side-to-side, while wider than the CX-3, the base Trax, and once again the EcoSport. Vertically, however, its 1,590-mm height makes it nowhere near as tall as the 1,650-mm high EcoSport or many of its other rivals, but it's still taller than the CX-3, C-HR, and Kona, making its headroom quite expansive.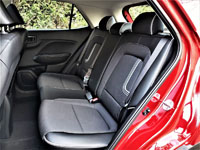 The Venue's cargo capacity is good at 902 litres when the 60/40-split rear seatbacks are folded flat, while dedicated luggage space is 528 litres, just 16 litres short of the Kona's 544 litres behind the rear seats. The Kicks offers 915 litres of maximum cargo space, incidentally, but the gain is so nominal it's more or less a wash, yet its dedicated storage volume measures 716 litres, which is a significant bonus in this tiny SUV class.
Back up front, the driving position is excellent, with the tilt and telescopic steering column's rake and reach capable of being moved far enough rearward to provide my long-legged, short-torso frame ample comfort and control over the lovely leather-clad steering wheel, which allowed for a relaxed seatback while a wrist could easily hang over the top of the steering wheel rim; the ideal check for driver seat positioning. I also found plenty of space from side-to-side, although folks used to a larger utility might find themselves sitting a bit closer to their front passenger than in compact or mid-size SUVs.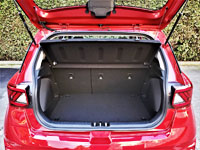 The rear passenger compartment is spacious and the seats comfortable too, plus despite being a bit tight for three adults there's a seatbelt in the middle for a third passenger, better left for smaller folk or children. There's no foldable centre armrest, which is common for this class, but it would've been a nice addition. Likewise, there aren't a lot of rear-seat creature comforts, unusual for a top-line Hyundai, but once again very normal for an entry-level vehicle. This means there are no rear seat warmers, no rear air vents, and not even a port to plug in and charge a personal device. The Kicks, on the other hand, provides two USB-A chargers on the backside of the front centre console.
It's a nicely finished, relatively refined cabin too, but don't expect a lot of soft-touch surfaces. The dash-top is made from a nicely textured composite, but it's hard, and each door upper is hard-shell plastic as well. Even the door inserts offer no cushioning, the only area to get some slightly padded leatherette, stitched with contrasting thread no less, are the door armrests.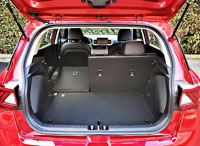 This, unfortunately for Hyundai, is a big downgrade from the latest Kicks SR Premium that pampers with pliable, padded, premium-level pleather, also with contrast-stitching, from the very left to the very right of the dash facing, plus the centre armrest, instead of being a firm yet pliable rubber in the case of the Venue, is just as comfortable as the cushy door armrests that flow down in one single piece from the equally comforting door inserts. What's more, Nissan even wraps each side of the lower front console in stitched, padded leatherette, protecting the inside knees from chafing while looking downright sensational at the same time, so Hyundai might want to give its ultimate Venue a bit more luxe when it comes up for a refresh.
The Venue's aforementioned leather-wrapped steering wheel is very nice, however, but once again I think you'll be more impressed by the top-line Kick's more padded and sportier shaped flat-bottom leather-clad rim, while both models' leather-enhanced shift knobs will probably be more of a personal taste issue—although the leatherette boot shrouding the Venue's gear lever wears a more pronounced contrast stitching that adds a bit more style.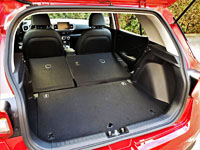 The Venue's fabric seats are really attractive, and finished in leatherette with light grey stitching and similarly coloured piping on the bolsters. The textured inserts feature a swoopy light grey "J" pattern (or reverse-J on the driver's side) that matches a similar black-stitched pattern on the lower cushions, which I have to say is not only really nice, but totally unique and much more creative than most automakers offer. Hyundai even repeats the pattern on the back seats, something not always seen in the lower classes.
Some other details include metallic white trim around the vent bezels and under the tablet-style infotainment touchscreen, although the latter looks more like a free Alcatel giveaway tablet from five years ago than anything from Samsung or Apple. The shifter surround gets the same metallic white treatment, while the door handles are in a dark grey metallic finish. All of the switchgear is impressive for the class too, featuring nice dense composites, extremely tight fitment, and high-quality damping. I have to say, whoever came up with this interior design should get some sort of award, at least from Hyundai, because it's really well done.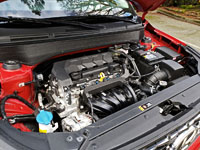 Not surprisingly these days, but still a treat in such a small, inexpensive vehicle, my Venue came well-stocked with advanced driver assistive systems in a suite dubbed Hyundai SmartSense. Of course, this list includes Forward Collision-Avoidance Assist with Pedestrian Detection (a.k.a. automatic emergency braking), plus Blind-Spot Collision Warning, Lane Keeping Assist (that's so good it can nearly drive itself on the highway, and even on city streets, almost like the Hyundai Driving Assist semi-autonomous feature), Lane Change Assist, Rear Cross-Traffic Collision Warning, and Driver Attention Warning, while automatic High Beam Assist adds convenience.
A feature I really like is a subtle audible notification that lets you know when the car in front leaves after being stationary at a stoplight. This is useful if you happen to be looking down to change the radio station, setting some other function in the infotainment system, or operating the HVAC system, or for that matter talking to someone in the car.
It's these types of thoughtful features that raise Hyundai above most peers, and have made it a success story in Canada. The Venue is now the most affordable way to get into the Korean brand when buying new (albeit only a few hundred less than the base Elantra), and the least expensive crossover SUV in the country, by a long shot. Factor in their five-year or 100,000 km comprehensive warranty, and this cute little utility becomes difficult to argue against.
Review and photos by Trevor Hofmann