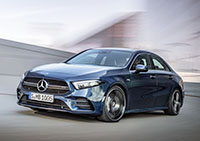 Subcompact crossover SUVs are the new gateway to the luxury market sector, so therefore if a premium brand doesn't have one in its lineup, it's missing out on an important conduit for conquesting new luxury buyers.
Let's face it, small luxury sedans and hatchbacks aren't selling as well as they used to. Certainly, Mercedes-Benz has enjoyed recent success with its affordable new A-Class sedan and hatchback thanks to 2,355 buyers in Canada throughout 2020, plus a reasonable take-rate for its updated CLA four-door coupe at 1,085 units over the same 12 months, while BMW's new four-door 2 Series Gran Coupe (redesigned for 2022) helped that three-model line stay relevant with 1,358 deliveries last year (the 2 Series Cabriolet will be discontinued for 2022), although Audi's A3 (plus the S3 and RS3), that was doing decently with 1,720 sales in 2020, saw its numbers fall off a cliff over the first six months of this year with just 131 down Canadian roads, but this was more than likely due to an all-new 2022 model arriving in four-ringed dealers as "pen" goes to "paper" (the A3 Cabriolet was just cancelled, but an all-new 400+hp RS 3 Sedan is expected soon).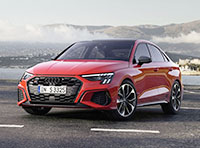 That's a good sign for small sedan lovers, but the return of this now niche model is only possible because Audi does so well in the crossover SUV sector. The same goes for its German counterparts, plus Japan's lone small sedan contester, Acura, that only sold 774 ILX sedans in Canada last year. They'd better get a move on with their long rumoured CDX subcompact luxury SUV, because as noted a moment ago, they're missing out on an important gateway for Honda HR-V fans (and there are plenty of them) that want something a bit more upscale (will it happen when the soon-to-be nine-year-old HR-V gets a redesign for 2023?).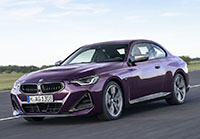 To put things into perspective, last year's best-selling subcompact luxury car was Mini's Cooper with 2,739 units down Canadian roads (thanks to 3-Door, 5-Door, extended Clubman, and Convertible variants), while the subcompact luxury crossover SUV segment's chart-topping Buick Encore found 6,650 new buyers last year, plus that model's stretched and modernized Encore GX sibling pulled in another 5,045 for a total of 11,695 units. Granted, some will find it another stretch to consider Buick a premium brand at all, this especially true in the smallest of SUV categories where the Encore is priced tens of thousands lower than most "rivals" at under $25k (plus up to $1,000 in additional incentives and average CarCostCanada member savings of $10,000), but it does go to show how important this burgeoning segment is to luxury carmakers (and entry-level luxury brands).
Audi Q3 tops the subcompact luxury SUV list amongst desirable premium brands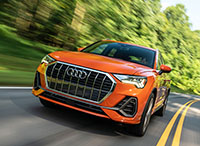 No doubt, some of the dwindling Audi A3 buyers mentioned a minute ago have gravitated to the taller, more utile Q3 in recent years, noted by sales that have steadily grown from 1,566 units in 2014, when it first arrived, to 5,949 deliveries throughout 2020, making the Q3 the true best-selling model in the subcompact "luxury" crossover SUV class (sorry Buick). Even better, Audi sold 4,224 Q3s over the first half of 2021, once again showing every competitor how critically important this new category is to securing future growth.
Moving into the 2022 model year, Canadian-spec Q3s are available in three trims including Komfort, Progressiv and Technik, all standard with a 2.0-litre turbocharged four-cylinder engine, eight-speed automatic, and the brand's renowned Quattro all-wheel drive system. The base "40" engine makes 184 horsepower and 221 lb-ft of torque, resulting in a 9.1-second sprint from standstill to 100km/h, while a more potent version of the same powerplant, dubbed "45", is good for 228 hp and 258 lb-ft of torque, resulting in a much more satisfying 7.4 seconds from zero to 100 km/h.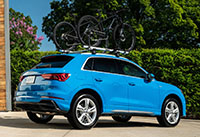 Fuel economy is a Q3 strongpoint, with a claimed rating of 10.4 L/100km in the city, 7.7 on the highway and 9.2 combined for the more economical 40 engine tuning, or 11.7, 8.4 and 10.2 respectively when moving up to the 45. A fully independent MacPherson strut front and four-link rear suspension setup makes sure handling is nimble too.
The base 2022 Q3 40 TFSI Quattro starts at $38,400 (plus freight and fees), while the top-line Technik 45 TFSI Quattro is available from $47,200, plus nearly $5,000 in options are available. What's more, Audi is currently offering up to $1,000 in additional incentives for 2022 Q3 buyers, although average CarCostCanada membership savings are currently $2,200, so therefore, make sure you find out how dealer invoice pricing can save you thousands too.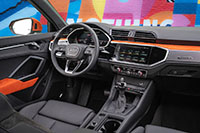 Those buying a new Q3 have the confidence that it'll hold its value better than some competitors, thanks to its runner-up status in the latest Canadian Black Book 2020 Best Retained Value Awards in the "Sub-Compact Luxury Crossover" category, where the Győr, Hungary-made crossover matched BMW's X1, and was beaten by Mercedes' GLA.
The Q3 also tied for runner-up in the "Small Premium SUV" segment of the latest 2021 J.D. Power Initial Quality Study (IQS), matching the Volvo XC40, but both Europeans were edged out by Lexus' new UX. Additionally, the same third-party analytical firm's 2021 Vehicle Dependability Study (VDS) has it solely owning the runner-up position in the same category, once again behind the GLA.
Lexus UX second in sales after just two years on the market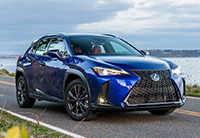 Lexus smartly said goodbye to its Prius-based CT 200h hybrid compact hatchback in 2017, and hello to the new UX soon after in 2019, thus helping to pave the way for other automakers to do likewise once realizing the Japanese luxury brand's ability to earn second place on the sales charts in less than two years of availability.
A total of 2,520 UX models rolled out of Lexus dealerships in 2020, beating a best-ever total of 1,640 CT 200h deliveries in 2012, which is a gain of more than 50 percent, while at the close of Q2 2021 the UX had found 1,525 new buyers, showing that it's on target for an even stronger third year.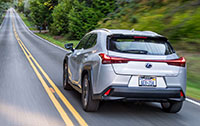 For 2022, the UX is only available with one drivetrain in Canada, having dropped its entry-level front-wheel drive UX 200 designation north of the 49th parallel (and we're guessing Alaska, Hawaii, etcetera, too). This means last year's base window sticker of $38,450 gets a $2,250 bump up to $40,700 for 2022, but that's a small price to pay for all-wheel drive, via an electric motor driving the rear wheels, plus a more potent hybrid drivetrain that's better on fuel. Before segueing into the UX 250h model's performance and fuel-efficiency advantages, it should be said that Lexus is currently offering factory leasing and financing rates from 2.9 percent, while CarCostCanada members were saving an average of $1,964 at the time of writing.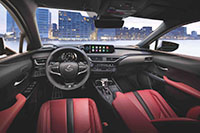 Where the outgoing UX 200 only put 169 horsepower down to the front wheels, the UX 250h once again makes 181 net horsepower, which gets close to base Q3 performance on paper, and actually matches it on asphalt as well, evidenced by its 9.1-second 0-100 km/h acceleration in a straight line (the discontinued UX 200 managed 9.2 seconds).
The UX 250h also delivers much better fuel economy that's estimated at 5.7 L/100 city, 6.2 highway and 6.0 combined, a feat that's no doubt assisted by a standard continuously variable transmission (CVT), albeit expensing some performance. More engaging F Sport trim adds paddle shifters, however, making the most of the equipment on hand, which includes standard Sport mode that, together with the UX' well balanced front strut and multi-link rear suspension setup, improves fast-paced handling.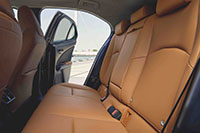 As noted earlier, the UX claimed top spot in J.D. Power's 2021 Initial Quality Study, while it also tied for runner-up with the GLA in the same company's 2021 U.S. Automotive Performance, Execution and Layout (APEAL) Study, only beaten by the XC40, while the entire Lexus brand topped J.D. Power's 2021 Vehicle Dependability Study overall, and is also the most reliable luxury brand according to Consumer Reports.
Additional reasons to consider the new UX include J.D. Power's 2021 Canada ALG Residual Value Awards that ranked it number one in its Premium Subcompact Utility Vehicle" category, while the UX also achieved a best-in-class score in the "Luxury Compact SUV/Crossover" segment of Vincentric's Best Value in Canada Awards (be sure to check out our 2021 Lexus UX Road Test).
BMW X1 slipping in popularity yet still a top-three contender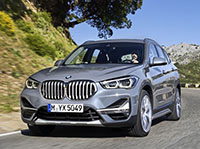 Talk to anyone considering a step up from a mainstream volume brand into the luxury sector and the names BMW and Mercedes-Benz will inevitably be included in the conversation, and for good reason. With almost and more than a century respectively behind them, the two German brands have earned most consumers' respect, and the prestige that followed plays an important part in premium brand decision making.
While priced near the bottom of BMW's lineup, at $42,425 (the aforementioned 2 Series Gran Coupe is $1,000 less), the base 2022 X1 xDrive28i is hardly the least expensive SUV in the subcompact class (although up to $1,000 in additional incentives and average CarCostCanada member savings of $2,000 might help). Still, 2,384 new buyers didn't mind paying close to that much in calendar year 2020.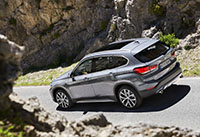 What's more, after six months of 2021, the X1 had managed to sneak past Lexus' UX with 1,616 deliveries to its credit, but these numbers are a far cry from sales in 2017, 2018 and 2019, that saw the X1's popularity steadily slipping downward from its once grand heights of 6,120, 5,308, and 4,420 units respectively.
This negative trajectory might have something to do with the sportier X2 stealing 1,856 buyers after arriving in 2018, although the sleeker SUV's sales have been sliding too, with 1,383 delivered in 2019 and just 790 in 2020. As of Q2 2021's close, a 495-unit midterm tally looks like it might be improving on last year's total, so we'll need to see how things shake out after the rest of the year gets added up.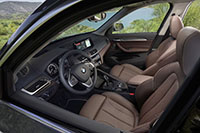 The X1's performance wouldn't be the issue holding buyers back from signing on the dotted line, however, as its sole 2.0-litre turbo-four puts out 228 horsepower and 258 lb-ft of torque, resulting in a blistering (compared to most competitors) 6.2-second sprint from zero to 100 km/h, thanks in part to a quick-shifting eight-speed automatic transmission, and standard all-wheel drive, while the latter aids the front MacPherson strut and rear multi-link suspension make BMW's usual magic through the corners (although take note, the first-generation X1 was a sharper handler, with this one increasing the comfort quotient).
The X1 also performs well when it comes to utility, offering the most dedicated cargo volume available in the entire class at 767 litres (27.1 cu ft). Additionally, folding its conveniently-divided 40/20/40-split rear seatbacks forward results in a grand total of 1,775 litres (58.7 cu ft) of gear-toting space, also the most in the segment.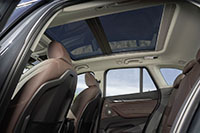 The next best is Mercedes' new GLB-Class, incidentally, with 700 and 1,680 litres (24.0 and 62.0 cu ft) respectively, while the worst when it comes to dedicated cargo room is the same automaker's GLA-Class with a token 435 litres (15.0 cu ft) to its name, which it mostly makes up for when dropping its rear seats down, resulting 1,430 litres (50.5 cu ft) of load-hauling capacity. In case you were wondering, Infiniti's decommissioned QX30, which was developed alongside the GLA-Class, offered more space behind the rear seats at 543 litres (19.2 cu ft), but it suffered from the least amount ever offered in this class when laid flat, at 963 litres (34.0 cu ft). This may have been one of the key reasons for its slow sales, as the great-looking QX30 was a wonderful little SUV other than that.
Volvo XC40 earns a well-deserved fourth place on the sales charts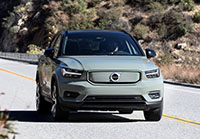 Speaking of cargo shortcomings, Volvo's XC40 can't attribute its top-five success to luggage carrying prowess, being that it only manages a scant 586 litres (20.7 cu ft) of volume behind the rear seats, and 1,336 litres (47.2 cu ft) when folded, making it the third smallest in the segment (not including the Encore) with respect to the former, and second smallest (including the Encore) for the latter, but it does most everything else so well that its consumer take-rate truly deserves to be above average.
Like the majority in this subcompact luxury SUV class, the XC40 is the most affordable way to own a new Volvo, not to mention that it's one of just five contenders in this 10-model segment priced below $40k. Specifically, the base XC40 Momentum T4 AWD starts at $39,950 for 2022 (plus Volvo is offering up to $1,000 in additional incentives, while CarCostCanada members are saving an average of $2,250), and packs a lot of style, quality, performance and versatility for its small package.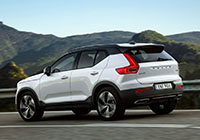 At 4,425 mm (174.2 in), it's actually the shortest from nose to tail amongst the top five, yet its 2,702-mm (106.4-in) wheelbase is longer than all of the above (although not the Mercedes-Benz GLB-Class below), which gives it an athletic visual stance while making as much of the available interior space as possible.
Another bonus is the XC40's multiplicity of powertrains, starting with the T4 designated engine only available in base Mlomentum trim. With 187 horsepower and 221 lb-ft of torque from a 2.0-litre turbocharged four-cylinder, it's nowhere near the least potent in the category, and at just over 8 seconds from a standing start to 100 km/h, it's hardly the slowest base model either. Much of its energetic takeoff can be attributed to its precise-shifting eight-speed automatic transmission and just-noted standard AWD, while the fuel economy tradeoff is reasonable at 10.2 L/100km in the city, 7.5 on the highway and 9.0 combined.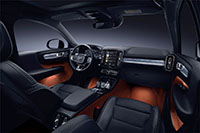 Moving up to the T5, a stronger version of the same engine doesn't impact efficiency much either, with a claimed rating of 10.7 city, 7.7 highway and 9.4 combined, especially considering output increases to 248 horsepower, torque to 258 lb-ft, and its zero to 100 km/h time comes down to just 7.2 seconds.
So far so good, but speed demons will want to move up yet another notch on the ladder to the XC40 Recharge Pure Electric, an EV version of the little SUV that'll blast from standstill to 100 km/h in a mere 4.9 seconds, making it one of the fastest subcompact luxury SUVs currently available. The Recharge incorporates a 75-kWh battery and two electric motors for a resultant 402-horsepower, plus the grip of AWD. What's more, it can travel up to 335 km (208 miles) on a single charge.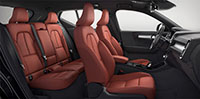 The XC40 Recharge is already gaining respect in the industry too, with highest marks in the "Luxury Electric/Plug-In Hybrid SUV/Crossover" category of Vincentric's Best Value in Canada Awards for consumers. The regular XC40 has also done well, with a top-tier result in the "Compact Luxury Crossover SUV" class of AutoPacific's most recent 2020 Ideal Vehicle Awards, plus as noted earlier, it tied with the Q3 in the "Small Premium SUV" category of J.D. Power's 2021 Initial Quality Study, while also receiving best-possible honours in the same firm's 2021 U.S. Automotive Performance, Execution and Layout (APEAL) Study. That's quite the trophy case!
As for sales numbers, both conventional and electric versions accounted for 2,254 Canadian deliveries in 2020, its best year yet (out of two full years), while it already achieved sales of 1,829 units by this year's halfway mark, putting it on target for second in the class if momentum (sorry for the pun) continues. Again, the XC40 deserves its success.
Mercedes GLB newcomer edges ahead of GLA for top-5 honours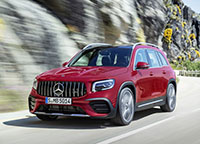 Mercedes believes so much in the entry-level luxury SUV sector that it introduced a second entry for 2020, and despite being the new GLB's first full year on the scene it still managed to edge out the smaller GLA with 1,775 units to 1,759. Any question about which model will dominate moving forward is being answered this year, with the first six months of 2021 resulting in 1,474 deliveries for the GLB and 1,291 for the GLA.
To be totally fair to Mercedes, like BMW and its X1/X2 combo, the GLA/GLB duo actually compete with each other as much as they battle against rival brands, so therefore when combining the sales of both SUVs into one, the three-pointed star brand ended up second in the class with 3,534 units rolling out of its Canadian dealerships last year, while even better, it found 2,765 new subcompact crossover SUV buyers over the first two quarters of 2021.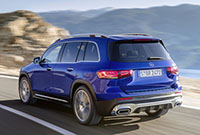 While the two models offer very different takes on styling, size and utility, the fact you can get into the larger GLB for only slightly more than the diminutive GLA might have more to do with its success than its more traditional, upright, SUV-like design. Size in mind, the new GLB-Class is 224 mm (8,8 in) longer than the GLA-Class, at 4,634 mm (182.4 in) from front to back, while its wheelbase spans 100 mm (3.9 in) more. That makes it just 22 mm (0.9 in) shorter than the compact luxury GLC-Class, although true to its subcompact classification, the GLB's 1,834-mm (72.2-in) width is 56 mm (2.2 in) narrower than the GLC, while identical to the GLA's width. Its height, however, is 20 mm (0.8 in) taller than the larger GLC, and 47 mm (1.8 in) higher than the GLA, making it the clear winner for headroom.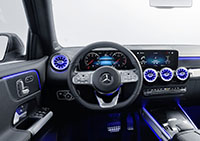 The GLB's second-best-in-class cargo capacity was already noted (in the X1 overview), but differences between the GLB and GLA weren't covered, those being 265 litres (9.3 cu ft) of extra space behind the larger SUV's rear seats, and 250 litres (8.8 cu ft) more when both second-row backrests are laid flat.
Pricing for the GLA starts at $42,400 (plus up to $1,000 in additional incentives and average CarCostCanada member savings of $1,750), whereas the most affordable GLB begins at $46,500 (plus up to $1,000 in additional incentives and average CarCostCanada member savings of $2,450), while AMG 35 variants of both models are priced at $52,900 and $57,500 respectively.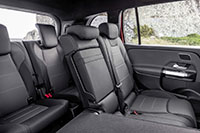 AMG? That's right. Mercedes hasn't forgotten to include performance variants, even in this more affordable market segment. Both M-B models offer a fuel economy-focused variant and at least one that makes daily commutes and weekend getaways a lot more fun, with the GLA and GLB 250 4Matic duo utilizing a 2.0-litre turbocharged four-cylinder that's good for 221 horsepower and 258 lb-ft of torque, plus the AMG GLA and GLB 35 4Matic models make a sizeable 302 horsepower and 295 lb-ft of torque.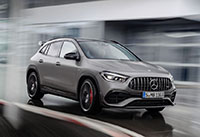 Straight-line acceleration equals 6.7 seconds to 100 km/h for the base GLA and 6.9 for the GLB, while the AMG versions scoot away to the same speed from a stoplight at 4.9 and 5.2 seconds apiece. Shifts are lightning quick too, thanks to an eight-speed dual-clutch transmission, while economy is decent considering their go-fast capability, with the GLB rated at 10.3 L/100km in the city, 7.8 on the highway and 9.2 combined in its most efficient form, or a respective 11.1, 8.9 and 10.1 with its formidable AMG badging. Similarly, the GLA is good for a claimed 9.8 city, 7.2 highway and 8.7 combined rating in base form, or 10.4, 8.1 and 9.4 with its mid-range AMG-lite upgrade.
AMG-lite? Yes, there's more. Mercedes' GLA can also be had in brilliantly fun AMG GLA 45 4Matic trim, which means for $60,500 its 2.0-litre turbo four puts out a whopping 382 horsepower and 354 lb-ft of torque, resulting in the segment's fastest acceleration at just 4.4 seconds to 100 km/h.
How the rest of the subcompact luxury crossover SUV field stacks up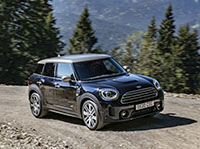 Enough has already been said about the sixth-place GLA-Class throughout this top-5 review, particularly when it comes to its many awards, which left the Mini Countryman (available from $32,990, less up to $3,000 in additional incentives) in the luxury crossover SUV segment's seventh sales spot last year with 1,637 deliveries, although 2021 might lower its ranking significantly, as the BMW-owned British brand had only sold 310 examples as of Q2 2021's end (a chip shortage issue?).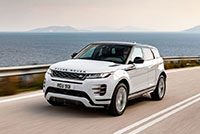 The Countryman's lacklustre 2021 sales performance is just a bit more than half as much of the ninth-place Land Rover Range Rover Evoque's January-through-June year-to-date tally of 609 deliveries ($49,950 for the P250 AWD, plus factory leasing and financing rates from zero percent and average CarCostCanada member savings of $1,000), after selling 1,410 units last year, while BMW's X2 ($44,950, plus up to $1,000 in additional incentives and average CarCostCanada member savings of $3,000) once again found 790 customers in 2020 and 495 over the first six months of this year.
Last, but nowhere near least when it comes to premium-level accoutrements, features and performance, is Jaguar's somewhat pricier E-Pace ($51,500, plus factory leasing and financing rates from zero percent and average CarCostCanada member savings of $1,250) that earned just 265 sales last year and a nominal 80 as of June 30, 2021. The E-Pace, which initially hit our market in 2017, was stylishly refreshed from the outside in for 2021, and truly deserves more love than it gets.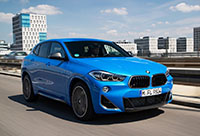 That covers everything in the subcompact luxury crossover SUV segment, so far at least, but stay tuned for Alfa Romeo's new Tonale, which should provide a lot of performance in a small package, and who knows, maybe Acura's CDX, or whatever they'll eventually call it, will arrive alongside the upcoming HR-V. We should also expect an entry-level Genesis crossover in this class, because the South Korean premium upstart is working feverishly to fill holes in its new lineup, evidenced by their new 2022 GV70 compact luxury SUV, and the just-announced all-electric GV60. Being that we all now know how important this smallest of SUV categories is, could a Cadillac XT3 be in the works? Lincoln needs to attract new entry-level buyers too, so due to their naval naming scheme theme we think a new Patrol is in order (although Nissan may own the global name for its Armada in our market too, so maybe the tiny ship's "Cyclone" class designation would be more fitting. We don't think a new Infiniti QX30 is in the works, however, being how terribly Nissan's luxury brand is struggling to survive right now.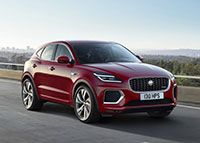 Likelier, expect larger, more profitable luxury brands such as Audi and Lexus to double down on their efforts by supplementing their existing models with roomier alternatives, just like Mercedes has done with the GLB, or sportier variants like BMW's X2.
Be sure to check out the gallery (above) for photos of each and every subcompact luxury SUV mentioned in this Top 5 overview (even the Buicks), plus use the linked model names throughout the article to find out more about each SUV.
Story credits: Trevor Hofmann
Photo credits: Manufacturer supplied photos