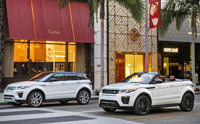 Land Rover and its higher end Range Rover division have been gaining recognition for steadily improving reliability in recent years, their efforts most recently rewarded by a best-in-segment 2017 Strategic Vision Total Quality score.
Considering all the premium compact SUVs the Evoque is up against, earning highest marks in the Total Quality Impact (TQI) report's "Near-Luxury Utility Vehicle Segment" is impressive, the reasons given in the report being the Range Rover SUV's  "thoughtful engineering, image, exterior workmanship, climate control system, and interior styling, among other factors."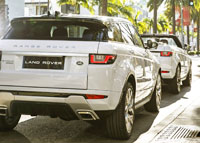 "In a few short years, the Range Rover Evoque has become a highly regarded luxury vehicle, known for its dramatic design and luxury appointments," commented Joe Eberhardt, President and CEO, Jaguar Land Rover North America, LLC. "To win the Total Quality award confirms that our customers also love it for its features, workmanship and the overall ownership experience."
Strategic Vision's 23rd annual TQI study surveyed more than 42,000 new-vehicle buyers between the months of July and December 2016, after 90 days of ownership. These new owners, a quarter of which were millennials, were asked to rate numerous aspects of their purchasing, ownership and driving experiences.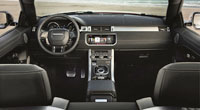 The Evoque model range includes the Evoque Five-Door and Evoque Convertible. The Convertible is completely unique in its category, combining a luxurious open-top experience with highly capable on- and off-road credentials, while the Five-Door provides a more practical layout yet the same impressive level of premium finishings as well as driving dynamics that are just as sporty.
Range Rover introduced a number of new driver assistance features and upgraded some of the Evoque's in-car technologies for 2017, including All-Terrain Progress Control, All-Terrain Info Center, InControl Touch Pro and InControl Apps. All of these advanced features carry over to the 2018 model year.