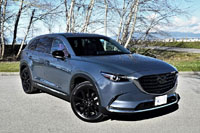 Interestingly, Mazda does much better per capita in Canada than the U.S., but this may be changing. It seems recent chip shortages and supply chain logistics problems have caused some shoppers to look away from the brands they normally buy in order to get anything at all, which is allowing the automakers that planned ahead, or just got lucky, to scoop up new customers they may have never otherwise had the chance to acquire.
During July, a month that saw the U.S. automotive selling rate fall to an estimated 14.8 million units, according to Automotive News, the lowest since July of last year, Mazda sales leapt 36 percent upwards, leading every other brand. Even mighty Toyota was in Mazda's sales growth shadow, albeit hardly doing poorly with gains of 33 percent, while Hyundai-Kia managed 29 percent, Volvo 19 percent, and Honda 8 percent. It wasn't smiles all around the auto sector last month, however, with Subaru down 2.6 percent, and Ford, which until recently was the mightiest of all, tumbling 42 percent (all other automakers only report quarterly sales in the U.S.).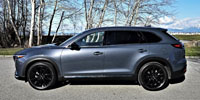 This positive momentum comes after a year that saw Mazda grow its sales by 0.19 percent, which while miniscule as far as numbers go, was nevertheless monstrous compared to every other brand selling into the U.S, all of which ended up in the negative last year. Consider that Kia saw the least downside with a 4.75 percentage drop in sales, while GMC lost 8.79 percent, Hyundai 9.66 percent, Volkswagen 10.02 percent, Chevrolet 11.12 percent, Toyota 11.86 percent, Subaru 12.59 percent, Jeep 13.86 percent, Ford 15.9 percent, Honda 16.61 percent, Nissan 33.25 percent, and Dodge a whopping 36.78 percent. Fiat's 53.23-percent decline was worse still, but they have many more problems than any of the carmakers mentioned, plus they don't compete in the CX-9's market segment, so therefore on that note I chose to leave all mainstream volume brands that don't offer a mid-size crossover SUV out of this equation.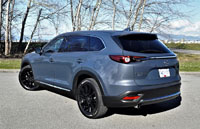 If you think Mazda's sales were strong in July, they've done even better year-to-date thanks to deliveries being up by more than 45 percent. July 2021 actually tallied up a second-best result for Mazda, but it achieved best-ever deliveries for the MX-5 (since 2006 no less), the CX-30, the CX-5, and this CX-9 being reviewed here. That's impressive in a market that's having trouble allocating vehicles at all, and especially so for two models that aren't exactly spring chickens in their respective categories.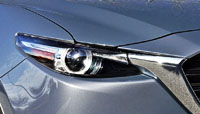 Today's CX-5, while still in my opinion one of the best crossover SUVs available in the compact class, is nevertheless going on six years in its current second-generation design, while the CX-9, also in its second-generation, will soon move into its eighth year of availability without a mid-cycle refresh, compared to the first-generation that saw two facelifts over nine years. Kudos to Mazda for its Kodo design philosophy (not to be mistaken for my tester's Kuro trim line), the latest iteration having certainly stood the test of time. I can appreciate the need for something new for the sake of being new, but the CX-9, or any of the other cars and crossovers in Mazda's lineup, are hardly short on attractive styling, so a redesign isn't quite as critical as it was for, say, Nissan's outgoing Pathfinder.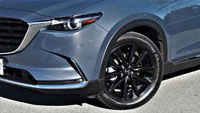 This may be one reason the CX-9 currently sits alongside the Toyota Highlander as a runner up in the latest Canadian Black Book 2020 Best Retained Value Awards. In their "Mid-size Crossover-SUV" category, the two crossovers were only beat out by Toyota's 4Runner, a body-on-frame SUV that really doesn't compete with either, which means the Highlander and CX-9 are your best bets to hold on to more of your hard-earned money over the long haul.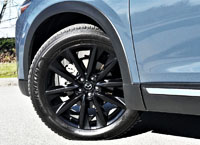 This is one of the reasons I often recommend the CX-9, and all Mazda vehicles for that matter. Another reason, which probably aids in resale value as well, is interior refinement and materials quality, which Mazda has long executed better than most in this class. To be clear, others are starting to catch up with respect to the CX-9, a problem that would arise for any vehicle that's been around so long, but regular updates, including genuine Santos Rosewood inlays along with quilted and piped Nappa leather in top-line Signature and 100th Anniversary trims, have gone a long way to enrich the CX-9 experience to near-premium levels when compared to less opulently attired competitors, while the specific Kuro Edition shown here, is more about blackening some metal brightwork and adding cool paint colours, while maintaining similar levels of luxury.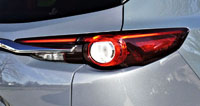 Ok, to be clear, while cool, black isn't exactly unique, although Jet Black Mica is definitely more eye-catching than if it were dipped in plain old non-metallic ink. Then again, the Kuro model's sole $200 colour option, Polymetal Grey Metallic, is both cool and unique, and much to my delight ended up decorating my weeklong tester. On that note, this Kuro Edition looks a lot fresher and more alluring than the regular CX-9, thanks to all the gloss-metallic-black trim mentioned a moment ago, which includes a sportier grille insert, mirror housings, and painted wheels, the latter in a twinned five-spoke design that measure 20 inches in diameter and come shod in 255/50 all-season tires.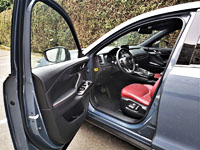 Inside, it's all Garnet Red leather upholstery (although black leather will also be available for 2021.5) over dark greys and blacks with some red stitching used to decorate the inner rim of the steering wheel, shifter boot, lower console surround and armrests, while some of the inky coloured surfaces were finished in piano black lacquered composite, suitable for the sporty theme, plus a stylish grey tone highlighted the dash front. The density of latter inlays seems as if they were made from a solid substance like wood, going even further to enhance the CX-9's feeling of quality.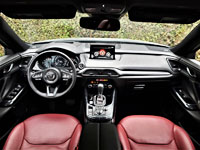 Of course, satin-finish aluminum-look accents join metal brightwork trim to bling up the design, all of which is complemented by high-quality workmanship and plenty of luxury details, such as fabric-wrapped A pillars, all the expected soft-touch surfaces and a couple of unexpected ones too, like the sides of the lower front console that are padded in leatherette to protect inside knees from chafing, and while the seat leather might not be ultra-rich Nappa that's used in both Signature and 100th Anniversary trims, it's still softer and suppler than plenty of others in this category.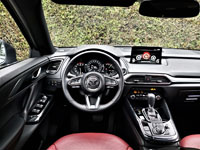 Features are plentiful too. In fact, the Kuro is almost as well loaded up with goodies as the Signature, only lacking the trim upgrades mentioned multiple times already, as well as some visual enhancements such as satin-finish highlights where the Kuro uses metallic black and grey, as well as a better-looking frameless centre mirror, and exterior front grille illumination that's pretty trick at night.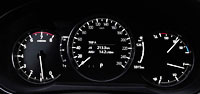 Both models incorporate most of the base GS model's equipment too, of which some items worth mentioning include auto-on/off and auto-levelling LED headlights with auto high beams, LED daytime running lights, LED rear combination tail lights, rain-sensing wipers, noise-isolating windshield and front side glass, pushbutton start/stop, a leather-wrapped steering wheel rim and shift knob, an electromechanical parking brake, Apple CarPlay and Android Auto smartphone integration, two USB-A ports and an auxiliary input up front, SMS text message capability, tri-zone automatic climate control, three-way heatable front seats, and much more.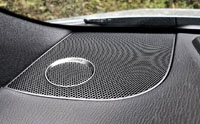 Kuro, Signature and 100th Anniversary models also include adaptive headlamps, LED fog lights, LED front and rear signature lighting, bright-finish lower body trim, piano black-finished exterior B and C pillars, a front wiper de-icer, power-folding side mirrors, and i-Activ AWD on the outside, while LED courtesy lamps light up all four doors (as well as for the front door pull handles and power window switches inside), and proximity-sensing remote entry gets driver and occupants inside.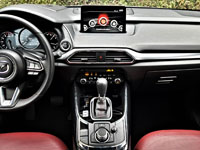 That's where the driver is greeted with a sporty albeit traditional looking three-binnacle gauge cluster filled with a large 7.0-inch LCD multi-information display, plus a head-up display on top of the dash that projects key info onto the windshield. It's all framed by a heated steering wheel with ample rake and reach for most body types to feel both comfortable and in control, at least once they adjust the 10-way powered driver's seat that even includes four-way powered lumbar, as well as two-way memory.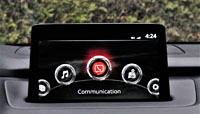 An eight-way power-adjustable front passenger's seat with powered lumbar makes life better for anyone alongside, while both front occupants will enjoy the three-way ventilated seats, wireless device charger (that points a given phone's screen away from the driver so as not to distract, but is a bit awkward to load into place), illuminated vanity mirrors, and a powered glass sunroof (Mazda doesn't yet offer a panoramic glass roof).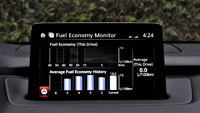 Adaptive cruise control with stop and go (standard for 2021.5) benefits the driver alone, as does a Homelink universal transceiver, a 9.0-inch centre display (the 2021.5 comes standard with a 10.25-inch display that links through to new Mazda Connect Infotainment system, while that system's unavailability for the first half of the year was the real reason for the big screen's late introduction and point-five model year designation), not to mention a 360-degree surround parking monitor, an auto-dimming rearview mirror, front and rear parking sensors, plus a navigation system that mistakenly took me down a side road next to my home to a gated overpass that would've otherwise been impassable if not for my locals-only remote (see the photo gallery). The CX-9's navigation worked flawlessly other than that, while I especially like how a full screen pictograph of an upcoming intersection's sign automatically appears on the display when approaching, showing all available lanes while using an active arrow for pointing out the one you need to follow. The clearly defined colour graphics are especially helpful when sorting out complicated intersections.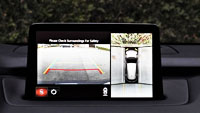 All will appreciate the LED dome and reading lights overhead, plus the great sounding 12-speaker Bose audio system with Centerpoint 2 surround and SiriusXM satellite radio, while exclusive to those in back are two additional USB-A ports (apiece) in the second and third rows, plus a rear climate control interface, retractable second-row window sunshades, and heatable second-row captain's chairs (that bookend a fixed rear centre armrest with integrated storage in 2021.5 models).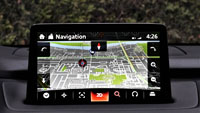 A hands-free powered liftgate provides access to 407 litres of dedicated cargo space, while lowering the 50/50-split rearmost seatbacks (via manual levers on the lower seatbacks) opens up luggage capacity up to 1,082 litres. There's a total cargo volume of 2,017 litres when both rows are folded flat, but keep in mind the 2021.5 model's second-row fixed centre console will get in the way when loading building materials or other large items (not that you can fit a four-by-eight sheet of Gyproc or plywood in back anyway).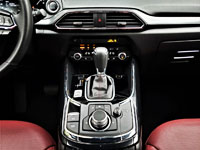 Speaking of interior space, while the CX-9 isn't the largest three-row crossover SUV on the market, it's not the smallest either, fitting nicely in between the Chevrolet Traverse and Toyota Highlander, leaving its rearmost row sizeable enough for big kids and smaller adults, while second-row seating is very spacious and comfortable for all sizes and shapes.
Still, despite not being smallest, the CX-9 is a bit lighter than most of its rivals, which translates into good performance from a smaller 2.5-litre turbocharged four-cylinder engine that puts out a modest 250-horsepower when using 93 octane fuel (which most people will never do, due to high pump prices), or 227 horsepower with regular 87 octane gas. Torque matters more when hauling masses of people and cargo, however, and to that end the diminutive mill has you covered with 320 lb-ft of twist when using the pricier fuel, or 310 on the "cheap" stuff.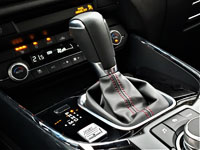 It certainly feels powerful off the line, although I must admit to driving solo most of the week, and only ever having a single passenger along for the ride every now and then. The CX-9's ride is smooth and comforting too, and it's plenty quiet inside as well, with very little wind, drivetrain or tire noise. Mazda includes a Sport mode for sharpening the six-speed automatic's reflexes, which when slotting the gear lever into its manual position and utilizing the steering wheel-mounted paddle shifters, which are exclusive to Kuro trim and above, transforms the relatively large family hauler into a veritable "sport" utility. Of course, transitional weight tries to upset the fun, the CX-9 nowhere near as agile as the wonderfully tossable CX-5 (which incidentally can be had with the same powerplant for even quicker acceleration), but the larger Mazda lives up to the brand's performance-oriented tradition quite well nonetheless.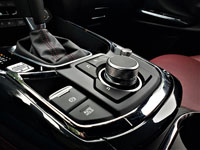 That six-speed automatic might initially sound like a negative to some, but I must admit that I found driving an SUV with fewer forward gears than more modern designs hardly noticeable. Certainly, it would impact fuel economy, but then again, Mazda provides a lot more fuel-saving technologies than most of its peers, which is probably why it achieves a relatively thrifty claimed rating of 11.6 L/100km in the city, 9.1 on the highway, and 10.5 combined. Then again, a more advanced eight- or nine-speed autobox might help matters, being that the eight-speed-equipped Highlander AWD achieves an estimated 10.3 combined with its big 3.5-litre V6, although the Traverse AWD is rated at 11.8 combined despite housing a nine-speed auto under its centre console cowling.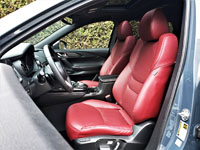 On the positive, there's something to be said for the CX-9's quick, positive, snappy shifts, especially when compared with some automaker's slushy CVTs, while Mazda's six-speed has also been around long enough to earn credibility as a reliability leader. In fact, Mazda is number one in Consumer Reports latest auto reliability auto rankings, with 83 points compared to second-place Toyota's 74. According to the popular magazine and consumer rating service, Mazda and Toyota regularly vie for top position, while the brand is also above average in the latest J.D. Power and Associates 2021 Vehicle Dependability Study.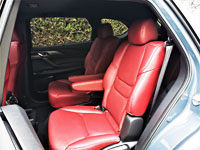 The 2021 CX-9 also gets a five-star safety rating from the U.S. NHTSA, allowing for a best-possible Top Safety Pick+ rating as well, an impressive feat that some in this class, including the aforementioned Traverse, Ford's Edge, Hyundai's Santa Fe, plus Kia's Sorento and Telluride, don't achieve, while others can't even manage to attain the latter group's regular Top Safety Pick (without the plus) ranking.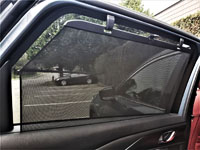 Reasons for the top score include the CX-9's sophisticated active LED headlamps, as well as standard advanced driver assistance features like Smart Brake Support Front, Smart City Brake Support Front, Distance Recognition Support System, Forward Obstruction Warning, Pedestrian Detection, Rear Cross Traffic Alert, Advanced Blind Spot Monitoring, Lane Departure Warning, and Lane-keep Assist, while trims including the Kuro Edition and above also add Smart City Brake Support Rear, Driver Attention Alert, and Traffic Sign Recognition.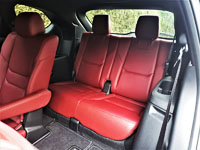 As tested, a 2021 CX-9 Kuro Edition can be had for $50,300 plus freight and fees, while that price increases by $300 for the 2021.5 model year (well worth the price increase for the new infotainment system alone). Base GS trim, on the other hand, starts at a nice even $40,000, whereas Signature and 100th Anniversary trims will set you back $52,000 and $53,350 respectively.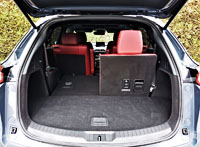 To see all available trims and their options, check out CarCostCanada's 2021 Mazda CX-9 Canada Prices page, where you'll also see that Mazda is currently offering up to $2,500 in additional incentives on 2021 and 2021.5 models, plus CarCostCanada members are saving an average of $3,041 (at the time of writing) thanks to accessing dealer invoice pricing before negotiating their best deal, impressive considering how tight the new car market is right now. CarCostCanada members have plenty of other benefits too, so make sure to find out how their system works, and remember to download their free app from the Google Play Store or Apple Store, so you'll always have their critical info with you when you need it most.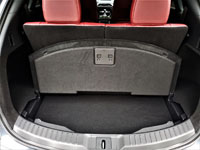 In the end, the CX-9 is a good example of a well-designed crossover SUV lasting the test of time. Of course, plenty of minor updates and particularly nice trim additions, like this Kuro Edition, have helped keep it mostly current. There's no news on a redesign yet, but plenty of rumours are targeting a release next year as a 2023 model. We'll have to wait and see, but knowing Mazda, this 2021 should continue holding onto its value even when the new one arrives. That's a key reason the CX-9 is easy to recommend.
Review and photos by Trevor Hofmann