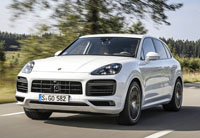 With electric-only mobility ranging from 30 to 50 kilometres, most plug-in hybrid buyers won't be expecting to use their EV modes much, unless their commutes or errand runs are confined to short distances, but extending that range up to 80 km could make a PHEV viable for those with lengthier daily drives.
No doubt, Porsche is thinking along these lines with a recent announcement of up to 80 km of electric range for their future Cayenne and Panamera plug-in E-Hybrid models. When the new extended-range PHEVs arrive for 2024, they'll offer one of the most competitive EV ranges in the industry, making these models ideal bridges to fully electric options, as they were always meant to be. Ideal for traveling long distances without the need to stop and wait while recharging, a long-range plug-in hybrid would provide a nice best-of-both-worlds alternative.
Future 911 hybrid to likely come with extended electric-only range too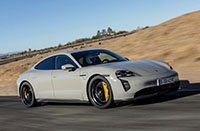 As mentioned in a previous Porsche news story, the quintessential sports car brand will soon offer a hybridized version of its legendary 911 model, which should benefit from similarly long EV capability.
The upcoming 911 hybrid, scheduled to arrive in 2025, actually pulls its electric tech from the Stuttgart, Germany-based brand's motorsport division, as well as its 919 Hybrid supercar, giving it street and track cred that few sports car competitors could even hope to match, and that's even before factoring in that it's a 911, one of the most celebrated road and track cars ever created.
Porsche sees EV is profits due to 42,000 Taycans sold in 2021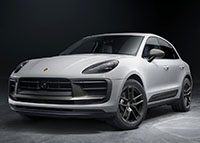 Worldwide Taycan sales soared to 42,000 units in 2021, making the sporty four-door EV profitable according to Lutz Meschke, Porsche's Chief Financial Officer. What's more, Porsche's Macan EV will arrive in just two years, so the brand is on track to attract an entirely new eco-focused clientele.
The Macan EV will utilize the same Porsche- and Audi-designed PPE architecture that underpins the Taycan and E-Tron GT, plus the upcoming 718 Cayman and Boxster EV sports cars that will be 100-percent electric by 2025 (check out our previous Porsche story). All new Porsche BEVs boast 800-volt fast-charging capability, making them as convenient as they're clean and responsive.
Story credits: Trevor Hofmann
Photo credits: Porsche