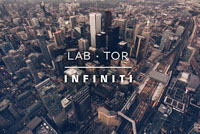 Sometimes news stories fly under the radar, which is certainly the case for this year's Toronto-based Infiniti Lab, an accelerator program created for growing companies focused on Internet of Things (IoT) technologies and smart city initiatives.
The first Infiniti Lab was launched in the company's global home base of Hong Kong two years ago, which makes its choice to follow that program up in Canada's largest city quite the national compliment, while many of the startups chosen for the program could definitely improve life for people across Canada and the world.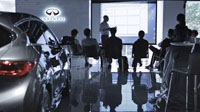 The Toronto lab was a first for North America as well as the first such initiative launched by an automotive manufacturer in Canada.
"We chose Toronto as the first North American launch of Infiniti Lab because of its role as an IoT hub, and now we're excited to see what the companies in our Toronto program can do on the global stage," said Dane Fisher, General Manager of Global Business Transformation for Infiniti Motors.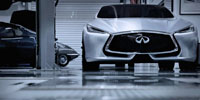 To make sure the Canadian program succeeded, Infiniti partnered with Toronto-based nonprofit Multiplicity, a group that already provided education and mentoring to startups.
"Canada is brimming with talent and opportunity when it comes to startups, and Infiniti Canada is proud to help accelerate the country's next entrepreneurial stars," said Stephen Lester, managing director of Infiniti Canada. "Multiplicity is the ideal partner for the launch of Infiniti Lab Toronto. Parallel to Infiniti, they do not wait for change to come to them, they are the change. They drive the ideas that will make a tangible difference to our daily lives."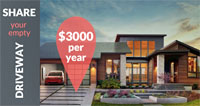 A total of nine Internet of Things (IoT) and/or smart-city initiative startups were chosen mid-year, including DRVEN (connected cars and smartphones), InnerSpace (indoor mapping), NXCAR (connected vehicle safety), Pitstop Predictive Maintenance (virtual technician), Pull Technologies (contacts on IoT), RoadLaunch (shipment management), Rover Parking (shared parking), Tap Report (inspection tracking), and Ubiqweus Inc. (data sharing).
The companies were able to work with corporate and industry partners such as Techstars, OMERS Ventures, TELUS Ventures, the City of Toronto, and Fleet Company, all of which provided participants with access to technology, mentorship, and education throughout the month-long program.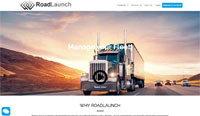 Infiniti Lab Toronto culminated in a demo day, where participating startups pitched their companies to a panel of Canada's top venture capital firms. Rover Parking, a shared parking marketplace that lets users access available parking spaces throughout the city by smartphone, took top honours at the event, and was therefore fast-tracked into a further three-month program in Hong Kong that launched in July.
"Rover Parking came out on top because of the potential they have to use IoT to change our cities, and the impact we believe they can have as part of the Hong Kong program," added Fisher.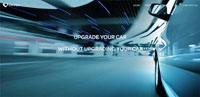 "We partnered with Infiniti to bring this program to fruition because we fully align with their focus on innovation and entrepreneurship," said Chris Kay, co-founder, Multiplicity. "Infiniti Lab has produced two cohorts of IoT innovators in Hong Kong, and the Toronto program presents a huge opportunity for local founders who want to get noticed on the global stage."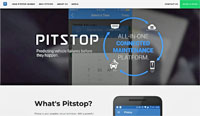 Some key startups benefiting from the Infiniti Lab Hong Kong program include Kraftwerk, a company that developed a breakthrough low cost, lightweight fuel cell; Drop.ai, a visual intelligence startup responsible for software that helps cars and drones make decisions through contextualized video and artificial intelligence; and Dagmy Motors, which helps lower the production cost of batteries and therefore the cost of electric vehicles.
Rover Parking, now dubbed the "Airbnb of parking," is enjoying success in Toronto thanks to an innovative idea that's been developed more fully through the Infiniti Lab program. Hopefully it will find its way to other cities in Canada and throughout the world.
For more about the Infiniti Lab program, check out this short video: