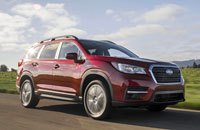 Can you just imagine future Subaru Outback ads? Subaru versus the mountain goat, only once the all-electric Outback is up on top of the mountain it will need to plug into a diesel generator in order to get back down. Advantage goat.
The oft-heard term, "Get woke, go broke" comes to mind when a niche automaker like Subaru announces plans to toss away its most notable brand identity trait, the horizontally opposed "boxer" engine, in order to appease the green crowd and align with some global governments' impending regulations to eventually ban internal combustion engines.
At a time when the current U.S. administration is loosening new vehicle emissions restrictions, the European Union, China and other markets are tightening them, on vehicles at least (Europe will soon be celebrating new fossil fuel pipelines from Russia and China is seemingly building coal-fired power plants—to fuel said electric cars—faster than anyone can count).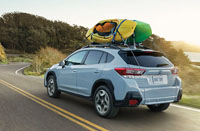 It makes sense that Subaru would want to continue being able to sell into these markets after internal combustion engines are banned, and therefore is planning to electrify its lineup. The process will begin with the introduction of a hybrid-electric drivetrain powering key models, its source for hybrid technology coming from Toyota, which owns 16.5-percent of Fuji Heavy Industries (FHI), Subaru's parent company. The short-lived 2014-2016 Subaru Crosstrek Hybrid was this union's first project, but it didn't find enough marketplace interest to remain viable.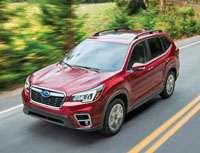 Currently important to those in charge of Subaru is the retention of its distinctive brand character traits, which have long included the aforementioned horizontally opposed engine configuration, as well as standard all-wheel drive for most of its models (the Toyota co-developed BRZ sports car only comes with rear-wheel drive). The previous Crosstrek Hybrid, for instance, used Toyota's hybrid technologies together with Subaru's 2.0-litre boxer engine, thus making it perform and sound just like other models wearing the idiosyncratic alternative brand's six-starred blue-oval badge. What Subaru doesn't want is simple badge engineering, like Toyota has done many times (including the Subaru-powered albeit co-developed Scion FR-S/Toyota 86, the Mazda2-based Yaris Sedan, etcetera), as the niche automaker would run the risk of diluting its very unique brand image.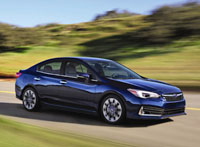 "Although we're using Toyota technology, we want to make hybrids that are distinctly Subaru," said the brand's chief technology officer, Tetsuo Onuki, to Reuters news agency. "It's not only about reducing CO2 emissions. We need to further improve vehicle safety and the performance of our all-wheel drive." 
While Onuki made a point of mentioning that all-wheel drive will continue to be an important differentiator with future Subaru models, the inclusion of AWD is becoming more commonplace amongst its competitors. Both Nissan and Mazda recently introduced redesigned passenger cars with optional AWD (Nissan's Altima makes AWD standard in Canada), and while Subaru's trademarked "Symmetrical AWD" is considered by many to provide better traction than most rival AWD systems, whether or not its even delivery of power can be achieved as effectively when hooked up to a solely electric power unit will remain to be seen. As it is, plenty of electric vehicles now offer AWD, so Subaru's current traction advantage may not be as novel in 15 years time, making it just another brand when its current crop of boxer engines are no longer available.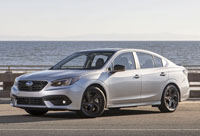 EVs in mind, Subaru and Toyota are currently co-developing an electric powertrain, which will result in at least one electric vehicle apiece at some undefined point this decade, with additional models expected. Subaru claims that hybrid- and pure electric-powered models will represent at least 40 percent of its annual global production by 2030, with all hybrids discontinued within another half decade or so.
Ten years is a long time in the automotive sector, let alone any consumer vertical, and much can happen in battery technology development, the introduction and/or development of alternative fuels, car/ride sharing development, etcetera, not to mention geopolitical developments (not all of which may be positive) that could easily force changes to Subaru's plans.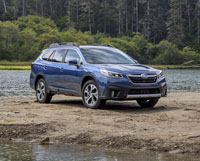 The win-win for Subaru is garnering green accolades now without much action initially being taken, making its owners feel as if their brand of choice is righteously marching toward utopia within a decade and a half, but the reality is an ultimate target that's so far off into the future that it represents little if no real commitment, other than the likelihood of a new hybrid model or two within the next couple of years, plus at least one EV.
Notably, Subaru isn't alone in making such all-electric future plans, with General Motors (in 2018) having pitched a U.S. national environmental program designed to motivate all automakers to transform at least 25 percent of their lineups to zero-emissions vehicles; Ford stepping up with an $11.5-billion spending program to result in more than a dozen new hybrids and EVs by 2022; Toyota (as part of its Environmental Challenge 2050 program) vowing to reduce vehicle life-cycle emissions by 25 percent or more by 2030, while targeting 2050 for the elimination of all carbon emissions; Mercedes-Benz claiming that half of its non-commercial passenger car lineup will be electric by 2030, plus full carbon neutrality will arrive within the next two decades.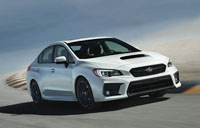 Volvo might be the world's most progressive automaker thanks to its promise to make half of its passenger cars wholly electric by 2025, that each cars' life-cycle carbon footprint will be reduced by 40 percent by the same year, that the carbon output of its entire global operations (including suppliers) will be reduced by 25 percent by 2025 as well, and lastly with a plan to use a minimum of 25-percent recycled materials in its vehicle production when that same year arrives.
While some may chalk up the majority of these plans as politically correct grandstanding, we all can feel confident that Subaru is currently selling the Greatest Outback Of All Time (G.O.O.A.T.), with the term "all time" likely including its Outback EV of the future.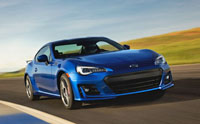 Incidentally, the Outback mid-size crossover is Subaru Canada's third most popular model with 10,972 unit sales during calendar year 2019, behind the brand's best-selling Crosstrek subcompact crossover SUV that found 15,184 new buyers, and Forester compact SUV with 13,059 new sales last year. Additional Subaru models include the Impreza compact sedan and hatchback with 9,065 deliveries in 2019, the Ascent mid-size three-row crossover SUV with 4,139 new buyers, the rally-inspired WRX/STI sport sedan with 2,707 new sales, the Legacy mid-size sedan with 1,752 customers last year, and the previously-noted BRZ compact sports coupe with 647 buyers during the same 12 months. Check out full pricing, including trims, packages and individual options at CarCostCanada, plus learn about available rebate info, special financing/lease rates and dealer invoice pricing that could save you thousands.
Also, make sure to check our photo gallery above for Subaru Canada's current 2020 lineup of new models, as well as the videos below showing its humourous the new G.O.A.T. (#GOOAT) TV ad, as well as a slightly longer behind the scenes "meet the goat" backgrounder.
All-New 2020 Subaru Outback – #GOOAT (0:30):

 
All-New 2020 Subaru Outback – Behind-The-Goat #GOOAT (0:53):