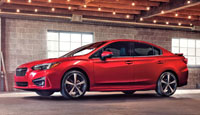 Subaru Canada, Inc. (SCI) capped off calendar year 2017 with its best December on record, helping the Japanese automaker to achieve its sixth consecutive year of annual sales growth.
December 2017's total was 3,876 units for a 4.6-percent gain over the same month in 2016, pushing Subaru's total annual deliveries to 54,570 vehicles for an 8.7-percent year-over-year sales increase when compared to 2016's 50,190-unit tally.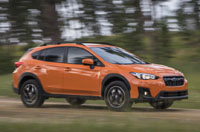 "More Canadians than ever before drove Subaru's sales with a record-setting results streak, which gave rise to Subaru's highest sales ever," said Yasushi Enami, chairman, president and CEO of Subaru Canada, Inc. "With our sixth consecutive annual sales record in the books, we are ready for 2018 as our strong dealer network steps forward into 2018 and we bring our best product offering yet."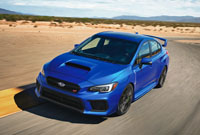 Movers and shakers included the Impreza compact four-door sedan and five-door hatchback, plus the Crosstrek subcompact crossover SUV that achieved 38.6 and 48.0 December growth respectively. The Impreza's yearly sales were even more impressive, with growth of 42.4 percent to 10,617 units overall in 2017, while the Crosstrek found 14.9 percent more buyers for a total of 11,168 deliveries last year.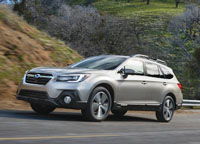 Additionally, the WRX and WRX STI performance models collectively increased from 4,217 to 4,616 units for a respectable 9.5-percent gain in 2017, while the mid-size Outback crossover's year-over-year growth was more modest, from 11,255 to 11,490 units for a 2.1-percent upward trend. Despite its smaller numbers, BRZ sports coupe growth was a solid 6.3 percent from 740 units in 2016 to 787 last year, although it should be noted that the BRZ's 2016 sales represented a significant drop when compared to much stronger sales in years prior.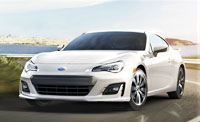 Ironically in a market that predominantly favours utilities, Subaru's best-selling Forester compact SUV was one of the only models to slip backward due to sales of 13,441 units in 2017 compared to 13,798 in 2016, this being a 2.6-percent slide, the other model losing ground year-over-year being the Legacy mid-size sedan that dropped from 3,001 units in 2016 to 2,451 deliveries last year, representing an 18.3-percent downturn.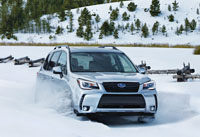 On the positive, the 2018 Legacy has received a refresh that should boost interest, while the Forester will receive a dramatic redesign later this year. Available even sooner, the all-new 2019 Ascent mid-size crossover SUV, which just made its Canadian debut at the Montreal auto show, will arrive this summer. The Ascent is Subaru's largest-ever crossover SUV with the choice of seven- or eight-occupant seating, expanding the Japanese brand's market reach to a much broader market than ever before. This should help Subaru continue its sales growth momentum.