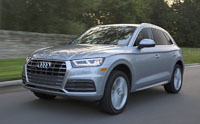 While sales of some premium brands are more or less flat in Canada, Audi's Canadian division has been on a charge with growth of 17.9 percent in 2017.
Sales increased from 30,544 units in 2016 to 36,007 last year, thanks in part to the all-new 2018 Q5 compact SUV that was up 23.5 percent from 8,313 to 10,271 units, once again the most popular in its class by a long shot.
If you think this upswing is all about buyers' collective preference for SUVs over cars, consider that the redesigned 2018 A5 sports coupe increased its sales by 142.1 percent in 2017, from 1,516 units to 3,671, while the new A4 Sedan and A4 Allroad crossover wagon were up 16.1 percent over the same 12 months, from 6,031 to 7,007 units.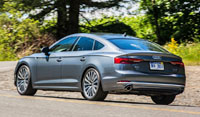 Incidentally, if you add those two D-segment totals together you end up with a sum of 10,678 units, which means the A4/A5 threesome almost matched the mighty Mercedes-Benz C-Class Sedan and Coupe, which managed just 170 units more for a total of 10,848, while BMW's combined 3 and 4 Series sales weren't that much farther ahead with 11,440 deliveries.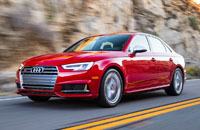 Other than R8 supercar deliveries that spiked by 48.7 percent from 158 to 235 units, most of Audi's other models grew at a more modest pace, with Q7 sales increasing by 7.6 percent from 4,335 to 4,666 units, A3 deliveries up 5.3 percent from 3,795 to 3,997 units, A6 popularity growing by 4.1 percent from 834 to 868 buyers, and the compact TT sports car finding 3.7 percent more takers from 599 to 621 units, while the only Audi losers were the Q3, which was off by 3.5 percent from 3,860 to 3,724 units, the mid-size A7 Sportback, down by 14.2 percent from 887 to 761, and the full-size A8 flagship sedan dropping 13.9 percent from 216 to 186 units.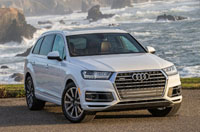 To be fair, Audi sales are only soft for products nearing the ends of their lifecycles, the new 2019 A8 set to arrive this fall, the fully redesigned A7 due to hit our market either later this year or early 2019, and the next-generation Q3 expected sometime in 2019.
Audi's recent upswing in the Canadian market raises its jurisdictional profile at the brand's Ingolstadt, Germany headquarters as well, with Canada "establishing itself as a firm fixture among the top ten largest markets," stated a press release put out by the luxury brand earlier this month. This bodes well for future investment.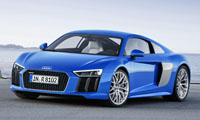 With 1,878,100 vehicles sold globally, Audi saw growth of 0.6 percent through 2017, from 1,867,738 units delivered worldwide the year before. Surprisingly, sales in China were only up 1.1 percent last year, while the Eurozone, which appears to be on the upswing by most economic factors, only grew by 0.4 percent, albeit certain markets were individually strong, with France up by 3.6 percent, Spain by 8.1 percent, and Italy by 10.5 percent.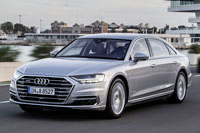 Last year the U.S. saw an overall vehicle market decline for the first time since 2009, dipping by 2.0 percent to 17.2 million units, but nevertheless Audi's sales grew by 7.8 percent. This increase was dampened by a 1.8 percent decrease in Mexico and a plunge of 16.5 percent in Brazil, although these two markets, while presenting strong future growth opportunities, are not yet seen as core markets by Audi.
"Despite a very challenging situation we achieved positive growth in all core markets in 2017 and achieved a new record-breaking sales result worldwide," said Bram Schot, Board Member for Sales and Marketing at AUDI AG. "Every single market contributed to this outcome. This demonstrates the attractiveness of our product portfolio to our customers."