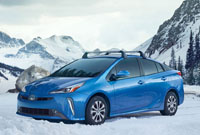 No other automaker has sold more hybrid electric vehicles than Toyota, the brand having initiated the electrification revolution way back in 1997, and now it's surpassed 15 million units globally.
It took three years to get a slightly updated version of the first-generation Prius to North America in 2000, but four generations and some interesting side roads later (notably the subcompact Prius c hatchback and tall wagon-like Prius v) Toyota's dedicated Prius hybrid has long become legend. It has sold more examples than any other electrified car in history, but Toyota has plenty of additional hybrids to its name.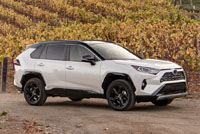 Along with the plug-in Prius Prime that allows for more EV-only range, Toyota most recently added the all-new 2020 Corolla Hybrid to its gasoline-electric lineup, while the Camry Hybrid has long been popular with those needing a larger sedan. We don't get the Avalon Hybrid here in Canada, but the RAV4 Hybrid more than makes up for the large luxury sedan's loss, and next year it arrives as the 2021 RAV4 Prime plug-in too, whereas the Highlander Hybrid remains the only electrified mid-size SUV available in the mainstream volume-branded sector. Additionally, Toyota offers one of the only hydrogen fuel cell-powered vehicles available today, its innovative Mirai taking the hybrid-electric concept into completely new territory.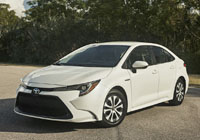 Of note, Toyota's 15-million hybrid milestone was partially made up by its Lexus luxury division, which adds seven more gasoline-electric models to Toyota's namesake range of eight, including (in order of base price) the entry-level UX 250h subcompact crossover SUV, the NX 300h compact SUV, the ES 300h mid-size sedan, the the RX 450h mid-size SUV, the RX 450h L three-row mid-size SUV, the LC 500h personal sport-luxury coupe, and finally Lexus' flagship LS 500h full-size luxury sedan (Lexus previously offered the HS 250h compact sedan, the CT 200h compact hatchback and the GS 450h mid-size sport sedan).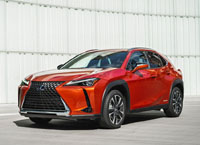 While 15 hybrid models from two brands is impressive, outside of Canada Toyota and Lexus provide 44 unique hybrid vehicles, while hybrids made up 52 percent of Toyota's overall volume in Europe last year. What's more, Toyota accounts for 80 percent of all hybrid sales globally.
Despite recently dropping the Prius v and Prius c models, Toyota shows no signs of slowing down hybrid integration, or continuing to develop its hydrogen fuel cell and full electric programs moving forward. Back in June last year, Toyota Executive Vice President Shigeki Terashi announced that half of the automaker's global sales would be electrified by 2025, which is five years more aggressive than previously planned. This would likely be a mix of hybrid (HEV), plug-in hybrid (PHEV), and fully electric (BEV) vehicles, but Terashi was clear to point out that an entirely new line of BEVs would be designed for global consumption, and while Toyota had previously spoken of 2020 for the launch of its first BEV, our current global health problem and concurring financial challenges will likely interfere with this plan.
Story credit: Trevor Hofmann
Photo credits: Toyota