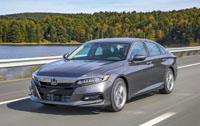 Honda has dominated the North American Car of the Year award lately, having won in 2016 for the Civic, 2017 with the Ridgeline, and now 2018 with the all-new Accord Sedan.
Like the two previous winners, the eye-catching 10th-generation Accord represents a completely fresh approach for Honda and the entire mid-size four-door segment.
"Honda took a clean-sheet approach to reinventing America's most popular car, and we couldn't be prouder to receive this honour for Accord as the North American Car of the Year," said Henio Arcangeli, Jr., senior vice president of the Automobile Division and general manager of Honda Sales, American Honda Motor Co., Inc. "We're especially proud for the production associates in Ohio where Accord has been built to the highest quality standards for over 35 years."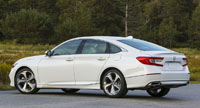 Like in previous years, the 2018 North American Car of the Year was chosen by a jury of 60 professional automotive journalists from the US and Canada who provide content for independent magazines, TV, radio, newspapers and websites. The results of their findings were presented at the North American International Auto Show in Detroit earlier this month. The award, which also includes a Utility and Truck of the Year, honours "excellence in innovation, design, safety features, performance, technology, driver satisfaction and value," stated a press release.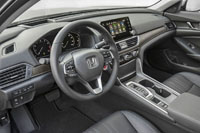 The Accord has been part of the North American automotive scene for more than four decades, with 11 million-plus made in America. The newest 2018 design features a sharply chiseled new shape inspired by the Civic that debuted two years ago, albeit with a more premium presence and luxuriously finished interior. Its new body shell is both lighter for improved performance and fuel-efficiency, plus stiffer for better handling and structural safety, while interior space and comfort has increased and improved respectively.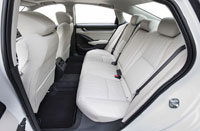 The new Accord Sedan's powertrain choices include two completely new, high-torque VTEC turbocharged four-cylinder engines, plus the world's first front-wheel drive applied 10-speed automatic transmission, while a new generation of Honda's two-motor hybrid technology is available as well. The Accord also features a bevy of safety, driver-assistive and connected-car technologies, resulting in one of the most advanced mid-size sedans in its class.
The 2018 Honda Accord Sedan is available now from just $26,490 plus freight and fees, while the 2018 Accord Hybrid starts at $31,300.