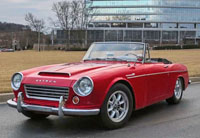 Nissan recently celebrated the global production milestone of 150 million vehicles, a feat that took the Japanese company 84 years.
Founded in 1933, Nissan was first known to Canadians as Datsun (a company that started in 1931 and was taken over by Nissan in 1934), and under that name gave us such game-changers as the Sports 1600, 510, 240Z/260Z/280Z, Pickup, and B210, plus when its North American branding was changed to Nissan in the early '80s these legendary models were followed up by new household nameplates like Maxima, Pathfinder, 240SX, 300ZX, Sentra SE-R, 350Z, GT-R, Leaf, and the list goes on.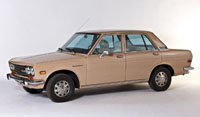 It took Nissan 73 years to build its first 100 million vehicles, that milestone achieved in 2006, and then only 11 years to produce the next 50 million. Interestingly, 76.5 percent of Nissan's first 100-million vehicles hailed from its production facilities in Japan, but since then the company has done an about face by building the exact same percentage (76.5 percent) of vehicles outside of its home market, with production growth especially strong in the U.S. and China.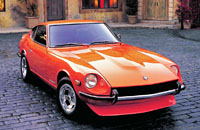 An important part of Nissan's success has long been an extensive model lineup, with the majority of market segments filled. Most recently Nissan has become particularly strong in the world's fastest growing SUV sector, with its current Canadian SUV lineup including the subcompact Juke, slightly bigger compact Qashqai, even larger compact Rogue, mid-size Murano, larger seven-passenger mid-size Pathfinder, and full-size seven-passenger Armada. Starting in June 2018, Nissan will replace the Juke, one of the first entrants in the modern subcompact crossover SUV category, with the new Kicks subcompact SUV.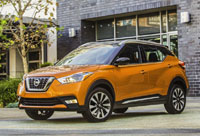 Of course, Nissan's SUV lineup also includes a full complement of passenger cars, sports cars and trucks, its Micra dominating in the city car sector, its GT-R a legendary racetrack record-breaker, and its Leaf becoming the world's best-selling electric vehicle.
Now, check out this great historical video of Nissan's 84 years of global production: