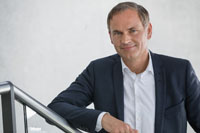 Due to all automakers' capabilities in product development and production, many have been called into action to help stop the deadly COVID-19 coronavirus from spreading farther, and now Porsche is considering the employment of its 3D printers to produce critical medical products.
Before this it donated five million euros to "people in need as a result of the virus" and also spent 200,000 euros on food donations to charitable organizations.
"Porsche already supports a large number of charitable initiatives and we are significantly extending this commitment during the coronavirus crisis," said Oliver Blume, Chairman of the Executive Board. "There are people who urgently need help and we are concentrating on providing humanitarian aid. We can overcome the pandemic only if we work together and show solidarity."
Additionally, Porsche is deploying its specialist staff, such as its medically experienced personnel and IT experts, to fight against COVID-19, plus the German luxury brand is supporting its Porsche employees to carry out voluntary work.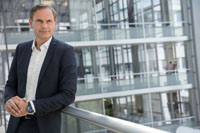 What's more, the premium automaker is assisting with technical materials and supplies, like procuring personal protective equipment (PPE), plus it's deploying its vehicles and providing logistics operations in the event of specific supply bottlenecks and transport requirements, while using its media presence to assist in the communication of appeals and important messaging as well, and finally Porsche is making donations and grants to various organizations in need of support due to COVID-19.
"We are supporting the food banks at our locations this year with 200,000 euros," continued Blume. "In addition, we have made an offer to certain charitable organizations to provide vehicles with drivers, perhaps where there is a bottleneck in the transport of relief supplies or people. We have also increased donations from Porsche AG by five million euros. This amount will be used to support local organizations and people who are in need as a result of the coronavirus crisis. Our employees also help personally and voluntarily with the charitable organizations at our locations."
As noted earlier, Porsche is considering the production of medical products too, which could be produced by the brand's many 3D printers.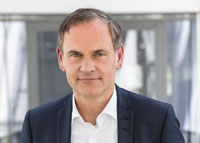 "We are currently clarifying with the state government which components are required," added Blume. "They range from protective goggles to respiratory masks. For highly specialized medical products, you have to comply with the legal requirements and certifications. Here, the lead must lie with the medical technology specialists, who could then delegate orders to the automotive industry. Our 3D printers are available in any case. As a first step, we have already forwarded protective clothing from our stocks to the state government. And together with our parent company, Volkswagen, we are participating in the procurement of further equipment on a large scale, especially from China. We must also ensure that we look beyond the medical sector and recognize where our help is needed."
All of these efforts have been put forward despite Porsche halting production on March 21st for an initial period of two weeks.
"We are assessing the situation as it presents itself," Blume said. "The most important thing for us is that the supply chains can be rebuilt as soon as possible. We are less dependent on China than we are on our European neighbours. In this respect, I hope that we as a society will manage to contain the coronavirus and that we will then receive a signal at European level as to when we can all restart production."
Like most automotive brands, Porsche Canada has also started to experience a dramatic downturn in sales, with its March 2020 deliveries reduced by 42 percent compared to the same month last year. It's quite possible April will be worse, so kudos to Porsche for giving back in this time of need.