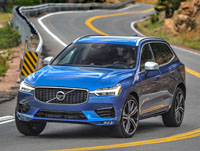 Volvo Car Canada Ltd. delivered 7,102 vehicles in 2017 compared to 6,103 the year prior, which represents an increase of 16.4 percent. What's more, with 668 vehicles sold in December compared to just 433 sales in the same month of 2016, deliveries are up 54.3 percent. In total, Volvo has enjoyed twenty-seven consecutive months of year-over-year sales growth.
"We are thrilled with the double-digit growth of the Volvo Canada brand in 2017," said Alexander Lvovich, Managing Director, Volvo Car Canada Ltd. "The XC90 continued to account for our best-selling model, but sales of the all-new XC60 and its predecessor were also significant contributors to 2017 sales."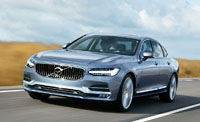 The XC60 found 2,315 buyers in 2017 compared to 1,526 in 2016, representing a 51.7 percent year-over-year increase. This said the updated XC60 was only introduced last summer, which means a full 12 months of sales should result in a much bigger impact this year.
Deliveries of the S90 mid-size sedan were also strong throughout 2017 at 784 units, after Volvo delivered just 101 in 2016, but the former low number was only because the S90 arrived toward the end of the year. This said when combined with sales of the S80 it replaced, which totaled just 23 units in 2016, Volvo shows 532.2 percent growth in this segment alone.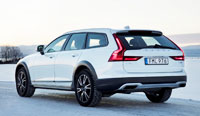 It's quite possible the XC60 and XC90's combined market strength played a significant role in the new V90 mid-size wagon and its raised crossover-style V90 Cross Country sibling's comparatively slow sales, which despite the latter becoming available in Q1 of 2017 and the former later in the year totaled just 444 units (103 for the V90 and 341 for the V90 CC) over the year. That's roughly double 2016's XC70 sales, which was the decade-old model replaced by the V90 CC last year, but the still long-in-tooth XC70 found 426 buyers the year prior, 513 in 2014, 624 in 2013, and steadily greater numbers in years past to the point that together with the long-gone V70 it sold 1,220 units in 2010.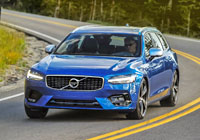 When a completely new model (especially one that's been very well received by the automotive press and customers alike) can't even muster enough support to beat previous years' sales of a very old predecessor it says a lot about the mid-size luxury wagon/wagon-crossover market on the whole. No wonder Audi dropped its once competitive A6 Avant and A6 Allroad in Canada, while Buick's choice not to bring its stylish new 2018 Regal TourX north of the 49th appears to make sense as well. Still, the V90 and V90 CC improved on 2016 calendar year sales of its predecessor so it's a narrow win for Volvo Canada, and there's always 2018, a full year of availability, to improve its sales performance.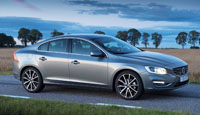 Ironically, other than the D-segment S60 and V60, which are yet to benefit from redesigns and therefore saw their sales dip 45.0 and 27.6 percent, from 657 and 627 units respectively in 2016 to 361 and 454 units last year, the only other model to falter in 2017 was the XC90 mid-size SUV that ushered in the brand's metamorphosis, its 2,650 calendar year total falling from a recent high of 2,951 units in 2016, this due in part to availability of the aforementioned XC60, plus 2017 being the second year of this new generation and pent-up demand now ebbing.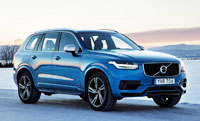 Volvo wasn't the only brand to experience an uptick in sales last year, the entire Canadian automotive industry having improved 4.6 percent over 2016, marking the eighth consecutive year of sales increases since 2009 and the first time more than 2 million units have been sold over a given calendar year.
Of note, out of 2,038,798 total vehicle sales, light truck sales, which include crossover SUVs, grew 8.7 percent to nearly 1.4 million units in 2017, while passenger car sales fell by 3.4 percent to about 640,000 deliveries, which was their lowest level since 1964 (hence some of the challenges with the V90 series).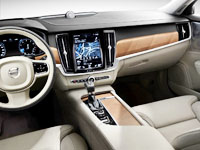 This year-over-year growth came despite a tapering of sales in both November and December, which saw declines of 1.1 and 1.2 percent respectively. How this bodes for 2018 is anyone's guess, although Volvo will probably still experience an upturn due to the entirely new XC40 subcompact SUV arriving in March, plus the redesigned S60 and V60/V60 Cross Country scheduled for summer's end.
"With the arrival of the XC40 this March, and two more models launching in the second half of the year, our brand is poised to have a strong 2018," added Lvovich. "We would like to thank our retailer network for their efforts and their commitment to customer satisfaction throughout the year."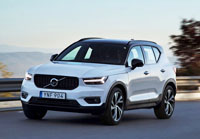 When the XC40 and D-segment models arrive later this this year, Volvo will have completely redesigned its entire model range and bolstered its ranks with a fresh new entry.
Along with a completely new brand-wide design language that's been almost universally praised by industry pundits and customers alike, the Swedish automaker has one of the more innovative approaches to powertrains in the auto business. No matter the vehicle offered, the same fuel-efficient turbocharged and direct-injected 2.0-litre four-cylinder gets installed, although when moving up through the trim lines it either gets additional supercharging to move performance from 258 horsepower to 316, or a plug-in hybrid system that cranks out 400 horsepower and can also drive about 50 km on pure electric propulsion alone.
On top of all this, Volvo's interiors are some of the most luxurious in the premium sector, its new tablet-style infotainment system is winning awards for functionality and user-friendliness, its advanced driver assistance and active/passive safety systems are some of the most advanced available, its prices are very reasonable for what you get, and the list goes on.
Needless to say there are plenty of reasons backing up Volvo's recent sales success.