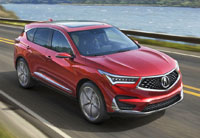 Acura has long been a performance-oriented luxury brand, and in an announcement made at the North American International Auto Show in Detroit earlier this month it appears to be upping the go-fast ante.
Along with a decision to expand sporty A-Spec styling from the current ILX and TLX sedans to more models in the Acura lineup, starting with the upcoming 2019 RDX compact luxury SUV that was simultaneously soft-launched in "Prototype" guise, Acura will also bring back its once popular Type-S performance sub-brand, to be included as an upgrade to core models as well.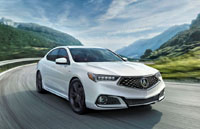 What's more, with the concurrent announcement of a new high-performance turbocharged V6 powerplant, Acura will also be rejoining the ranks of automakers using turbos to boost performance while reducing fuel economy. The Japanese luxury brand previously offered a turbocharged four-cylinder in its first-generation 2007–2012 RDX, but that engine made way for the current model's V6, which put an end the turbo in Acura's lineup until the twin-turbocharged V6 arrived as part of the new NSX Sport Hybrid's electrified power unit, but that 573 horsepower mid-engine exotic sports car can hardly be called a "core" model.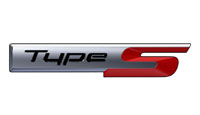 No doubt some commonalities will exist between the two engines, one certainly being their exclusivity to the Acura brand. That's right, unlike the 2.4-litre four-cylinder and 3.5-litre V6 engines currently found in most Acura models, you won't see this new turbo V6 in any future Honda products. Additionally, it will be exclusive to cars and SUVs fitted with Acura's newest generation Super Handling All-Wheel Drive (SH-AWD), which was introduced with the aforementioned 2019 RDX.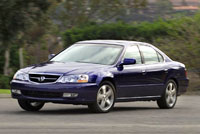 "We have made a major commitment to Acura to bring each element of Precision Crafted Performance to life through a new generation of products," said Toshiaki Mikoshiba, president and CEO of American Honda Motor Co., Inc. "Acura will pursue a unique powertrain strategy that underscores the brand's rightful place as the performance division of Honda."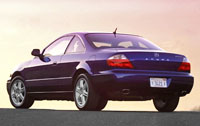 We'll likely see that new turbocharged powerplant in future Type-S models, which will feature unique styling along with their uprated performance. The last time we saw an Acura Type-S was in 2010 on the Canadian-exclusive CSX, which was the predecessor to today's ILX sedan. The CSX Type-S was a performance enthusiast favourite as it combined Acura's premium finishings and features with Honda Civic Si performance, making these cars popular amongst collectors and the sport compact tuning crowd.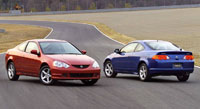 Sport compact tuning in mind, Acura also used the Type-S nomenclature for the 2002–2006 RSX compact sports coupe, still prized by performance fans, while Type-S versions of the 2002–2003 and 2004–2008 TL mid-size sedan (an A-Spec version of the TL was also available in 2004) and 2001–2003 CL mid-size sports-luxury coupe were offered as well, this past multi-model Type-S strategy executed similarly to how Acura will upgrade multiple core models in high-performance Type-S trim once it rolls out this sub-brand again.
So what exactly is a core model? A dictionary term is "the central or most important part of something," which if taken literally would mean that along with a Type-S variant of the popular TLX sport-luxury sedan we can also expect Type-S versions of the brand's even better selling SUVs, the RDX and MDX. This would be a first for Acura, and potentially position these models against Audi's SQ series, BMW's M-branded X series SUVs, and Mercedes' mighty AMG-badged GLC and GLE entries. Alas, if only Acura still had its sensational RDX they might finally have a true X6 M and AMG GLE 43/63 S Coupe fighter.
An RLX Sport Hybrid flagship won't likely make the Type S grade, as this slow selling luxury sedan doesn't fall within Acura's core model specification and is a strong performer already, but an ILX Type S makes sense if Honda once again is willing to lend Acura its Si powertrain and suspension upgrades or, even better, Type R improvements when the next-generation ILX arrives.