Whether on the road or track, history tends to repeat itself with Porsche. After attaining the highest podium position in the Canadian Black Book (CBB) "2021 Overall Brand Award – Luxury" for three years in a row, the German performance brand once again secured top spot in the 2021 study.
While Porsche scores strongly within all the categories it competes in, the Panamera retained the highest percentage of any rival in the Prestige Luxury Car class, and has done so for eight years running. Likewise, the Macan, which took first in its Compact Luxury Crossover category once again, has held the position for three consecutive years, while the 911, dominating the Premium Sporty Car class, is enjoying its second year on top.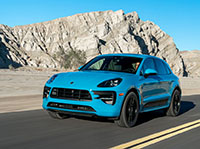 "We are honoured and delighted to accept the Overall Brand Award – Luxury as well as three model accolades from Canadian Black Book this year," stated Marc Ouayoun, President and CEO, Porsche Cars Canada, Ltd. "Consumers have many available choices in the market and we welcome these recognitions, which provide an additional reason to consider the brand. These outstanding acknowledgments by the leading authority highlight strong value retentions which ultimately benefit the customer."
To be clear, the CBB study ranks vehicles on the retained percentage of their manufacturer suggested retail price (MSRP) after four years. Retaining the highest value means ownership costs less when it comes time for resale or trade-in.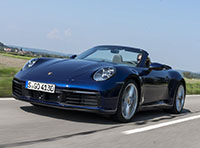 To learn more about the latest Panamera, Macan and 911 models, which are now offered with factory leasing and financing rates from zero-percent, check out the 2021 Porsche Panamera Canada Prices page, the 2021 Porsche Macan Canada Prices page, and the 2022 and 2021 Porsche 911 Canada Prices pages on CarCostCanada, where you can see up-to-date pricing including trims and options, find out about available manufacturer rebates, access dealer invoice pricing that could save you thousands, and more.
Find out how a CarCostCanada membership can keep money in your wallet when you purchase your next new car, and be sure to download their free app from the Google Play Store or Apple Store, so you can have all of this critical info at your fingertips when you need it most.
Story credits: Trevor Hofmann
Photo credits: Porsche