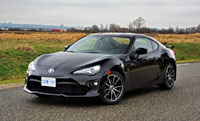 Toyota's 86 hasn't changed much since being refreshed for 2017 as part of its Scion FR-S transformation, but it hardly needs any modification. In fact, when its many diehard fans caught wind that it might be getting axed due to ever-slowing sales, the deafening outcry caused a U.S.-market Toyota spokesperson to declare that it's here to stay for the foreseeable future. 
"As [Toyota president] Akio Toyoda said at the reveal of the 2020 Supra, Toyota is committed to building exciting vehicles, including sports cars. The 86 has been in the Toyota family since 2013 and the plan is that it will continue to be a part of Toyota's sports car line-up."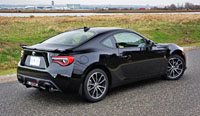 A quick look at sale numbers makes it easy to understand why many were in doubt of its future, with 2017 to 2018 calendar year-over-year deliveries down 40.2 percent in Canada, which was only outdone—to the negative—by Fiat's 124 Spider that saw a decline of 52.7 percent, while the 86' near identical Subaru BRZ saw its sales drop by 23.3 percent, but then again it didn't have as far to fall. Those two models actually switched places for the first time at the close of 2018, with more Canadians choosing the BRZ than 86, the final tally being 604 for Subaru and 550 for Toyota. This last number might not seem like much when compared to the 1,825 FR-S coupes Scion sold in its first full year of 2013, but once again considering that it hasn't changed all that much since it debuted just prior, and then factoring in that all car sales have taken a beating against the growth of crossover SUVs, the 86 is actually holding up quite well.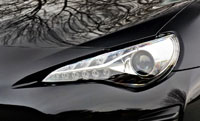 Incidentally, the entire front fascia was modified for 2017, and its nicely detailed LED headlamps added for a more sophisticated look. Another change saw the front fender vent elongated and the "86" insignia redesigned and placed lower on the side panel, while revised taillight lenses filled with LEDs modernized the seven-year-old model's look. 
The interior has always been pretty nice, but the 2013, 2014 and 2015 model year FR-S examples I drove never let me inside with proximity-sensing keyless access, started via pushbutton, kept me warm via dual-zone automatic climate control, skinned their seats in leather trimmed with microsuede, or covered their primary instrument hoods and passenger-side dash sections in padded and stitched microsuede like this 2019 86, while this new model boasts other improvements as well.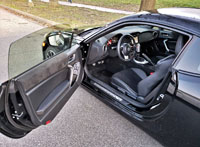 Certainly there are some that petition Toyota for more power, but this lightweight 1,252-kilo (2,760-lb) rear-drive sports coupe makes the most of its 205 horsepower and 156 lb-ft of torque with one of the nimblest chassis' in its price range. 
Make sure to come back for our full road test review to be reminded of why sports car enthusiasts the world over keep the Toyota 86 close to their hearts, even if fewer are anteing up with $30k of their own to take one home. We'd certainly love to keep ours for as long as Toyota would let us.
If you feel like we do, check out CarCostCanada to learn about exact pricing for each trim, package and option, plus don't forget to check if there are any rebates, and make sure to find out about the 86's dealer invoice pricing that will help you get the best price when negotiating with your local Toyota dealer…