We're here to show you some automotive excellence with the 2024 Ram 1500. In this feature-packed article, we'll take you on a thrilling ride through the heart of this vehicle, exploring its superb design, next-gen technology, unmatched capabilities, and unwavering commitment to safety. Buckle up as we unravel the secrets behind this automotive masterpiece, tailored for the Canadian marketplace.
Captivating Design: Turning Heads at Every Turn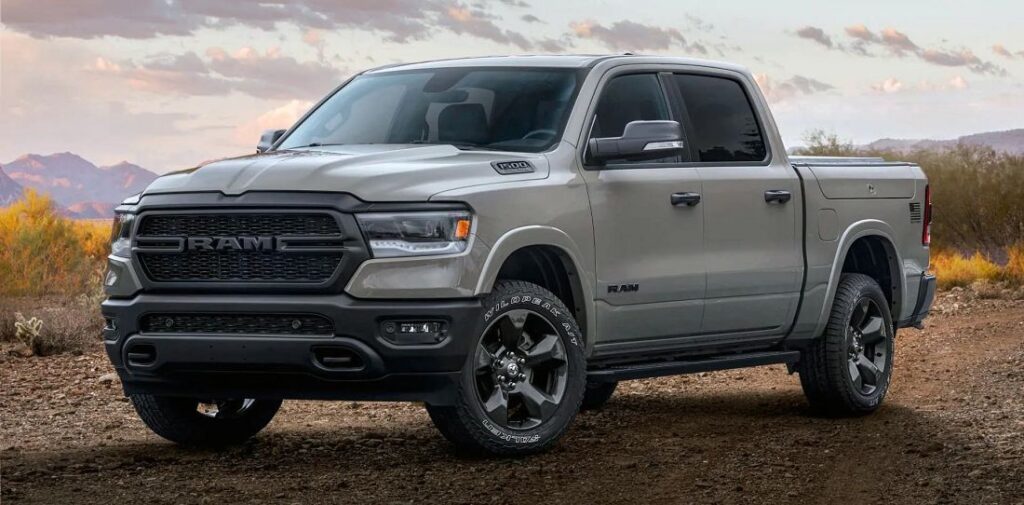 The 2024 Ram 1500 has mastered the art of making an entrance. With an exterior that demands attention and an interior that pampers, this truck strikes a perfect balance between rugged and refined. A winner of design accolades, it transforms the ordinary into extraordinary. Luxurious interiors, genuine leather, and Class Exclusive rear reclining seats redefine comfort and elegance.
Technology That Takes the Lead: Where Innovation Meets Intuition
Step into the future with the advanced Uconnect® 5 multimedia system in the 2024 Ram 1500. Boasting a colossal 12-inch touchscreen, voice recognition, and custom user profiles, it's more than just a screen; it's your digital co-pilot. Don't miss the Head Up Display that brings critical information to your line of sight. And let's not forget the Ram App, turning your smartphone into a command center for your truck, wherever you are.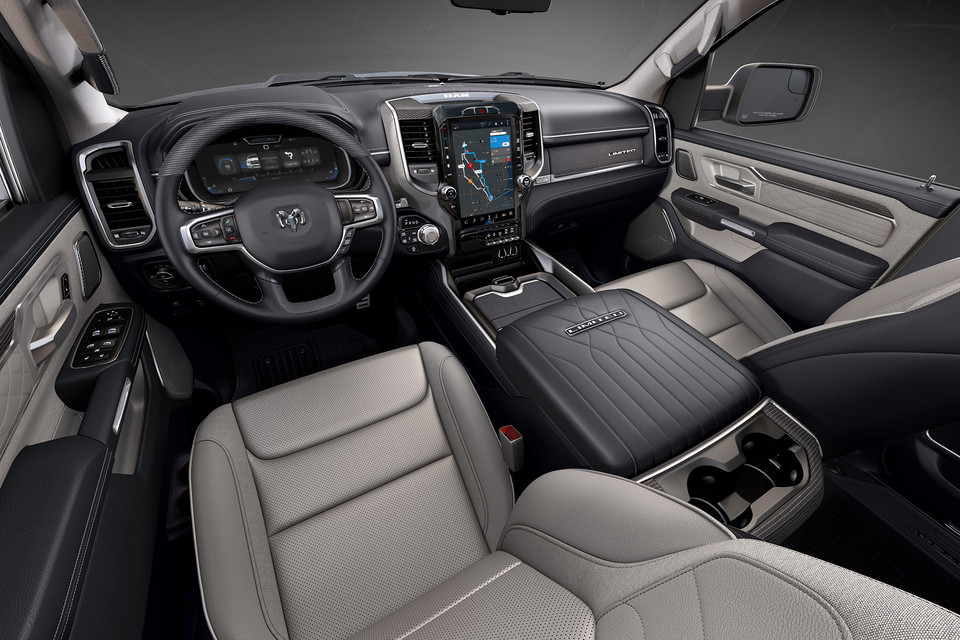 Unmatched Capabilities: Power, Performance, and Precision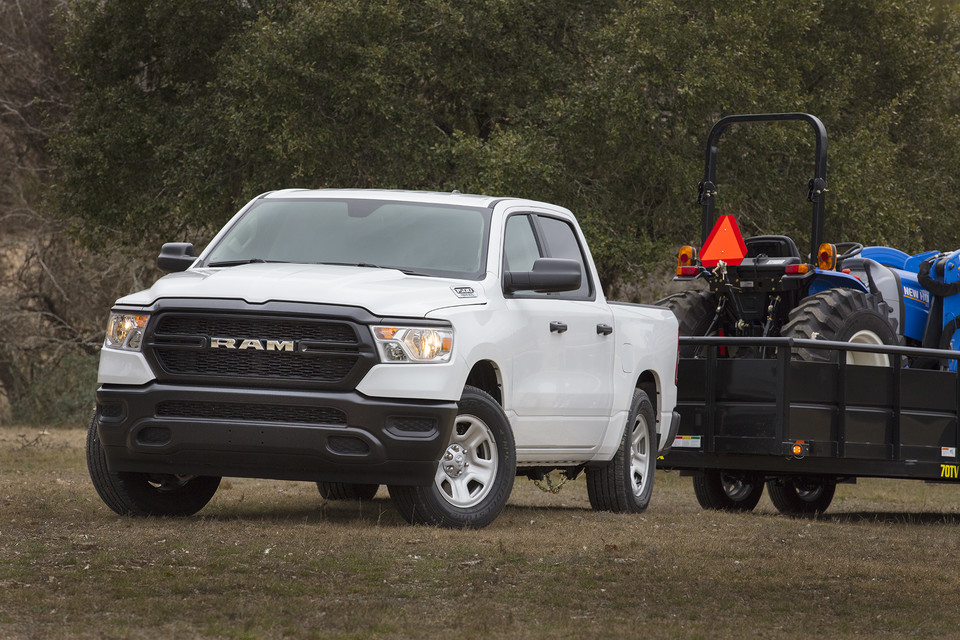 Beneath its striking exterior lies a true powerhouse. The 2024 Ram 1500 offers a trio of legendary engines, including the formidable 5.7L HEMI® V8 engine with eTorque. This beast commands a staggering towing capacity of up to 12,750 lbs, giving you the edge to conquer any challenge. The eTorque Mild Hybrid Technology System amps up performance while conserving fuel, proving that brains and brawn can coexist.
Safety First: A Shield of Confidence on Canadian Roads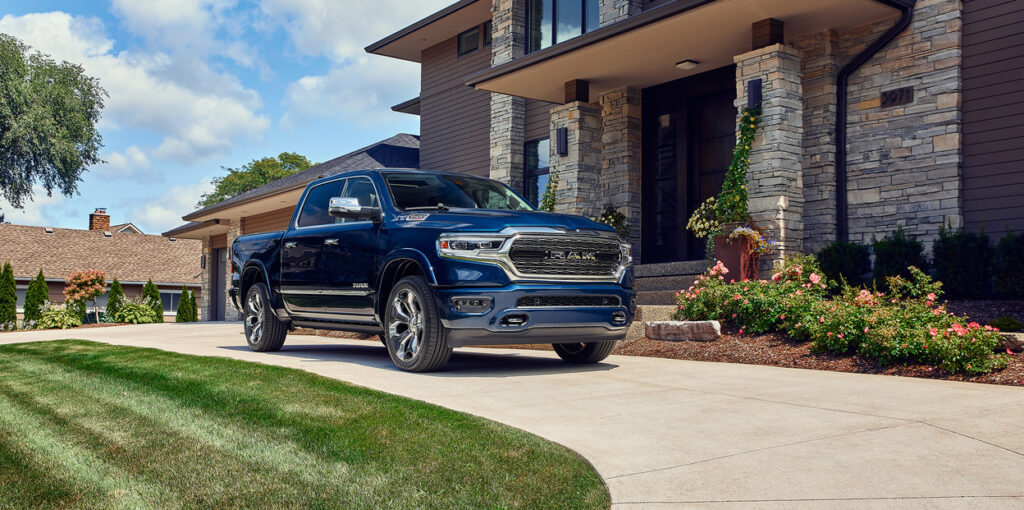 In the world of automotive, safety is king, and the 2024 Ram 1500 wears the crown with pride. Armed with over 100 standard and available safety features, it's a fortress of protection. The 360° Surround View Camera System ensures you're the master of parking and towing maneuvers. Multiple airbags envelop the cabin, while the Digital Rearview Mirror adds an extra layer of clarity to your rearview.
Conclusion: Embrace Excellence on Canadian Roads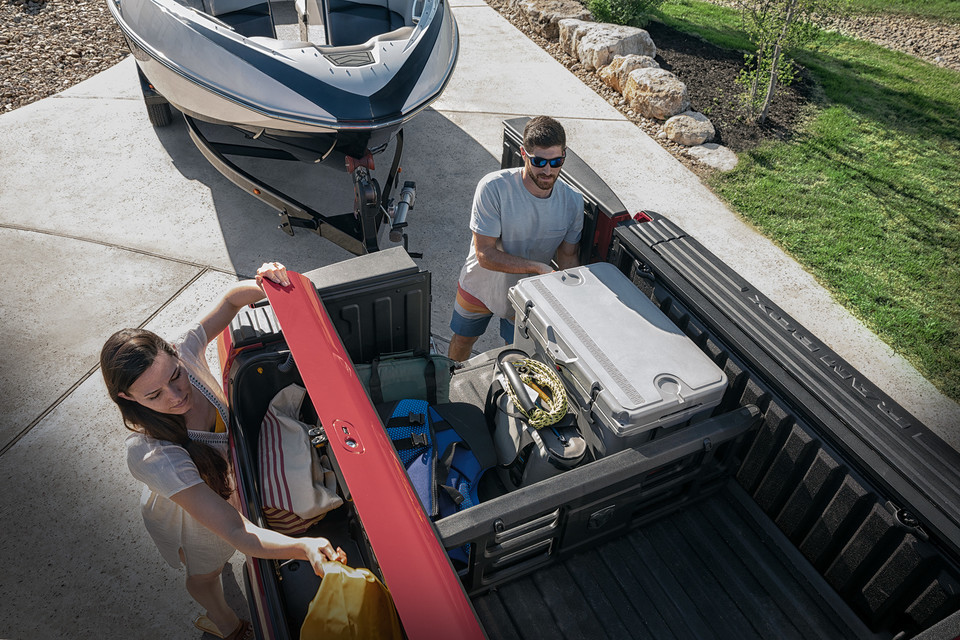 As we wrap up this exhilarating journey through the 2024 Ram 1500, it's clear that this truck is more than a vehicle; it's a statement. With captivating design, cutting-edge technology, unwavering safety, and unmatched capabilities, it's poised to be a game-changer on Canadian roads. So, if you're in search of an automotive companion that blends style, power, and intelligence, the 2024 Ram 1500 is waiting to redefine your driving experience. Get ready to hit the road with the future of Canadian automotive excellence!