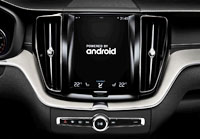 Will tomorrow's consumers be matching their next car purchase to their smartphones?
It's entirely possible. Some automakers have already drawn their respective lines in the sand, with Porsche choosing Apple CarPlay over Android Auto due to their own market research that reportedly shows a better brand alignment with the Cupertino company, whereas Toyota and its Lexus division are opting to go their own route entirely, which might make their proprietary infotainment systems the modern-day automotive equivalent of Sony's Beta VCR, which was a better format than VHS but not backed by the industry.
It's a fact that many more smartphones are now sold with Google's Android operating system than Apple's iOS, let alone Microsoft's Windows Phone and, ahem, RIM's Blackberry, and in certain markets, like China and the rest of Asia, the smartphone market is skewed even more towards the larger Seattle-based tech firm's OS technology.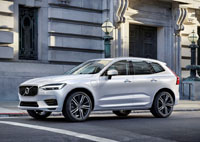 Volvo's latest award-winning tablet-style Sensus infotainment and connectivity system already incorporates Google's Android Auto as well as Apple CarPlay, and has been praised for the slick way the two interfaces integrate within, but it appears the Chinese-owned Swedish brand has chosen to delve deeper into Pacific Northwest waters by contracting Google to develop the entire backend of its future Sensus system.
According to Volvo, its next-generation infotainment and connectivity systems will arrive within two years, and offer access to a wide selection of apps plus connected and predictive services developed by Google, Volvo, and third parties, for use in and around the vehicle.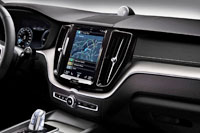 "We are making an important strategic step with the Google partnership," said Henrik Green, Senior Vice President Research & Development at Volvo Car Group. "Google's platform and services will enhance the user experience by enabling more personalization possibilities, while Android will offer increased flexibility from a development perspective."
This is just another sign that the automotive and tech worlds are converging, something we've all been witnessing via newscasts of Google's odd little self-driving prototype car tooling around city streets, plus the plethora of new ride hailing and sharing startups. Some of these newcomers have been founded by or snapped up by major automakers, so it only makes sense that Volvo also believes "smart partnerships are the future for the car industry."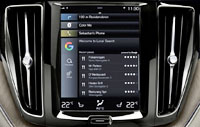 So how will Volvo and its legions of loyal customers benefit? The Android OS promises faster speeds and greater development flexibility, plus the ability for customer personalization.
"We're thrilled to partner with Volvo to bring Android into their next generation connected cars," said Patrick Brady, Vice President of Android Engineering at Google. "This partnership gives us the opportunity to deliver a more seamless experience to Volvo drivers through a full-featured infotainment platform and rich ecosystem of Android applications and Google services."
"With the advent of Android we will embrace a rich ecosystem while keeping our iconic Volvo user interface," added Green. "We will offer hundreds of popular apps and the best integrated experience in this broad, connected environment."
Rather than wait until the fully integrated system is available, Volvo and Google are already collaborating on a location based service app dubbed Google Local Search, which will be installed through a regular update to current Volvo customers who anted up for the Sensus Navigation system.
To see more, check out the following video: