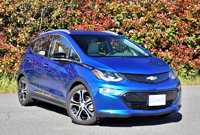 It should come as little surprise that Chevrolet's new Bolt EV is now the best-selling electric vehicle in Canada.
It went on sale in January and has accumulated 697 buyers, although according to one of my local dealers that's been turning away potential customers regularly, they could've sold many more if any were still available.
Nissan's slightly larger Leaf was second, by the way, selling 586 units during the same five months (still respectable considering its age), while the Tesla Model S found 397 buyers, that brand's Model X another 372, BMW i Series 156 (mostly made up of i3s, but marginally boosted by the i8 supercar), and Mitsubishi lured in 29 new i-MiEV owners (that's it for available EV sales numbers).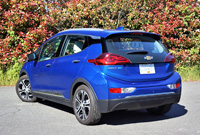 Of note, the Bolt has been available south of the 49th since December of last year when it accumulated a considerable 579 sales, but over the first five months of 2017 it's managed to garner more than 10 times that amount with 5,950 units down the road.
In comparison, the Tesla Model S walked away with the EV sales crown with 8,900 sold during the same time period, followed closely by the brand's new Model X at 7,000 units. The more directly comparative Nissan Leaf found just 5,742 American buyers during the same five months, while the more comparably sized and shaped BMW i3 sold 1,919 units. Almost taking up the rear was Mercedes' B250e with 271 sales, a pure electric not available here (but they don't get the gasoline-powered B-Class), while dragging its tail (is it technically still available?) was the i-MiEV with 6 sales.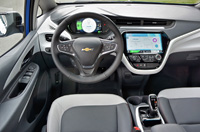 Either General Motors underestimated the demand for its little subcompact plug-in or they just don't have the capacity to build more at their Orion Township, Michigan assembly plant, where they also produce the Euro-spec version dubbed Opel Ampera-e, as well as the Chevy Sonic (that's similarly sized albeit built on the new BEV II platform architecture instead of the Sonic's Gamma II).
GM may want to cut back production of the Opel Ampera-e now that they've sold off their European division (it's doing especially well in Norway) in order to support their North American markets more, or even better they could turn that soon to be phased out model into a Buick Bolt and build/sell it in China where EVs are taking over city streets, and then bring it back here like they're doing with the Envision compact SUV, but with a new name, a few Buick styling tweaks, and a fancier interior. See, I've got it all sussed out. GM just needs to give me a call to sort out the details.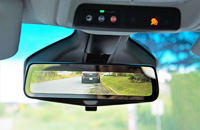 If it were only so easy, but the General is certainly on the right track with its new Bolt. In fact, one of the reasons GM's stock price has risen over the past month, year, and five-year intervals, and Ford's has been on the decline for all of the above (except the five-year), is its success in the plug-in arena, first with the Volt, the number one selling PHEV period, and now the Bolt, which could very well zip into the top North American sales spot once availability matches demand.
And no, I'm not about the digress (too far) into the upcoming Tesla Model 3 despite presales humbling any current or past EV, because it's not yet available and may not be for some time. Of course, most of us are hoping it will succeed, as Tesla is a modern-day success story that's truly shaken the old guard to its knees (especially on the markets, where real-world results aren't as important as "fingers crossed" projections), so we'll cross that bridge (hopefully while driving a Model 3) when we come to it.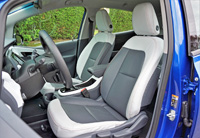 The Bolt EV is in the here and now (or at least it was before selling out—talk to your Chevy dealer as I know there's at least one available in the near future, and it's sitting in my driveway), and can be had for $43,095 before freight and dealer fees, discounts (good luck with that), and government rebates (up to $5,000 in BC, $14,000 in Ontario, and $8,000 in Quebec).
I know that price is mighty close to BMW's i3, but despite the Bimmer's near F1-tech levels of carbon-fibre construction, better handling, mostly nicer finishings inside, and that all-important blue and white roundel, it's not in the same EV class as the Bolt, at least if the main goal is going as far as you possible can on a single charge, and hardly worrying one whit about how much throttle you use getting there.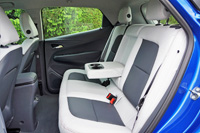 Where the 2017 i3 has been boosted to an impressive 200-km range (183-km as per the EPA) thanks to a new 33.0-kWh lithium-ion battery (10.0-kWh more than the previous one), the Bolt uses a much more convincing 60-kWh lithium-ion battery for a claimed range of 383 km! That's right, almost twice the range of the i3. There's no gasoline-powered range extender (REx) engine, mind you, but with the ability to cover such distances on a single charge, does anyone really need the added weight and complexity of a tiny putt-putt motor? Hardly. The Leaf, incidentally, can cover an estimated 172 km between charges.
Tesla Model S owners are giggling right about now, or at least those who spent upwards of $170k on a P100D that can manage up to 542 km after a full charge (even the base 75 is good for 426 km), but the Model S starts out at about twice the price of the Bolt and that aforementioned model quickly escalates to nearly $200,000 with options, so it's just as silly as comparing the go-fast performance of a Porsche Panamera Turbo to Sonic.
The Bolt is surprisingly quick, by the way, and even includes a Sport mode to liven up acceleration. I'll likely go on at length about its performance credentials and other driving dynamics during my upcoming review, as well as pour over the differences between the base model and my tester's top-line Premier trim, plus the car's overall liveability and other attributes/drawbacks (no car is perfect). So stay tuned for all the road test review…