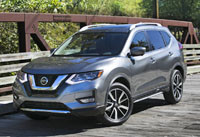 When Q2 of 2018 came to a close, Nissan Group certainly had reason to celebrate thanks to its Canadian division achieving its best June ever. Sales increased to 16,330 units nationwide last month, which represents a 2.0-percent year-over-year increase as well as an all-time monthly sales record. 
Breaking that total down by brand, the automaker's namesake Nissan division sold 14,932 units, providing a 0.9-percent increase, which left the Infiniti luxury brand with 1,398 new model sales, this being a 16.3-percent improvement over June of 2017.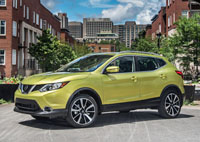 The top-selling Nissan model remains the ever-popular Rogue compact crossover SUV, which found 4,342 new owners in June, whereas the smaller Qashqai crossover achieved a new all-time record of 2,150 sales during the same 30 days, helping it continue forward as the second best-selling model in Nissan's Canadian lineup. 
Also impressive, the all-new, all-electric Leaf EV set a June sales record as well, with 492 units down the road. Additionally, Nissan has found 2,408 new Leaf buyers during the 2018 calendar year-to-date, building on one of the Japanese brand's most significant success stories. 
A newcomer to the Nissan family got off to a good start in June as well, with the 2018 Kicks subcompact crossover SUV selling a total of 609 units during its first full month, while at the other end of the size spectrum the Titan full-size pickup truck recorded its best June ever at 684 units, a gain of 61.3 percent when compared to June of 2017.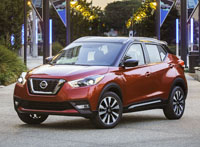 Continuing on the XXL theme, the Armada full-size SUV had a solid month of sales too, achieving its best June ever thanks to 156 deliveries, which represents an increase of 16.4 percent from the same month last year. 
In other positive June news, the 370Z and GT-R sports cars grew their sales by 14.3 and 20.0 percent respectively, while the NV200 and NV commercial vans experienced 13.0 and 13.6 percent growth. 
All in all, cars have seen stronger year-over-year growth since the beginning of 2018, with year-to-date Nissan car sales having increased by 16.3 percent, and YTD SUV and truck deliveries decreasing by 5.9 percent.