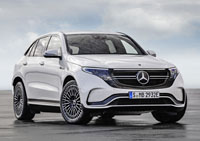 Mercedes-Benz parent Daimler AG has announced that it will offer a carbon-neutral model lineup by 2039, only 20 years from today. 
The German automaker already provides environmentally-focused buyers plenty of green offerings, including 48-volt hybrid EQ-Boost models such as the CLS, E-Class Coupe, E-Class Cabriolet and upcoming GLE 580 4MATIC, as well as plug-in hybrid entries such as the GLC 350e 4MATIC, S560e, etcetera, and will follow these up soon with the mid-sized all-electric EQC crossover SUV, plus a smaller compact battery-electric car based on 2018's Concept EQA, so they're well on the way. 
Still, Mercedes' new plan is amongst the most ambitious in the auto industry, and therefore is appropriately called Ambition2039. The company plans to electrify 50 percent of its new vehicles by 2030, with its fleet comprised of hybrids, plug-in hybrids and fully electric models.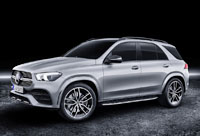 "Let's be clear what this means for us: a fundamental transformation of our company within less than three product cycles," stated Ola Källenius, Chairman of the Board of Management of Daimler AG, and head of Mercedes-Benz Cars since the baton was passed over to him by his predecessor, Dieter Zetsche on May 22nd, 2019. "That's not much time when you consider that fossil fuels have dominated our business since the invention of the car by Carl Benz and Gottlieb Daimler some 130 years ago. But as a company founded by engineers, we believe technology can also help to engineer a better future." 
Daimler made a major commitment to electrify its new vehicle range with an investment of $15.8 billion CAD ($11.7 billion USD) last year, promising to develop more than ten all-electric vehicles ahead of electrifying its entire Mercedes-Benz new car range.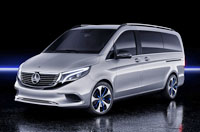 In preparation to achieving this aspiring goal, Källenius committed Mercedes to working with all partners in an effort to minimize EV production costs as well as make improvements in range and performance, while the three-pointed star brand also projects diversifying its lineup of EVs to vans, trucks, and buses. Additionally, Daimler also plans to continue its investments into alternative technologies, including fuel cells, which it uses now in its GLC F-CELL, the world's first electric vehicle to combine a fuel-cell and a plug-in battery, and expects to use in larger commercial applications like city buses. 
Making its new vehicle lineup carbon-neutral only satisfies part of its agenda, mind you, because Daimler has targets on greening its production facilities too. In fact, it currently uses renewable energy for at its Factory 56 in Sindelfingen, with the result already being CO2 neutrality.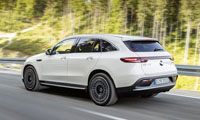 "In 'Factory 56', we are consistently implementing innovative technologies and processes across the board according to the key terms 'digital, flexible, green'," stated Markus Schäfer, Member of the Divisional Board Mercedes-Benz Cars, Production and Supply Chain. "We create a modern workspace with more attention to individual requirements of our employees. All in all, in 'Factory 56' we are significantly increasing flexibility and efficiency in comparison to our current vehicle assembly halls – and of course without sacrificing our top quality. In this way we are setting a new benchmark in the global automotive industry."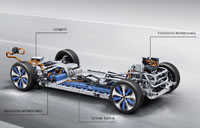 The automaker added that each of its European factories would follow suit by 2022, pointing to its engine factory in Jawor, Poland as an example of more environmentally and economically efficient already, due to its use of renewable energies. 
Also notable, the automaker is transitioning from a value chain to a value cycle, being that Mercedes models now incorporate an 85-percent potential-recycling ratio. Also, Daimler will assist its suppliers in reducing their carbon footprints. 
"We prefer doing what our founders have done: They became system architects of a new mobility without horses. Today, our task is individual mobility without emissions," said Källenius. "As a company founded by engineers, we believe technology can also help to engineer a better future."