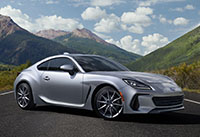 Well executed, affordable sports cars are few and far between these days, with Subaru's BRZ being much-loved amongst purists. It's compact, lightweight, nicely finished inside (for the money), adequately powered and fabulous through the corners, therefore the BRZ has been a performance enthusiasts' go-to alternative since arriving on the scene nine years ago, at least for those choosing not to purchase the import sector's best-selling Mazda MX-5, or a Fiat 124 Spider (that shares the latter car's underpinnings), an entry-level Nissan 370Z, or of course, Toyota's near-identical 86 (née Scion FR-S).
After no shortage of rumours that both the BRZ and 86 would get the axe after the first-generation cars ran their course, lo and behold an all-new second generation of Subaru's version was unveiled online earlier this month, and at first glance it just might offer the right mix of ingredients to give the previously-noted MX-5 a run for its money.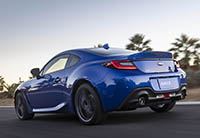 Most immediately noticeable is a fresh new look that tosses aside the old car's simpler, sporty elegance for arguably more aggressive character traits. Many of the new BRZ's design cues pay homage to the one it replaces, such as the general shape of its front fascia, long hood line, fender bulges, arcing greenhouse, and short rear deck lid, but a great deal has changed too, and while some of its updated details could be arbitrarily, and possibly unfairly attributed to other sport coupes that have come before, on the whole its appearance stands out amongst its peers.
In an automotive world that seems to be augmenting front grilles beyond reason, Subaru chose a welcome reduction in grille size for the 2022 BRZ, or at least it looks smaller now that the bumper is more cleanly integrated within the design instead of topping off the outgoing model's central opening. Air vents are once again housed to each side, but they now look larger and more pronounced. On the contrary, the simpler headlamp design doesn't appear as wide, narrow and eye-like when seen from the front.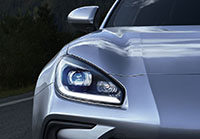 More side creases and new front fender ducts that pay respect to those found on Subaru's own ultimate performer, the WRX STI, embellish the BRZ's flanks, while the aforementioned fender swells and sweptback rear glass now culminate into an integrated ducktail-like deck lid spoiler that sits above the new three-piece combination taillight's narrow, centre strip for a totally new look from behind. It doesn't hurt that the license plate cutout has been moved much farther down the rear fascia, this causing the need to carve some space out of the more organically shaped rear diffuser that continues to house twin exhaust ports as well as a centre-mounted reflector and backup lamps, although Subaru has squared the latter lighting elements off compared to the older model's angular design.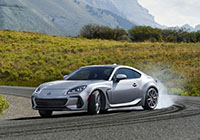 Those hoping for WRX STI levels of grunt under the new BRZ's lovely long hood can begin their sob session now, as Subie's new sports car won't see a turbo attached to its 2.4-litre horizontally opposed four-cylinder engine, at least not yet. It's a bigger mill than the 268-horsepower base WRX' turbocharged 2.0-litre four, incidentally, albeit 100 cubic centimeters smaller than the WRX STI's 310-hp lump.
In fact, this 2.4-litre engine is a naturally aspirated version of the engine first introduced in Subaru's Ascent SUV and now optional in the Legacy and Outback, so there's always potential for the Japanese brand (or someone with tuning skills) to push its performance up to the three-row family crossover's heights of 260 horsepower and 277 pound-feet of torque. Nevertheless, those wanting more power from the new off-the-rack BRZ can at least be satisfied that its stock powerplant produces 23 more horsepower and 28 additional lb-ft of torque than the outgoing model, the new specs being 228 horsepower and 184 lb-ft of torque, so it should be a lot more fun to drive.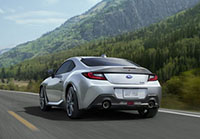 Another BRZ strongpoint was Subaru's ability to maintain the car's light curb weight, which only increases by a scant 7.7 kilos (17 lbs). It now hits the scales at 1,277 kg (2,815 lbs), even though it has grown from end to end by 25 mm (1 in) to 4,265 mm (167.9 in), and has a 5-mm (0.2-in) longer 2,575-mm (101.4-in) wheelbase.
At least as positive, the new BRZ's Subaru Global Platform-sourced body structure is an impressive 50-percent stiffer than the outgoing model. Key areas of strengthening include "a reinforced chassis mounting system, sub-frame architecture and other connection points," stated Subaru in their press release. What's more, the car's front lateral bending rigidity has been increased by 60 percent, which is claimed to "improve turn-in and response."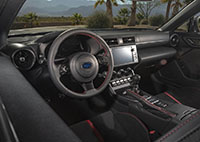 The BRZ's general suspension layout remains unchanged, however, including its front struts and double-wishbone rear design, but Subaru has reportedly made plenty of updates, while its standard 17-inch and optional 18-inch alloy wheels will be shod with 215/45R17 and 215/40R18 tires respectively.
Most BRZ buyers will probably choose the standard six-speed manual gearbox that carries forward from the previous car. It once again features a short-throw shifter, while a six-speed automatic transmission with steering wheel paddle shifters and downshift rev-matching continues forward into the 2022 model as well. Also staying the same, all BRZ trims will receive a standard limited-slip differential.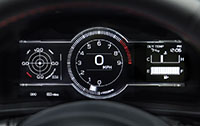 New BRZ owners will be able to see those revs spinning from an all-new gauge cluster incorporating a large 7.0-inch digital display, while a new 8.0-inch centre touchscreen will house standard Apple CarPlay and Android Auto smartphone integration along with the usual array of infotainment and convenience features.
The larger centre touchscreen is housed within a new centre stack that boasts a larger more modern trio of HVAC dials above a fresher row of silver toggle switches, while those familiar with the old car's arcing centre air vent module and rounded outer dash top sections will be greeted by a new more linear instrument panel design overall. Circular side vents are still included, albeit now infused with a propellor-style design featuring a control knob in the middle instead of the previous conventional flap system. Additional changes go even further to differentiate the second-gen BRZ from the first, all of which should be more appealing to sports car buyers.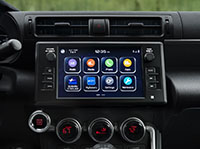 Prospective customers in mind, the brutal truth (that Subaru would probably rather not have mentioned) are sales numbers, which as of 2019 (let's not use 2020's as they're totally out of whack) were just 647 units for the entire year. While that will sound like peanuts when compared to Subaru's top-selling Crosstrek that found 15,184 new owners last year (up 4.4 percent), it wasn't actually all that bad when factoring in more than 7 percent in year-over-year growth and, even better, 348 more sales than Toyota's 86 (Ouch! Toyota 86 sales were down more than 52 percent last year). The BRZ sold 147 more units than the 300Z too (its sales down 28.5 percent), and actually came very close to unseating the MX-5's rather lacklustre 774-unit total (and it's sales were up almost 26 percent from 2019, when these two models almost tied for popularity).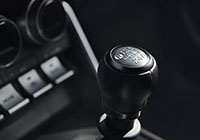 The big winners in this category are American muscle cars, however, notably Chevy's Camaro with 2,220 sales (albeit down nearly 18 percent), the Dodge Challenger with 2,341 deliveries (up by almost 3 percent), and Ford's Mustang with 7,628 units sold (down a hair over 5 percent). Interestingly, Volkswagen delivered 2,910 examples of its now discontinued Beetle last year, thanks to a staggering 40-percent upsurge in YoY growth.
Yes, it's bizarre to contemplate why VW would cancel such a comparatively successful sports car when Subaru is renewing one that regularly sells at about one-quarter the rate in both Canada and the U.S., but the Japanese brand obviously believes the sportier side of its mostly practical lineup needs an image car, despite the more formidable WRX STI still being its performance flagship.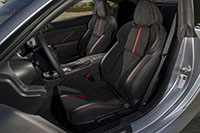 We're not at all upset about this news, of course, being that Subaru's BRZ and its Toyota 86 cousin are true sports cars that already were revered amongst enthusiasts long before the 2022 updates will arrive sometime next year, and on that latter note stay tuned to these pages for a similar overview of the incoming 2022 86 when Toyota drops the details.
All said, we're not expecting a big price increase despite the improvements, but then again, it's highly unlikely you'll be able to get up to $2,500 in additional incentives on the 2022 when it hits Subaru retailers next year, at least not initially. Check out CarCostCanada's 2020 Subaru BRZ Canada Prices page for more information, and while you're at it, find out how their inexpensive program can save you thousands off your next car purchase, via timely information about manufacturer rebates, financing and leasing deals, and dealer invoice pricing that will really help when it comes time for you to negotiate your deal.
Also, make sure to download the free CarCostCanada app from the Google Play Store or Apple Store, which provides all of this helpful, money-saving information exactly when you need it most, at the dealership.
Before signing off, make sure to check out the massive 2022 Subaru BRZ photo gallery above, as well as the videos Subaru provided below.
The 2022 Subaru BRZ Global Reveal (5:54):

The 2022 Subaru BRZ. Sports Car Purity, Subaru DNA (2:11):

Scott Speed Test Drives All-New 2022 Subaru BRZ (4:33):

Story credit: Trevor Hofmann
Photo credits: Subaru