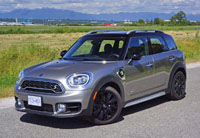 Together with the Mini Countryman being reviewed here, BMW group dominates Canada's subcompact luxury SUV segment. In fact, with 8,078 collective sales last year, comprising 4,420 examples of the X1, 2,275 of the Countryman and 1,383 of the sporty X2, the thrifty threesome more than doubled everything Audi and Mercedes-Benz individually had to offer.
Audi's Q3 managed a respectable 3,734 deliveries for a solid second place in the class throughout 2019, and Mercedes' 3,689 GLA sales made sure it secured third, but BMW still managed to clobber both challengers despite rather poor year-over-year results. Believe it or not, its SUVs' stellar performance was after the X1 shed 16.7 percent of its 2018–2019 calendar year sales, while the Countryman did likewise by 8.2 percent, and the X2 by a somewhat concerning 25.5 percent.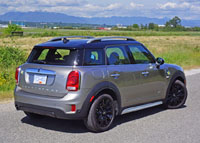 Audi Q3 sales were down just 1.2 percent through 2019, but losing ground at all is strange being that it was an all-new model last year. Instead it should have at least reacted like the GLA's 3.4-percent growth, this achieved after six-plus years of more or less producing the same SUV. Rounding out the subcompact luxury SUV category is the all-new Lexus UX that actually bumped the Countryman from fourth in the segment thanks to 2,683 deliveries, while the still reasonably new Volvo XC40 took sixth place with 2,132 sales for 70.3 percent growth, albeit its 2018 calendar year numbers were only low because it arrived on the scene partway through the year. Moving on, a redesigned Range Rover Evoque grew by 29.8 percent resulting in 1,788 deliveries, while Jaguar's E-Pace sales collapsed by 27.1 percent to a scant 417 units. Then again, all looked good next to the 93 QX30s Infiniti said goodbye to, this model cancelled, however, but its best-ever year never managed to surpass four figures.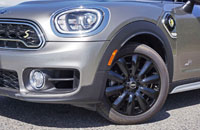 The second-generation Countryman arrived for the 2017 model year and therefore has been with us for three years already, or four if we include 2020. Only minor changes improve the 2020 version, or at least this is true for the conventionally powered model. It gets the usual wheel upgrades and other small enhancements, with its standard eight-speed automatic being the most dramatic update. This means the six-speed manual is no longer available due to a new seven-speed dual-clutch gearbox becoming standard for front-wheel drive trims in the U.S. market, and the eight-speed auto now standard with all-wheel drive south of the 49th (plus west of the 123rd longitude in the south, 130–142 longitude or so in the north, and don't make me figure out Windsor/Detroit and the rest of the east coast).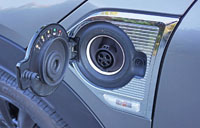 This change wouldn't be a problem for most brands, even BMW, but Mini attracts a more engaged SUV driver than the norm, especially those opting for the Countryman's sportiest John Cooper Works trim, so I could imagine some complaints coming from JCW performance purists. The Countryman S E ALL4 remains the same with respect to its transmission, soldiering forward with a six-speed Steptronic automatic that, together with its gasoline-fed 136-horsepower (100kW) 1.5-litre three-cylinder Twin Power Turbo internal combustion engine (ICE) drives the front wheels. The rear wheels are powered solely by an 88-horsepower (65kW) synchronous e-motor via electricity stored in a 7.6 kWh Li-Ion battery.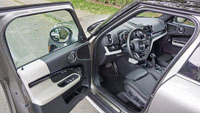 Depending on need the front wheels can be employed for most of the work, or torque can be divided as needed for slippery conditions via Mini's drivetrain management system. The Countryman S E ALL4 can also run on electric power alone, but don't get too excited, as it's only good for plus/minus 19 kilometres after a full charge.
This brings up the Countryman S E ALL4's big change for 2020, more EV range. Again, don't get excited as Mini has only upped its ability to solely run on electric power by 30 percent, or 29 kilometres total, but that near 30-km of maximum EV range might make it worth the hassle of charging up. After all, it doesn't take much time to top up a 10-kWh battery, so it's quite possible to use it for running errands while charging it along the way. The benefit can be more available parking spaces/charge stations closer to the entrances of shopping malls and other destinations. Then again, I'd make sure you have some gas in the tank, because as plug-in electrics have become more popular you can never rely on a charge station being available.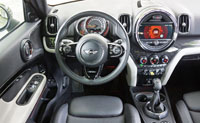 Interestingly, the S E ALL4 can manage speeds up to 125 km/h (77 mph) under electric power alone, but this said the little PHEV's range will likely drop down to a few kilometres at such speeds, meaning that this SUV's top-EV-speed isn't a specification worth bragging about. This said, the Countryman S E ALL4 manages a top hybrid speed of 220 km/h (137 mph), which is very impressive and would likely land you in the slammer (or at least cause your car to be impounded) anywhere in Canada and in most U.S. states.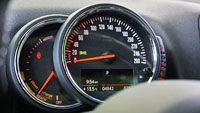 During my weeklong test I made a point of topping up the battery whenever possible, outside of a local McDonalds when grabbing a cappuccino with a friend, at the mall when available, and once at Ikea, plus of course overnight. Still, the novelty quickly wore off as it quickly de-juiced and I was left running on hybrid power. Of course, this is no bad thing, thanks to 8.4 L/100km in the city, 8.8 on the highway and 8.6 combined. If able to plug it in for much of your driving, Transport Canada gives this 2019 version an equivalent rating of 3.6 L/100km combined city/highway.
At least as important for any Mini, the Countryman S E ALL4 is fun to drive. I can't think of many hybrid SUVs that include a manual mode shifter, let alone a Sport mode (that actually does something), but flick the slider at the base of the gearbox to the left and this plug-in scoots away from standstill with plenty of gusto, taking just over 7 seconds to hit 100km/h thanks to 221 net horsepower and 284 pound-feet of torque (the electric motor good for an immediate 122 lb-ft of torque on its own), and while it can't quite manage the 301-horsepower JCW Countryman's levels of get-up-and go, the sportiest Mini SUV doing the deed in just over 6 seconds, this 1,791-kilo (3,948-pound) utility still feels enthusiastic about getting you where you're going.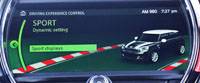 The Countryman S E ALL4 manages curves with the same level of spunk, turning in aggressively and tracking brilliantly. Again, it's not as rigid as the JCW, but on the positive its ride is more comfortable, which probably matters more to most compact luxury SUV buyers. Likewise, the S E ALL4 is a joy on the highway, providing good stability at high speeds and easily capable of managing unexpected crosswinds, my tester's thick 225/50R18 rubber maintaining a good contact patch with the pavement below.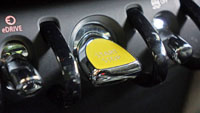 A comfortable driver's seat made longer stints more bearable too, my test model's sporting excellent inherent support for the lower back and thighs, the former benefiting from four-way lumbar support and the latter from a manually extendable lower cushion. Roominess is good too, whether in front or back, with the rear seats spacious enough for large adults as long as the middle position remains unoccupied. A wide armrest folds down from centre, incorporating the usual dual cupholders, while ventilation is provided from the backside of the front console. A classic 12-volt charger made me wonder when Mini plans to add USB ports as well, while this particularly trim didn't include rear seat warmers, but the large powered panoramic sunroof overhead made the Countryman's compact dimensions seem larger, more open and airy.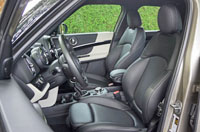 The dealmaker for me, and my fairly active outdoor lifestyle, is the Countryman's cargo compartment. I've read/heard some critics complain that the Countryman doesn't offer enough cargo space, but newsflash friends, it's a Mini. If you want something roomier (and this is really big for a Mini), buy a BMW X1, X3, X5, X7, or something else. On the positive, the S E ALL4 loses nothing to the conventionally powered Countryman's cargo capacity thanks to 487 litres (17.2 cubic feet) of available space with the rear seats upright and 1,342 litres (47.4 cu ft) when they're both lowered.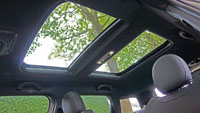 Even better, this electrified Mini continues to use the industry's most practical 40/20/40 split-folding rear seatback configuration, which is especially important for smaller utilities that can't carry longer items inside, such as ski, watersports or hockey gear, without forcing one of the window seat passengers onto the less comfortable centre bump. The quality of the folding mechanism will impress as well, while the Countryman's cargo compartment is also finished nicely, helping to make its premium argument clear.
Yes, some don't consider Mini to be a premium brand, while others automatically relegate it within the ranks of its parent, BMW, as well as the other luxury nameplates noted earlier in this review. While BMW purposely places the Mini brand below its namesake marque, the Countryman's price range of $31,090 to $44,390, the latter for this top-line S E ALL4, puts it well above mainstream volume branded subcompact SUVs that range in price from about $18,000 to the mid-$30,000s when fully optioned out. Add options to the Countryman S E ALL4, such as the aforementioned sunroof, LED cornering headlamps and fogs, a head-up display, navigation, real-time traffic info, Harman/Kardon audio, a wireless device charger, etcetera, and that price goes even further into premium territory, in fact topping $50k (see pricing for trims, packages and options at CarCostCanada, plus get money saving manufacturer rebate info, deals on financing, and dealer invoice pricing that could save you thousands).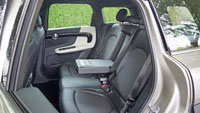 It's not like the base S E ALL4 is poorly equipped either, thanks to 18-inch alloys on run-flat tires, puddle lights, keyless toggle switch start/stop, a nice sporty leather-wrapped steering wheel, heavily bolstered sport seats with leatherette upholstery, dynamic cruise control, park distance control, dual-zone auto climate control, a large centre touchscreen with high definition and superb graphics, and much more.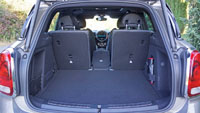 All of these features come in a cabin that's finished to premium levels too, at least for its compact luxury SUV class, which means that fabric wrapped roof pillars join ample soft-touch synthetic surfaces, while most of the switchgear is high in quality too, not to mention wonderfully retro with respect to the chromed toggle switches on the centre stack and overhead console.
In the end, the Mini Cooper Countryman S E ALL4 is every bit the modern-day Mini the British brand's ardent followers have grown to love, delivering impressive luxury, plenty of premium features, good space utilization, and oodles of on-road enjoyment, yet it now packs in the ability to drive emissions-free for short durations, access to high occupancy vehicle (HOV) lanes for potentially shorter commutes, and better than average fuel economy whether you plug it in or not. It doesn't come cheaply, but there's always a price to pay for leading edge technology, and those that truly want it are willing to pay.