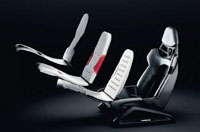 3D printing is nothing new in the auto industry, but customizing form-fitted sport seats for customer racers is an innovative way to test out a potential new personalization product.
Then again, Porsche has long used motorsport to hone its road cars, so the act of creating 40 prototypes of its "3D-printed bodyform full-bucket seat" for some European-based 911 and 718 client racers isn't too much of a stretch. 
Porsche Tequipment will start producing the new six-point safety belt-equipped "bodyform" driver's seat prototypes in May 2020, and after it receives enough feedback from those customers, which will be incorporated into the seat's development, it will start making them available to road car customers in soft, medium and hard firmness levels and various colours though its Porsche Exclusive Manufaktur division from mid-2021.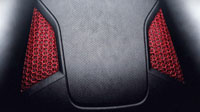 Just to be clear, custom-fitted driver's seats have been part of the motorsports world for almost as long as car racing has existed, but 3D-printing technology will allow the same level of personalization in Porsche's road cars, as long as enough owners expressed an interest.
Together with a driver's seat specifically designed around an individual customer's body contour, the new 3D-produced seats would allow for "an extended range of colours" so that owners could match their cars' interiors to Porsche's available "Special" colour palette, and their "Custom Colour" requests.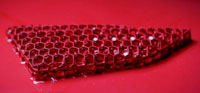 Along with the ergonomic fit for enhanced comfort and control, the new 3D-printed bodyform driver's seat will allow for a totally unique interior design, plus lowered weight, and even "passive climate control" says Porsche, the latter due to the seat's sandwich construction.
The base support, which is produced from expanded polypropylene (EPP), gets bonded to a "breathable comfort layer consisting of a mixture of polyurethane-based materials." The external skin, made out of "Racetex," features a perforation pattern that allows for climate control, while "window panels" expose the coloured components in the 3D-printed "lattice structure" and therefore give the seat a completely original look.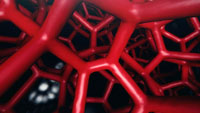 "The seat is the interface between the human and the vehicle, and is thus important for precise, sporty handling. That's why personalized seat shells customized for the driver have been standard in race cars for a long time now," commented Michael Steiner, Member of the Executive Board for Research and Development at Porsche. "With the '3D-printed bodyform full-bucket seat', we're once again giving series-production customers the opportunity to experience technology carried over from motor sports."