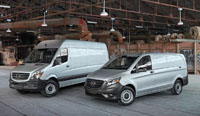 A news story that may have passed under the radar this year saw Mercedes-Benz once again winning Vincentric Best Fleet Value in Canada awards for its lineup of Metris and Sprinter commercial vans. You've seen them everywhere, although one could be forgiven for not paying attention to yet another big white delivery van or silver airport shuttle with blacked out windows.
The Vincentric award tallies up a commercial vehicle's overall lifecycle cost in order to determine its value, and the Sprinter has earned top marks in the full-Size three-quarter-ton Cargo and Passenger Van categories for six consecutive years, while the Mercedes-Benz Metris Cargo and Passenger Vans have won their respective classes for two years running.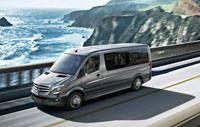 Specifically, the list of Mercedes-Benz winners include the Metris Cargo Van in Vincentric's "Mid-Size Commercial Cargo Van" category, the Metris Passenger Van in the third-party analytical firm's "Mid-Size Commercial Passenger Van" category, the Sprinter Cargo Van 2500 V6 Standard Roof 144-inch WB in the "Full-Size ¾-Ton Cargo Van" category, and the Sprinter Passenger Van 2500 V6 Standard Roof 144-inch WB in the "Full-Size ¾-Ton Passenger Van" category.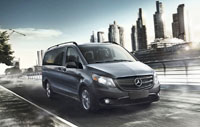 "We focus on providing the best possible fleet solutions for the Canadian commercial market, and we know that low total cost of ownership is a key differentiator for our vehicles," said Nicolette Lambrechts, Vice President, Mercedes-Benz Vans. "That the Metris has achieved this level of recognition in both of its first two years on the market demonstrates that we are achieving our goal and fulfilling our promise to customers."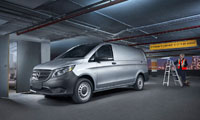 The Metris fills a unique niche in the commercial market by providing a lot of capacity from a mid-size model, yet making it small enough to fit under the low roofs of many parking garages. Its relatively lightweight design and turbocharged four-cylinder gasoline engine make it fuel-efficient too, while its rear-wheel drive layout makes for lower repair costs and allows it to haul more weight than front-wheel drive competitors.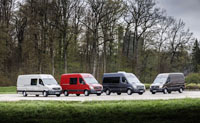 "With consecutive wins for the past six years, the Mercedes-Benz Sprinter has built on a long-established reputation for delivering exceptional value," added Lambrechts. "These most recent awards further underscore its worth and utility for Canadian fleets from coast to coast."
Based on typical use patterns, Vincentric analyzes cost of ownership of more than 2,000 commercial vehicle configurations monthly. The studies are comprehensive too, factoring in "all major ownership and operating costs for each vehicle, including depreciation, fees and taxes, financing, fuel, insurance, maintenance, repairs, and even opportunity cost, or the loss of potential interest income as a result of owning and operating a vehicle," said Mercedes-Benz Vans in a press release. What's more, evaluations are done in all 10 Canadian provinces by using 24 different lifecycle cost scenarios. Vincentric bases each winner on lowest fleet lifecycle costs in the most scenarios.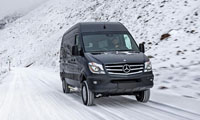 "Mercedes-Benz Vans have consistently displayed great value to Canadian fleet buyers in the Mid-Size and ¾-Ton van segments," says Vincentric President, David Wurster. "All four of the award-winning Mercedes-Benz vehicles combined low depreciation costs with strong fuel economy to earn their awards."
The Metris is a one-size-fits-all affair, but the Sprinter can be had in many lengths and roof heights, plus it's one of the only full-size vans available with a four-wheel drivetrain. This variety, along with its renowned quality, plus its turbo-diesel fuel-efficiency and overall dependability make it very popular amongst fleet buyers and independent business owners alike.