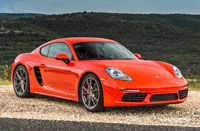 For the second year in a row, Porsche has been named the 2018 model year luxury brand winner of Kelley Blue Book's annual Best Resale Value Awards, while Toyota took home the award in the mainstream volume brand sector.
"Once again, Toyota and Porsche earn tops honours in the brand and luxury brand categories, respectively, with the highest average projected resale value among their full model lineups," said Eric Ibara, KBB's director of residual values in a press release.
This is the 16th year of the award, which is based on projections from KBB's Residual Value Guide. Brands are awarded for their vehicles' projected retained value after five years of ownership.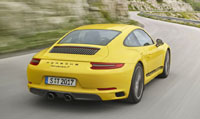 "You can be confident a vehicle will retain its value well if you pick from Kelley Blue Book's list of Best Resale Value Award winners," added Ibara.
On average a 2018 model year vehicle will only will retain about 35.1 percent of its MSRP, but each vehicle named in Kelley Blue Book's Top 10 for Best Resale Value is projected to retain more than 46 percent of its original value.
The Irvine, California-based third-party analytical firm chose the 2018 Porsche 718 Cayman for the "Best Sports Car" category, with the 718 Boxster finishing second in the same category, while the 2018 Porsche 911 earned "Best High Performance Car", 2018 Porsche Panamera won "Best High-End Luxury Car", and 2018 Porsche Macan took home the "Best Luxury Compact SUV/Crossover".
Residual values represent the projected auction values of vehicles with 75,000 miles (120,700 km) on their odometers after five years of use.
According to KBB, the analysts responsible for establishing residual values review statistical model output sourced from millions of transactions.
Also notable, low-volume models are excluded from consideration unless being evaluated within luxury, sports car, high-performance, or electric vehicle categories.