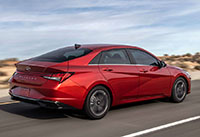 Just as the glitter and confetti from all our New Year celebrations is being swept up, Ford and Hyundai have been sweeping up 2021's North American Car, Utility and Truck of the Year (NACTOY) awards.
Yes, it appears as if 2021 is the blue-oval brand's year to shine as two of its vehicles drove away with class wins, the always best-selling F-150 earning 2021 Truck of the Year honours, and the controversially named Mustang Mach-E silently accepting 2021's Utility of the Year.
Car of the Year went to Hyundai with its new 2021 Elantra, the reality of which might cause some in Dearborn to wonder what might have happened if the much-lauded (in Europe and other markets) new Focus had been made available in our market.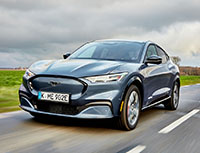 Runner up in the Car sector is Genesis' redesigned G80 mid-size luxury sedan (FYI: Genesis is Hyundai's luxury division), while Nissan's revised Sentra took a respectable third place in the annual awards program. Of note, the Chevrolet Corvette won the Car of the Year Class in 2020, but no GM products earned awards this year.
Just behind the Mustang Mach-E crossover EV, Genesis once again placed well in the Utility of the Year category with its new GV80 mid-size luxury crossover SUV, while Land Rover's rugged new Defender 4×4 earned third. Last year it was Kia's turn to impress, incidentally, with its stellar Telluride three-row, mid-size crossover SUV.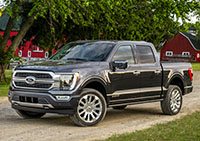 Lastly, but hardly least when it comes to sales, NACTOY judges chose the "Desert Rated" Jeep Gladiator Mojave for second place in the Truck of the Year category (the entire Gladiator line won this class last year), while the off-road "race replica" Ram 1500 TRX showed up in third.
Notably, the just-noted Truck of the Year finalists are merely significantly upgraded trims of models already available in 2020, leaving the winning F-150 as the only entirely redesigned model entered into this year's North American Truck of the Year class. How this may have impacted the Truck of the Year results is not known.
If you're interested in purchasing one of the above-mentioned vehicles, make sure to click on the associated link to find out about available manufacturer leasing and financing rates, possible manufacturer rebates, and best of all, dealer invoice pricing that could save you thousands. CarCostCanada is our nation's top source for money-saving automotive info, so be sure to download their free app on the Apple Store or Google Play Store and save money now.
Story credits: Trevor Hofmann
Photo credits: Ford, Hyundai