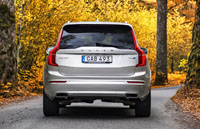 Polestar, a name that was formed to conjure images of Sweden's cold northern regions (north star, north pole) as well as achieving pole position (being in the very front at the start of a race), became Volvo's official in-house performance division in 2015 after decades of independent racing programs, concept car development, upgrade packages with performance tuning, plus full Polestar branded S60 and V60 sport models.
Now Polestar is being spun off as a standalone brand complete with a new double-V logo (kind of like this "><"), while it will also continue optimizing Volvo models under its new Polestar Engineered sub-brand, its latest creations promising to become both environmental icons and impressively quick SUVs.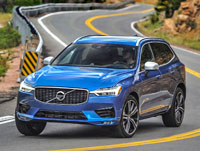 It all starts with some very impressive rolling stock, Volvo's all-new 2018 XC60 compact SUV with its top-tier T8 Twin Engine power unit, and the 2018 XC90 T8 Twin Engine mid-size model, two luxury SUVs that produce 400 horsepower and 472 lb-ft of torque for claimed sprints of zero to 100km/h in just 5.3 and 5.6 seconds apiece respectively when "Power" mode is selected. While this is already impressive, the new Polestar versions pump up combined gasoline and electric output by 21 horsepower and 28 lb-ft of torque each, for new totals of 421 horsepower and 501 lb-ft.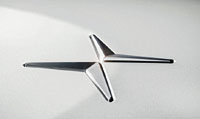 While shaving just 0.1 seconds from the larger SUV's sprint time and an undisclosed (so far) amount from the smaller, lighter model (likely about 0.2 seconds for just over 5.0 seconds to 100km/h), other aspects of engine performance and gearbox functionality are improved as well, including "throttle response, off-throttle response, gearshift speed and hold," taking the new models to "a new level of driving pleasure," said Volvo in a press release. Volvo promises the changes will be most noticeable during everyday driving, such as when merging onto the highway, overtaking a slower vehicle or exiting a curve.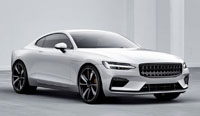 "The gearbox shifts faster," adds Volvo, with gearshift points that have been "calibrated to utilize the optimized mid-range engine performance." Likewise, "the gear-hold function maintains the same gear when cornering with high lateral g-force in order to avoid unsettling the balance of the car."
"Our goal is to create usable performance in everyday driving situations for Volvo owners who want an enhanced driving experience," said Henrik Fries, Vice President, Research and Development at Polestar when speaking about the new XC60 T8 with the Polestar upgrade. "The new XC60 has provided us with an excellent base to work on with a dynamic chassis and a state of the art powertrain. With the Polestar optimization, it makes the new Volvo XC60 a true drivers' car."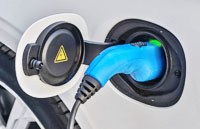 Separating these two specially tuned Volvos from other performance SUVs are expected fuel economy numbers that won't anger Mother Nature. In fact, they shouldn't change much from the less powerful variants, the XC60 T8 Twin Engine-powered SUV already achieving a claimed 10.1 L/100km in the city, 7.3 on the highway and 8.8 combined, while the XC90 T8 Twin Engine gets a claimed 10.1 L/100km city, 8.8 highway and 9.5 combined, or 4.7 Le/100km combined city/highway when factoring in regular plug-in charging (or potentially zero if your daily commute is less than its 43-kilometre EV range).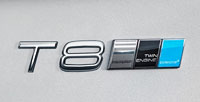 While all this spells good news for Volvo's performance fans, the hiccup has been delivery. Dealers have XC60 T8 and XC90 T8 customers waiting for the Polestar optimization upgrades, but so far the package components haven't arrived. How long can those customers expect to wait? According to Kyle Denton, Public Relations and Events Manager for Volvo Canada, "There is no timeline set at this point."
Considering Volvo Canada made the official T8 Polestar Performance Optimization package announcement all the way back in July, garnering a lot of news and plenty of excitement in the process, having no timeline for delivery isn't likely the answer those customers expected to hear.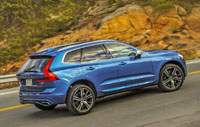 Of note, XC60 and XC90 customers that purchase base T5 and mid-range T6 powertrains can get Polestar optimized packages, with both models using the T5 powertrain getting a 7 horsepower nudge to 261 horsepower, and those fitted with the T6 enjoying a more significant 14 horsepower bump to 334 horsepower. Like the T8 models covered above, Volvo stresses the biggest improvements are made to powertrain and transmission responsiveness throughout the rev range.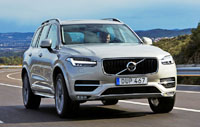 Volvo also offers Polestar Performance Optimization with its other models, but only its S90 and V90/V90 Cross Country models experience a power boost when applied to its T5 engine, the increase identical to the XC60 and XC90's, resulting in 261 horsepower. The S60 and V60/V60 Cross Country T5s remain unchanged at 243 horsepower, with the Polestar upgrade only enhancing how that power is applied. Alternatively, like the XC60 and XC90 T6 models, Polestar Performance Optimization packages for the S90 and V90/V90 Cross Country T6 boost the models to 334 horsepower, whereas S60 and V60/V60 Cross Country T6 models move up 4 horsepower to 310.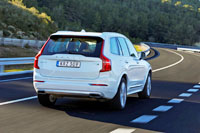 As noted earlier, Polestar has its roots in motorsport. It began as Flash Engineering in 1996 under the leadership of Swedish Touring Car Championship (STCC) winner Jan 'Flash' Nilsson, with the purpose of contesting Volvos in the same series, initiated by a Tom Walkinshaw Racing (TWR) built 850 Super Touring sedan. A TWR-constructed S40 Super Touring was entered in 1998, after which a Prodrive-sourced S60 S2000 hit the track in 2003.
With more than 100 STCC wins spanning nearly a decade to its credit, Christian Dahl, who originally joined Flash as chief mechanic in 2001, purchased the team halfway through 2004 and rebranded it Polestar in 2005. Polestar Racing continued to compete and win with the S60 S2000 until 2009 when a C30 S2000 became the basis for the next-generation STCC challenger, which was the same year they started modifying Volvo road cars under their separate Polestar Performance brand.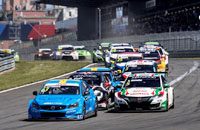 The first street-spec car was the one-off 405-horsepower all-wheel drive C30 Polestar Concept in 2010, complete with a 4.6-second sprint to 100 km/h and the audacious sound of straight exhaust, followed by the S60 Polestar Concept in 2012, which produced 508 horsepower and hit 100 km/h in 3.9 seconds before attaining a top speed of 299 km/h (186 mph). These garnered so much interest that production cars ensued in 2013, including the S60 Polestar and the V60 Polestar.
All Polestar optimized Volvos pull from that lengthy motorsport heritage, and therefore promise stronger performance along with all the other attributes Volvos are revered for.
It should be noted that Polestar Engineered upgrades are installed at the dealer level, so you have the option of adding them at the time of purchase and including it in your monthly payment, or doing so at a later date. Either way, upping performance with the Polestar Performance Optimization package doesn't infringe on your Volvo's warranty.
For more information, contact your Volvo retailer.