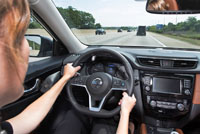 Canadians choosing to fully equip their 2018 Nissan Rogue SUVs will soon receive the benefit of new semi-autonomous "hands-on-wheel" ProPilot Assist technology, a new system that could make your rush hour commute to and from work a lot easier.
"Nissan continues to democratize technology, bringing our most advanced systems to our highest volume models, rather than reserving them for our most expensive vehicles," said Bert Brooks, senior manager, product planning, Nissan Canada Inc. "Customers are delighted when they realize they can afford technology usually reserved for high-end, expensive luxury vehicles. Bringing unexpected value is core to the Nissan brand and our Nissan Intelligent Mobility mission."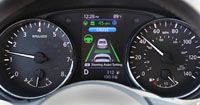 Wouldn't it be nice if your car "took over the wheel" while in bumper-to-bumper traffic? That's part of an autonomous vehicle's appeal, and while such a utopian experience may be years or possibly decades away from being adopted en masse, some manufacturers are slowly inching us toward the dream.
Nissan introduced its ProPilot Assist technology in the 2018 Leaf, and now they've announced it will also be available in the 2018 Nissan Rogue SL with the Platinum Package, a compact SUV priced at $36,998 so equipped.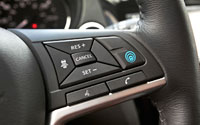 Choosing the Rogue as one of its first semi-autonomous vehicles makes a great deal of sense, being that it's the best-selling Nissan in North America. Here in Canada the Rogue's year-to-date sales of 33,180 units over the first nine months of 2017 have resulted in a gain of 11.6 percent compared to the first three quarters of 2016, and last year the Rogue sold in record numbers too.
So how does it work? ProPilot Assist controls acceleration, braking and steering during single-lane highway driving, but keep in mind you'll need to remain totally alert and involved in the process, with your hands on the wheel (at least most of the time).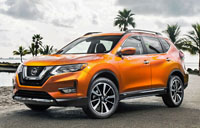 Nissan has driven more than 320,000 kilometres of North American roads using ProPilot Assist, the automaker stating that the semi-autonomous system was specifically designed to respond to North American road markings and driving situations. Nissan also promises it will be "more intuitive and user-friendly compared to other driver-assist technologies," and furthermore can "potentially help lessen driver fatigue and create a more confident driving experience – especially for drivers who experience heavy highway traffic on a daily basis."
For those wanting even more autonomy from their future cars, take heart that Nissan will be evolving ProPilot Assist to include "increasing levels of autonomy" in future updates, with the ability to also "navigate city intersections."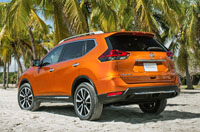 Additionally, Nissan plans to make ProPilot Assist available in 10 more Renault-Nissan-Mitsubishi Alliance models by 2020, and North America, as well as the European, Japanese and Chinese markets, will be in on the action.
Of note, ProPilot Assist is part of a larger technology suite dubbed Nissan Intelligent Mobility, which the automaker describes as a "blueprint for transforming how cars are driven, powered and integrated into society."
"The world is facing serious challenges such as climate change, traffic congestion, road fatalities and increasing air pollution," added Brooks. "Through Nissan Intelligent Mobility, we are committed to addressing these challenges by making transportation safer, smarter, and more enjoyable. The new ProPilot Assist technology is a perfect example of how we can make drivers feel more confident and more connected to their vehicles."
ProPilot Assist will be available in the 2018 Rogue SL Platinum and the 2018 Leaf early next year.
Before then, check out this short explanatory video that accompanied the initial ProPilot Assist announcement as part of the 2018 Leaf: