On Wednesday June 28, 2017 Ford issued a recall for 402,462 Transit vans and buses in North America. Ford says they are recalling the vehicles to fix a cracked drive shaft coupling that can cause the Transit vans and buses to lose power.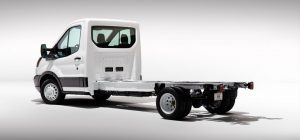 The recall affects Transit vans and buses "with medium, long and extended wheelbases and chassis cab/cutaways with medium wheelbases."
In the press release about the recall Ford said "In the affected vehicles, continuing to operate a vehicle with a cracked flexible coupling may cause separation of the driveshaft, resulting in a loss of motive power while driving or unintended vehicle movement in park without the parking brake applied. In addition, separation of the driveshaft from the transmission can result in secondary damage to surrounding components, including brake and fuel lines. A driveshaft separation may increase the risk of injury or crash."
The press release goes on to explain that any Transit van affected that has fewer than 30,000 miles should have no problems with the driveshaft. Ford goes on to say that if the Transit van has had a driveshaft fixed or replaced that those models will also be problem free.
If the vehicle has over 30,000 miles Ford will be supplying an interim repair of the driveshaft until a final repair is available and completed.
Consumers will be notified by mail and directed to the closest Ford or Lincoln dealership to have the coupling replaced at no cost.
Of the 402,462 vehicles being recalled 370,630 are in the United States, 3,217 are in Mexico and 26,540 are in Canada.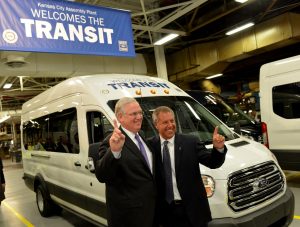 The affected vehicles were built in the company's Kansas City assembly plant between January 17, 2014 and June 15, 2017.
Ford says they are not aware of any accidents or injuries that have been attributed to the recalled vehicles faulty couplings.
The Transit van recall will cost Ford Motor Company $142 million.