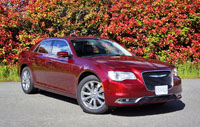 Why does the Chrysler 300 outsell every mid- and full-size premium-branded luxury sedan as well as all the mainstream volume branded luxury four-doors in the U.S. and Canada? Because it's been so very good for so very long that it's developed a near cult-like following.
Let's be honest for a moment. Chrysler hasn't done much particularly well over the past dozen or so years. In fact, since its 2005 high of 695,546 unit sales, its annual tally in the two northernmost North American countries plunged to just 248,023 models last year, which has as much to do with consumers' waning interest in mid- to full-size four-door sedans and high-end minivans, as the winged blue ribbon brand's succession of multinational parents starving it of investment.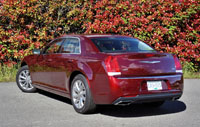 When I started out as a fledgling car writer at the turn of the millennia, Chrysler was a very hot property with a host of cab-forward designs that were the envy of every domestic brand and a number of imports. These included the compact Neon (it was a Dodge in the U.S.), the mid-size Cirrus sedan, the Sebring Coupe and Convertible, and the full-size Intrepid (also a Dodge in the U.S.), Concorde, 300M (this model's front-drive predecessor) and LHS (yes, four unique luxury sedans under one brand name), plus the Town and Country minivan.
That already sizeable model lineup grew to include the PT Cruiser (a massive hit) and Prowler (this latter one due to the demise of Plymouth) in 2001, plus the Cirrus was swapped out for the new Sebring Sedan that year as well, while 2004 added the Mercedes SLK-derived Crossfire sports coupe (soon to include a roadster) and Pacifica mid-size crossover SUV. A key reason for Chrysler's ultra-strong 2005 sales was the introduction of the model shown on this page. The 300 took North American roads by storm, while the Dodge Durango-based Aspen SUV was added in 2007.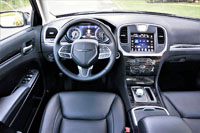 To help paint a picture of just how far Chrysler has fallen, back in the day the place to be at a major auto show was the Chrysler stage, with concepts like the 1993 300 four-door coupe (it made me this import fan want to own a Chrysler), 1995 Atlantic coupe, 1996 LHX luxury sedan, 1997 Phaeton four-door convertible, 1998 Chronos four-door coupe (to die for gorgeous), 1999 Java (the small car they should've built), 2000 300 Hemi C Convertible (absolutely stunning), 2004 ME Four-Twelve mid-engine supercar (we were all shocked beyond belief at this well-kept secret), 2005 Firepower (possibly my favourite of all), and 2006 Imperial (you can't win 'em all, but it showed the premium vision Chrysler's powers that be had for the brand at the time).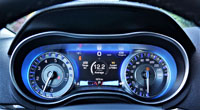 After that it was as if Chrysler lost its ability to dream, with the awkward 2007 Nassau, the boring 2008 EcoVoyager, the pretty albeit too production-ready 200C EV, the Lancia-based "Design Study Concept" (even the name was boring… it's written up as one of the 25 worst concepts ever created, and actually became the Euro-only 2012 Chrysler Delta), nothing at all for 2011, and the strangely contorted 700C minivan concept for 2012. Sadly, the most exciting Chrysler concepts to come along in years were the 2012 Chrysler Review GT and 2013 Imperial, which were only renderings and not even penned by Chrysler.
Not a single notable Chrysler concept was created from 2013 through 2016, with this year's Portal being a boxy electric people mover that could've just as easily been imported from the wacky Tokyo auto show. If it weren't for the new Pacifica minivan, I'd say Chrysler has lost its vision as a brand.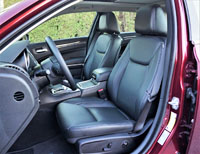 This said Chrysler's entire future is riding on a handsome and very well built minivan, but a minivan just the same. If it were a compact or mid-size crossover SUV, that would be something to really build on in today's market, but minivan numbers (other than the budget priced Dodge Grand Caravan) are stable at best.
The mid-size 200 family sedan is still available as a 2017 model, but according to FCA it's being cancelled to make way for more SUVs. A shame as it's selling fairly well (just below the Nissan Altima and ahead of the Kia Optima, Volkswagen Passat/CC, Subaru Legacy, and Mazda6 in Canada), which means when it gets discontinued later this year its 64,213 collective U.S. and Canadian sales (188,850 in 2015 before they announced the cancellation) will make a significant dent in Chrysler's total head count.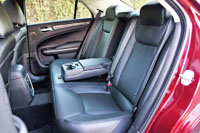 A minivan and well-seasoned full-size luxury sedan won't make up for those kind of numbers (56,903 last year and probably about 100,000 this year, respectively), which means the brand's sales could even fall below Mitsubishi in the immediate future (and that would be very low).
I know I paint a bleak picture, but I'm stating nothing new to anyone who follows the auto industry. Chrysler's been kept alive thanks to Dodge branded models that have, up until now, shared underpinnings, and most often sold in greater numbers. With the Avenger gone the 200 wasn't able to sustain itself, so we'll have to wait and see if FCA allows the Pacifica (which no longer shares anything other than the powertrain with the Grand Caravan) to remain solely a Chrysler, or if the automaker finally breaks down and builds a cheaper Dodge version in order to pull up sales volumes.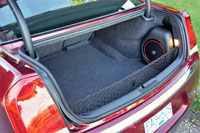 The Charger sedan, which attracted 76 more buyers last year than the 300, and to some extent the Challenger sports coupe that also shares the LX architecture, allows Chrysler's flagship to exist. The two sedans will probably run mostly unchanged through 2018, at which point we'll find out if replacements are currently in the works or not.
As it is, the second-generation Chrysler 300 before you is now a seven-year old model, which is pretty ancient for this day and age. The fact that it's still so very good is testament to how advanced it was when it came out in 2011, not to mention how phenomenal the original 2005 model was when it arrived in 2004. Why does that 13-year old model matter? Because the LX platform architecture the current model rides upon is the same. To the 300's credit, many of the original car's components were shared with the 2003–2009 W211 Mercedes-Benz E-Class (Chrysler was previously owned by Daimler), hence why it's so damn good.
Of course, the new model was massaged significantly for its 2011 update, so much so that it looked, drove and felt like a completely new car. Its refinement was over-the-top back then, and while still fairly good compared to cars of that era, it's falling behind now.
I'll go into more detail in my upcoming review, but I'll also be fair in my judgment as this 2017 300 AWD Limited model packs a lot of value for the money asked. Stay tuned my full report…