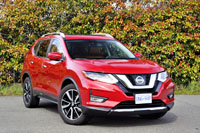 Make up your mind, Canada. For years you made Ford's Escape number one in the compact SUV category, but that ended when 2016 closed and Toyota's RAV4 took over top spot, and then after two months of 2017 Honda's recently redesigned CR-V bumped the RAV4 off its pedestal, only to be knocked off by Nissan's new Rogue last month.
As of Q1 2017, Nissan has sold 10,481 Rogues, Honda has purveyed 10,465 CR-Vs, Toyota has moved 9,979 RAV4s, and Ford's Escape has dropped all the way down to fourth due to just 8,932 deliveries, although that's still pretty impressive, as you'll soon see. The rest of the compact SUV segment follows fairly far behind with the Jeep Cherokee at 6,594 units, Hyundai Tucson at 5,652, Chevrolet Equinox at 5,178, Mazda CX-5 at 5,108, GMC Terrain at 2,977, Subaru Forester at 2,911, Kia Sportage at 2,704, VW Tiguan at 1,764, Mitsubishi Outlander at 1,540, Subaru Crosstrek at 1,506, Jeep Patriot at 984, and finally the Jeep Compass at 242 sales.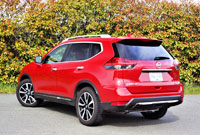 Why does being number-one matter? If you remember the once-popular TV game show "Who Wants To Be A Millionaire", the most accurate answers always came from the audience, and those who vote with their wallets are even more likely to be right.
Truth be told, any of the compact SUV segment's top four (or even the top six) are good bets, but respect should be given to Nissan that's pulled the Rogue up by its britches with this latest mid-cycle refresh, and by so doing raised its game from fourth overall last year to first last month. Whether it stays there is anyone's guess, but what's done is done and Nissan should be commended for creating a compact SUV that most consumers like.
Of note, the Rogue is also Nissan's biggest seller and therefore its most important model, so expect the Japanese automaker to keep piling on the upgrades year after year, while it continues to pull out all the stops in marketing, pricing, and layering on incentives to keep it numero uno.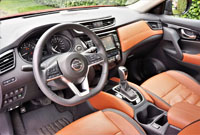 Of critical importance to its rise in popularity is the refresh just mentioned, which updates styling, improves interior refinement, modernizes technologies, and adds a host of active safety features. Visually, the Rogue moves into 2017 with mostly the same flowing sheet metal as before, but its V-shaped grille has been flattened into more of a "U" and then trimmed out in more detail so as to simultaneously toughen up and sophisticate its image, plus its headlight clusters get more complexity along with quad beams and unique LED DRL signatures, and its lower front fascia is likewise given more intricate detailing along with horizontal LED fogs in uppers trims.
Changes down each side and in back are more subtly applied, the former including chrome mouldings adorning the otherwise matte black rocker extensions, and the latter including revised LED taillights and a reshaped bumper featuring a bolder black cap that protrudes outward and upward from below, once again giving the car-based crossover SUV a bit more rugged truck-like appeal.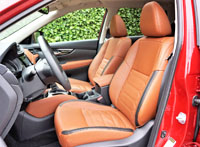 Lastly, all Rogue trims get new wheels that seem inspired by its larger mid-size Murano sibling, including 17-inch steel rims on the base S, 17-inch alloys on the SV, and 19-inch alloys with black painted pockets on the top-line SL. New colours often make just as dramatic a change without nearly as much expense, so therefore Nissan gives 2017 Rogue buyers the option of Caspian Blue, Monarch Orange, and our tester's stunning Palatial Ruby, plus a bevy of hues carried forward from last year's model.
Moving inside, Nissan has updated the Rogue with a new flat-bottomed steering wheel rim that provides greater space for the driver's legs when sliding in and out and looks pretty sporty to boot, while it's now heatable in upper trims. The shifter's leather-clad shifter boot is new too, plus the new Rogue can also be had with remote engine start and memory for the driver's seat and side mirrors.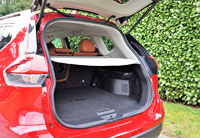 Interior styling changes include new dash panels, door skins and armrests, while our tester's new Platinum Reserve package adds a stitched leather dash pad and quilted leather upholstery in classy Premium Tan.
The Rogue isn't the most energetic SUV in its class at 170 horsepower and 175 lb-ft of torque, while a fuel economy-focused continuously variable transmission (CVT) is standard, so therefore it's quite clear that superior performance isn't high on compact SUV buyers' priority lists. Comfort is, but we'll go into more detail about ride quality, handling, plus of course acceleration, braking and other experiential issues when our full road test review soon arrives in these pages. We'll also tell you about its new active safety kit that includes emergency autonomous braking and much more, plus illuminate the pros and cons of its all-important digital interfaces.
Stay tuned for our upcoming road test review…