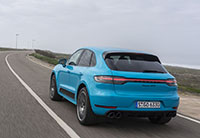 Porsche has once again earned top spot amongst premium brands in J.D. Power most recent 2021 Customer Service Index (CSI) Study.
It's the second time in three years that Porsche was awarded first place in the luxury sector, and this happened just a month after the brand earned a "most trouble-free new car overall" ranking for its 911 sports car in the same third-party analytics firm's latest 2021 Vehicle Dependability Study, and the Macan achieved the highest position possible in its "Premium Compact SUV" class.
"Our dealers worked hard for our customers throughout the initial lockdowns of the past year and subsequent social distancing and health measures to make sure they could rely on Porsche," stated Kjell Gruner, President and CEO of Porsche Cars North America, Inc. (PCNA). "We are continually striving to not just meet, but exceed the high expectations of our customers – and it's vital that the quality of service must live up to that vision."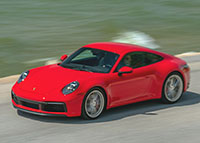 The J.D. Power CSI Study measures "customer satisfaction with service for maintenance or repair work among owners and lessees of 1- to 3-year-old vehicles," with the survey's latest data collection period having taken place from July 2020 through December 2020. More than 62,500 new vehicle owners responded to this CSI study, allowing for a comprehensive ownership base to draw results from.
Porsche garnered 17 additional points since last year's CSI study, incidentally, with its 2021 results totalling 899 points out of a possible 1,000. The automaker's retail outlets were ranked in either first or second place in each of the survey's five categories, which include Service Facility, Service Advisor, Service Initiation, Service Quality, and Vehicle Pick-Up.
Porsche currently sells six models within the Canadian premium car market, or seven if we were to split up the 718 Cayman and 718 Boxster body styles (not to mention the 718 Spyder). The six include its entry-level 718 mid-engine sports cars, the iconic 911 series, the Macan entry-level compact luxury crossover SUV, the Cayenne mid-size luxury SUV, the Panamera four-door luxury coupe/sedan, and the new fully electric Taycan four-door coupe/sedan.
According to CarCostCanada, Porsche is offering all models with zero-percent financing, so follow the links embedded into each model's name (above) to see their body style and trim pricing, to configure a car with all of its colours and options, and learn about any other manufacturer incentives that may be available. Also, be sure to find out about a CarCostCanada membership so you can access dealer invoice pricing that can save you thousands when negotiating your next deal, and remember to download the free CarCostCanada app so you can access all of this important information when you need it most.
Story credits: Trevor Hofmann
Photo credits: Porsche