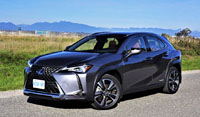 In the automotive industry, especially the premium sector, there's no set formula a brand can simply follow in order to find success. Lexus and Infiniti both arrived on the North American luxury scene around the same time in 1989, about three years after Acura, but Lexus has achieved far greater overall sales success than the other two Japanese marques.
Last year, Lexus sold 23,793 new vehicles into the Canadian market and 275,042 units in the U.S., while Acura sold 16,712 and 136,982 cars and crossovers respectively, but Infiniti found just 5,786 and 79,503 buyers. Where Lexus placed fourth in both markets, and Acura a respectable fifth and seventh, Infiniti only managed 12th out of 17 luxury brands (including Buick and Mini, but not Maserati, Bentley, etcetera).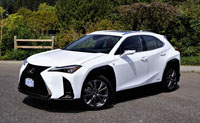 The same scenario has played out in separate segments, where Lexus' RX has dominated in the two-row mid-size SUV arena and Acura's MDX amongst three-row mid-size utilities, whereas the latter brand's RDX has mostly topped the Canadian sales charts in the compact luxury SUV class, although in the US it's dropped down the podium thanks to Lexus' NX that sat in second place as of the close of 2020.
Infiniti should be given a shout out for helping to initiate the subcompact luxury SUV category along with Mercedes-Benz, the two brand's codeveloping the GLA and QX30, but alas the latter left the market after 2019, just when Lexus swooped in to sweep up the spoils with its tiny UX. That ultra-angled utility now sits third in the Canadian subcompact luxury SUV segment and sixth in the U.S., behind Buick's Encore and Audi' Q3 in the northern jurisdiction, plus the just-noted GLA, Volvo's XC40, and Mercedes' slightly larger GLB in the mostly southern nation.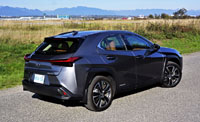 Acura has yet to offer anything in this class, which is odd considering Mini and Jaguar, two of the slower selling brands in the premium sector, do. Even Alfa Romeo will enter the fray with their Tonale next year, so we may eventually see a CDX, as the rumour-mill has been calling it, at some point in the future. As it is, the Encore, Q3 and UX are followed by the BMW X1, XC40, GLB, Mini Countryman, GLA, Range Rover Evoque, the coupe-like BMW X2, and the Jaguar E-Pace. As for others that might come down the pipeline, Cadillac is enjoying a reasonable take-rate for its larger compact XT4, so an XT3 could potentially be based on Buick's slightly larger new Encore GX, and we've got to expect that Hyundai's upstart Genesis brand will want in on some of this action too.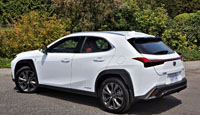 This is becoming the entry-level gateway for many luxury brands, after all. Lexus gave up on its smallest CT 200h hatchback back in 2017, only leaving the Germans (including Mini) and Acura's beleaguered ILX to fight over the remaining scraps, so it's either join the subcompact luxury SUV party or hope you'll manage to snag up-and-coming premium customers that bypass the subcompact sector altogether. That's a choice most are finding too risky to take, hence the quick buildup of new offerings in this relatively new category, despite significantly lower sales than larger compact SUVs.
At first glance, it's difficult to tell the UX shares underpinnings with Toyota's CH-R, but of course a lot of cars and SUVs utilize the Japanese automaker's TNGA-C platform architecture, including the Corolla and Prius. Where the CH-R is swoopy and curvaceous, the UX is all angles and sharp creases, plus its big spindle grille could never be mistaken for anything but a Lexus. A menacing set of LED headlamps, complete with Lexus' checkmark signatures, hover above vertical corner vents for some sportiness, while at the rear, even more angular taillights appear as if they're being stretched apart by a narrowing strip of LEDs at centre.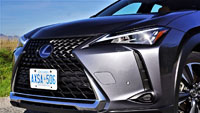 This seems as good a point as any to point out that I tested two different UX trims, both featuring Lexus' electrified 250h AWD running gear, the Nebula Grey Pearl (more of a taupe) example featuring the regular body style and the Ultra White version dressed up with Lexus' more performance-oriented F Sport design details. Rather than thinking that one is lesser than the other, I found the regular one classier and the F Sport, well, sportier, so your choice will come down to personal taste.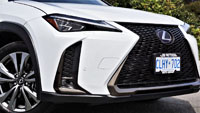 If you just want the sportier styling, Lexus makes a basic $2,000 F Sport Series 1 package available that adds a larger, more aggressive F SPORT front grille, LED fog lights and cornering lamps, as well as 18-inch F SPORT alloy wheels to the outside, and on the inside a digital primary gauge cluster, a three-spoke F SPORT steering wheel with paddle shifters, an F SPORT shift knob, active sound control that mimics shifts to make it feel like the continuously variable transmission is changing gears, special Nuluxe (breathable leatherette) F Sport seat upholstery (mine done out in two-tone Circuit Red), plus eight-way power-adjustable driver and front passenger sport seats.
If you want the same look with more goodies, the $8,800 F Sport Series 2 package includes all of the above before adding triple-beam LED adaptive headlamps, driver's seat and side mirror memory with reverse auto-tilt, a full TFT instrument cluster, a head-up display that projects key info onto the windshield ahead of the driver, an auto-dimming rearview mirror, navigation with Destination Assist embedded within a larger 10.3-inch infotainment display that also includes Enform Remote, Enform Safety Connect, and Enform Service Connect, as well as a wireless device charging pad, an eight-speaker audio upgrade, a remote garage door opener, and a gesture-controlled (kick motion) powered rear liftgate.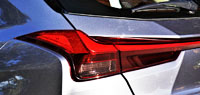 The white UX 250h in the photos came with the latter package, while the taupe-coloured one included a $5,300 Luxury package that added many of the same features, such as the seat and mirror memory, head-up display, wireless charging, auto-dimming centre mirror, garage door opener, upgraded display with navigation and Enform functions, improved stereo, and gesture/powered rear hatch, plus on top of these it also came with a special Washi instrument panel design, a wallet-sized smart key, and Lexus' Intuitive Parking Assist with Auto Braking, a.k.a. self-parking. My tester's fabulous looking "Glazed Caramel" seat, dash bolster and door armrest upholstery is only available with the Luxury package too, an upgrade that really makes the interior look rich compared to the regular all-black colourway.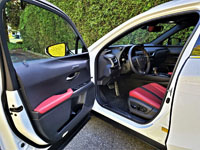 Speaking of all-black, the only other package Lexus is offering UX customers for 2021 is an $1,100 upgrade dubbed Black Line Special Edition, which rides the current wave of blackened trim replacing otherwise chrome accents (or in this case, mostly black, as there's still some metal brightwork blinging up the side mirrors, side window surrounds, and branding/badging), with glossy black being added to the grille surround, wheels, and roof rails, plus the mirror caps that remain black even if choosing a non-black (or Caviar, as Lexus calls it) exterior colour, while inside it gets blue stitching around the inside of the black leather-wrapped steering wheel, and yet more blue accents elsewhere, while Lexus includes LED headlights with auto high beams for this package as well.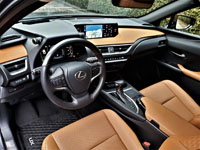 Attested by the sales numbers noted earlier, I'm not alone in liking the way this little SUV looks, either on the outside or from inside the cabin. The protruding instrument hood is bookended by the same types of control pods first used in Lexus' now legendary LFA supercar, the one of the left for turning off the traction/stability control, and the right-side knob for switching between Normal, Sport, and Eco driving modes (the EV mode is a separate button found on the lower centre console). The instruments under the hood are digital, as noted above, so only similar to the LFA, from a design perspective, while the widescreen display atop the dash is a real feast for the eyes, thanks to the organic way Lexus laid it out, to the beautifully detailed colour graphics on the high-definition monitor itself.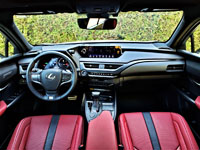 It's not a touchscreen, as it would be a bit too far to reach for most drivers, but Lexus has upgraded the old lower centre console-mounted joystick-style Remote Touch Interface with the newer RTI 2.0 touchpad that I prefer more, if only because it looks more up-to-date and takes up less space. It works well enough too, but then again, I'd rather have the option of a touchscreen, because, like most people, that's what I'm used to.
The backup camera is excellent, thanks to the big, high-definition display and active guidelines, while the array of quick-access buttons and dials around the front portion of the centre armrest, just behind the trackpad, is an innovative way to search through and select infotainment features, of which there are plenty. Navigation is included in upper trims, of course, although I prefer using Android Auto via my smartphone, which is included with the UX, as is Apple CarPlay. A colourful array of climate controls show up on the centre display too, and while you can modulate them there, I appreciate the narrow strip of quick-access buttons just below on the centre stack, while a second row of switches incorporates buttons for the three-way heatable front seats and two-way heated steering wheel rim.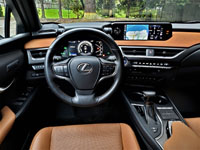 Overall, the UX is an enjoyable place to spend time, from the interior's aesthetics to its overall comfort and roominess. The driver's seat is generously adjustable and the powered steering column provides ample reach and rake that should allow for a good seating position no matter your body type, which isn't always the case for my long-legged, short-torso frame. The seatback provided decent lower support too, the same for both cars, other than the two-way powered lumbar support that didn't quite meet up to the small of my back. The F Sport's front seats were certainly bolstered more effectively up by the shoulders, however, yet they're designed to fit a wider backside than mine, so they'd probably do more to keep a larger person in place during fast cornering than me.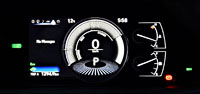 Despite the F Sport's steering wheel looking sportier and receiving textured leather for its lower two-thirds, both rims felt equally thick and padded and therefore good in my hands, with identically comfortable thumb to optimize control. Of course, I preferred the paddles attached to the F Sport's wheel more than merely shifting via the console-mounted gear lever on more luxuriously appointed UX, but honestly, I drove these little SUVs conservatively throughout each two-week stint, other than for testing purposes, so I doubt I would end up missing the paddles all that often if this were my regular daily driver.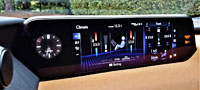 Instead of taking advantage of this perfect segue into the UX' driving dynamics, I best finish off my tour of the cabin, particularly how the rear seating area measured up to my average-sized (for a teenager) five-foot-eight stature. For starters, I wouldn't try stuffing three adults into the second row, unless they're smaller folk, but there should be plenty of space for two in all directions, no matter their shape or size. They shouldn't be thrown around if you decide to get enthusiastic behind the wheel either, thanks to good bolstering in the outboard positions. They're comfortable too, with decent lower back support, plus a wide armrest filled with cupholders folds down at centre to improve things more. Two USB charging ports can be found on the backside of the front console, just below a set of HVAC vents, but that's it for rear seat luxuries.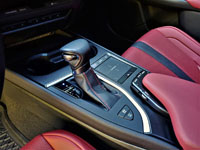 As far as touchy-feely surfaces go, the entire dash-top is made from a pliable composite and includes a wonderfully upscale stitched and leather-wrapped section that visually flows all the way from the left side of the gauge cluster, under the centre display, to right side of the dash. This is joined by a padded section just below, ahead of the front passenger, which perfectly matches the back half of the door uppers and inserts. The front portion of those door uppers are finished in the same premium composite as the front dash section, which Lexus also finished the edges of the centre console in a really soft, plush leatherette to protect the inside knees of larger occupants from chafing. Other niceties include cloth-wrapped A pillars and touch-sensitive LED overhead lamps, while all of the switchgear was made from a high-grade dense plastic, with tight fitment and good damping. I was surprised, however, to learn that the rear door uppers were finished in hard plastic, which just isn't good enough for this class, plus rear seat heaters aren't available either.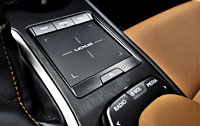 The cargo compartment is luxurious enough too, with a nice quality of carpeting in all the expected places, plus chromed tie-down hooks at each corner, but Lexus didn't go so far to add stainless steel sill plates. They did upgrade the 2021 UX 250h's cargo floor with an adjustable section, however, which adds 141 litres (5 cu ft) to its dedicated volume, increasing from 481 (17) to 623 litres (22 cu ft). When folding the 60/40-split rear seats down, available stowage space increases to 1,231 litres (43.5 cu ft), but this brings up one of my lone complaints, the lack of a centre pass-through or even better 40/20/40 rear seat configuration.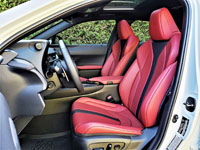 I should also mention that all UX trims now come standard with blind-spot monitoring and rear cross-traffic alert as part of the Lexus Safety System 2.0 for 2021, which also includes the brand's Pre-Collision System with Pedestrian Detection and Bicycle Detection, Lane Departure Alert with Steering Assist and Road Edge Detection, Lane Tracing Assist (LTA), All-Speed Range Dynamic Radar Cruise Control, and Automatic High Beam assisted headlamps.
Even before being upgraded, the 2020 UX received a five-star rating from the U.S. NHTSA (there was no info for the 2021 model), but the IIHS gave it Top Safety Pick status, with best-possible "G" (for good) ratings in all categories except for the headlights that received a worst-possible "P" (for poor) result due to excessive glare when using the low beams around sharp corners, plus only fair nighttime visibility scores in both sharp and gradual corners. I certainly didn't notice any negatives after dark, but I'm not about to argue with America's Insurance Institute for Highway Safety. The only utility in this class to earn higher Top Safety Pick Plus status was Volvo's XC40, while Buick's Encore GX was the only competitor to match the UX, albeit with a mixture of "A" (for acceptable) and "M" (for Moderate) headlight and child seat LATCH results. All others didn't receive either Top Safety Pick honour, so kudos to Lexus for being much better than average.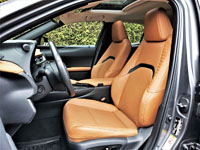 Straight-line performance and at-the-limit handling aren't better than average, however, but ride quality, quietness and other types of refinements are near the top, which means Lexus has managed to give its smallest, entry-level model a level of driving comfort and poise that comes near to matching the larger compact NX. The 250h is the UX you'll want to own if the traction benefits of all-wheel drive are important to you, incidentally, thanks to an electric motor driving the rear wheels that automatically adjusts the torque-split between both front and rear axles. This improves handling when accelerating and cornering, especially when driving on slippery roads, plus it makes the UX easier to get off the line. The base UX 200 utilizes a front-wheel drivetrain, by the way, so the hybrid is really the way to go for both performance and fuel economy.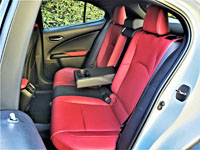 Regarding the former, the base UX 200 slots a 169-horsepower 2.0-litre four-cylinder engine behind its gaping grille, while the 250h gets a net horsepower rating of 181. As noted earlier, a CVT transmits torque to the front axle, resulting in power delivery that's smooth and linear, rather than aggressive. Then again, the aforementioned active sound control made the F Sport version sound more exciting, and Sport mode (standard across the line) elevated performance parameters, improving shift response, but all said, this is probably the type of SUV best left in Eco mode more often than not, because that's how you'll eke out its impressive 5.7 L/100 city, 6.2 highway and 6.0 combined fuel economy rating, which gives the hybrid a significant edge over the base UX' 8.0 city, 6.3 highway and 7.2 combined results.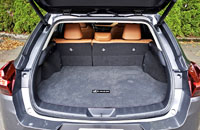 This efficiency makes the UX 250h easy to live with, but the little luxury SUV's resale value might pad your wallet even more when it comes time to trade-in or sell. It was deemed best-in-class in the "Premium Subcompact Utility Vehicle" category of J.D. Power's 2021 Canada ALG Residual Value Awards, while it also came out on top in the "Luxury Compact SUV/Crossover" segment of Vincentric's Best Value in Canada Awards.
Also notable, the UX was the highest ranked "Small Premium SUV" in J.D. Power's 2021 Initial Quality Study, and tied for runner-up in the same third-party analytical firm's 2021 U.S. Automotive Performance, Execution and Layout (APEAL) Study, while Lexus topped J.D. Power's 2021 Vehicle Dependability Study, and is also the most reliable luxury brand according to Consumer Reports.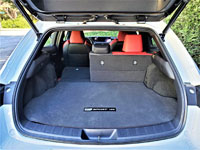 If that's not enough to interest you in a new UX, consider that Lexus least expensive model starts below the $40k threshold, at $38,450 (plus freight and fees), which is the mid-point in this class, once again if we include Buick and Mini as luxury brands. The Encore starts at just $24,998, which really doesn't qualify it for premium status in base form, but the price rises to more than $35k when loaded up, while the Encore GX can easily be optioned past $40k. The Countryman, on the other hand, starts at $32,990 and can be upgraded to almost $60k, so it definitely qualifies as a luxury contender. In fact, a fully loaded UX 250h, which starts at $40,250, doesn't even break $50k, at $40,090 (plus freight and fees), while Lexus was throwing in up to $1,000 in additional incentives at the time of writing, as per CarCostCanada's 2021 Lexus UX Canada Prices page.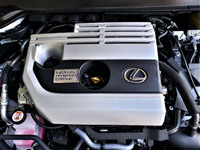 Important for 2022, Lexus will eliminate the base UX 200 trim, causing the base price to rise to $40,700, so we'll need to see how this impacts sales. I'm guessing not too much, because it this FWD variant wouldn't be getting the axe if it sold well. If you'd rather have the initial savings of the less expensive UX, however, you'll need to act quickly, if any are still available.
Whether you go for a 2021 UX or a 2022, you'll be getting a very comfortable, well-appointed and efficient subcompact luxury SUV. It's got to be one of the easiest vehicles to drive in any class, and thanks to its diminutive dimensions it's even easier to park. If you, your partner, or child is learning to drive, or if they simply feel uncomfortable wielding a big, heavy utility around the city, yet appreciate the outward visibility gained from a small SUV's ride height, this little Lexus is a very good choice. Of course, the UX can be seen as a smart decision for all the other reasons outlined in this review too, therefore it's easy to recommend.
Review and photos by Trevor Hofmann